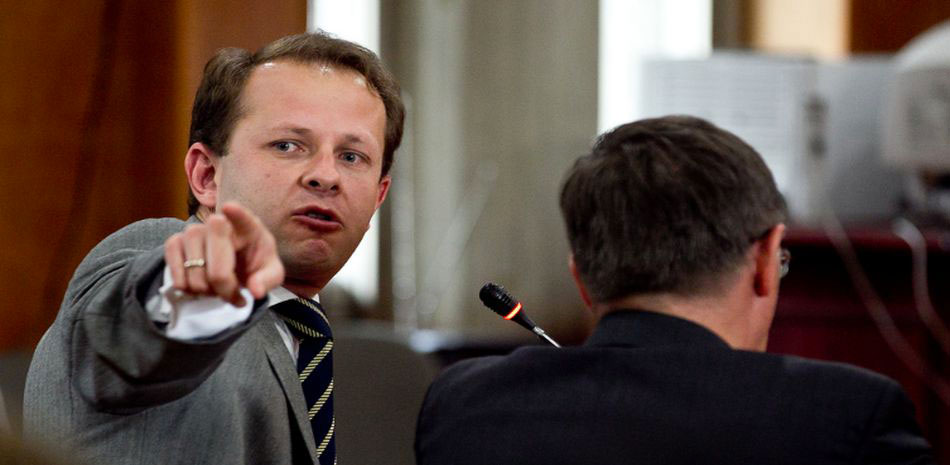 Former Agriculture Minister Andrés Felipe Arias, who was found guilty of misallocating hundreds of millions of dollars in government subsidies, may be forced to return.
---
A US judge is expected to rule on the extradition of Andrés Felipe Arias before the end of January.
The extradition request was made by the Supreme Court back in 2014, after former Agriculture Minister Arias had been sentenced to 17 years in prison for his role in the Agro Ingreso Seguro (AIS) scandal, in which almost half of the fund's USD$630 million budget was misappropriated.
What is Arias accused of?

Arias was sentenced to prison for his part in the Agro Ingreso Seguro (AIS) scandal. Launched in 2006, the AIS was a flagship government subsidy fund designed to increase agricultural output by allocating funds to struggling farmers in rural areas. However, the scheme was manipulated to instead provide cash to wealthy landowners, particularly on the Caribbean coast.

Eventual recipients of almost half of the AIS's USD$630 million budget included Valerie Domínguez, an ex-beauty queen and telenovela star who received USD$154,000 for an "irrigation and drainage" project; a governor's son who had previously tried to extort USD$6 million from his father by staging his own kidnapping; and an array of agro-businesses with strong ties to paramilitaries.

An exposé by Cambio magazine uncovered the gross mismanagement of the fund in 2009, and a legal case was subsequently opened by the Justice Department in September of that year.
The ex-minister fled to Miami with his wife and children shortly after the ruling, where he has filed for asylum.
Arias had been living in exile until August last year when he was arrested, marking the start of formal extradition proceedings. He was held in prison until Judge John O'Sullivan released him on a $USD100,000 bail on November 22. The judge said that he needed more time to consider the case and is expected to make a decision this month.
On December 11, 2016, Arias told the press outside his home in Miami that he did not personally benefit from any of the AIS funds. He claimed that the constitutional court had fabricated crimes against him. "I will defend my innocence until the day I die," he told journalists.
Arias also insisted that his life will be in danger if the extradition is successful. "If I return to Colombia," he continued, "they will kill me."
Víctor Mosquera, one of the ex-minister's lawyers, claims that the case against Arias, who enjoys the political support of ex-president Álvaro Uribe is "clear political persecution." Justice Minister Jorge Eduardo Londoño responded to the lawyer's claims by saying that "there has not been political persecution in this case, nor any other."
Arias's lawyers have also slowed the already convoluted legal process by arguing that no extradition treaty exists between Colombia and the United States. A Foreign Ministry press release on December 18 confirmed that this was not the case, and that an agreement made between the two countries in 1979 is still in effect.
---
By John Bartlett