Every year, Corferías is given over to a swarm of all things geeky and nerd-adjacent, with the Salón de Ocio y FAntasia. SOFA 2023 is set to be no exception, with the entire site once again playing host to tens of thousands of visitors. It's marketed as Multiverso SOFA this year, and that's no exaggeration.
While the name references fantasy and free time, focusing on the hobby world, it's worth remembering that there are important knock-on effects for Colombia. SOFA 2023 will no doubt inspire some kids to continue the country's impressive recent record of robotics engineering and software development. It's a safe space for new visitors.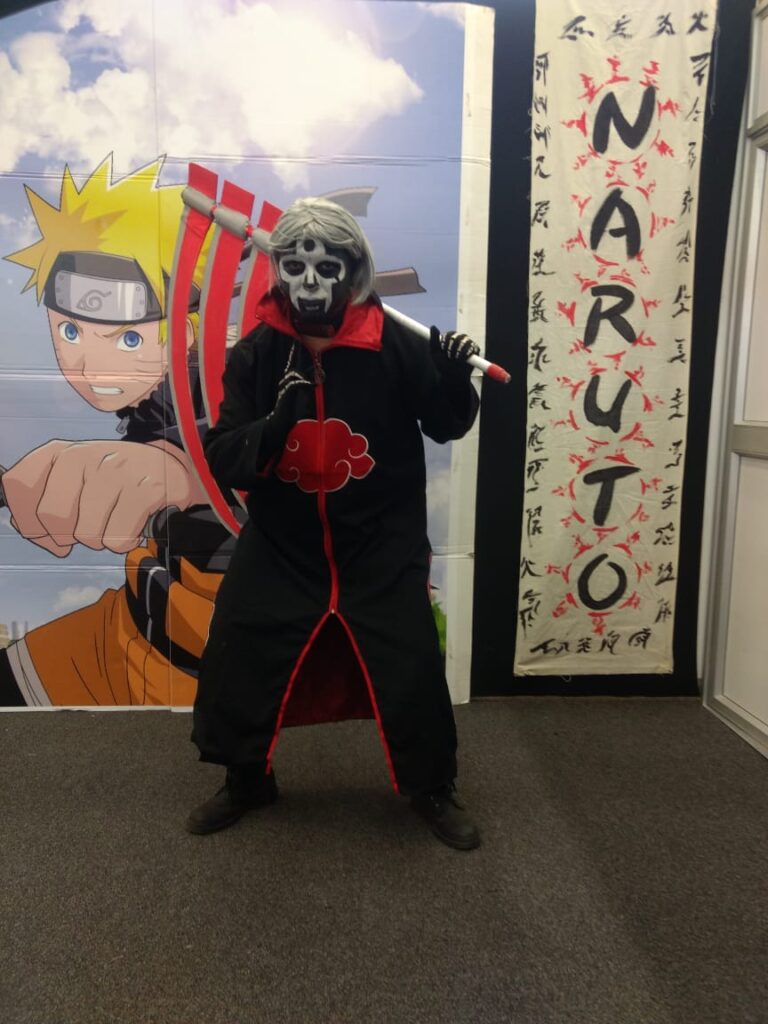 Every year there are a raft of specialist hobby fanatics eager to spread the word about the possibilities of their pastimes and cosplay aficionados looking to strut their stuff for an adoring public. SOFA 2023 will be no different, with the atmosphere heavily trending towards inclusivity and invitation to new worlds of fun and diversión.
The commercial side of SOFA 2023 is something to behold too, with hundreds of stalls selling everything under the sun, including many things that are hard to find in regular shops. If you want a katana-shaped umbrella or a quaffing horn, you'll find it here. The organisers do a good job every year of holding this in check – there's plenty of ways to empty your wallet, but it never feels like a cynical cash grab opportunity.
There's plenty of food available, but the crowds and queues over the weekend will be intense, so we recommend taking a water bottle. Buy tickets online first, otherwise you could well lose an hour at the door. It's pet-friendly (my dogs love it) but bear in mind there will be large crowds until sundown Sat-Mon.
What to look out for at SOFA 2023
The backbone of SOFA 2023, as ever, are the communities that make it work. It's a wonderfully organic space, with a commendable grassroots philosophy. Here's who we always look forward to seeing. This is nowhere near a full list: Go here for that.
Pabellón four will feature K-town and is likely to be more packed than Gangnam on a Saturday afternoon, given the popularity of all things Korean right now. Unsurprisingly, this tends to be more focused on the South than North. There will be writing lessons, dance classes and much more besides.
Pendragon Medieval will have a little mediaeval village set up. If you've ever wondered what it's like to quaff mead (bring your own horn if you can) or loose an arrow from a bow, this is the place to find out. The videogaming pavilion will be deafeningly loud and the perfect place to try out games you're looking forward to and/or hardware you've thought about using.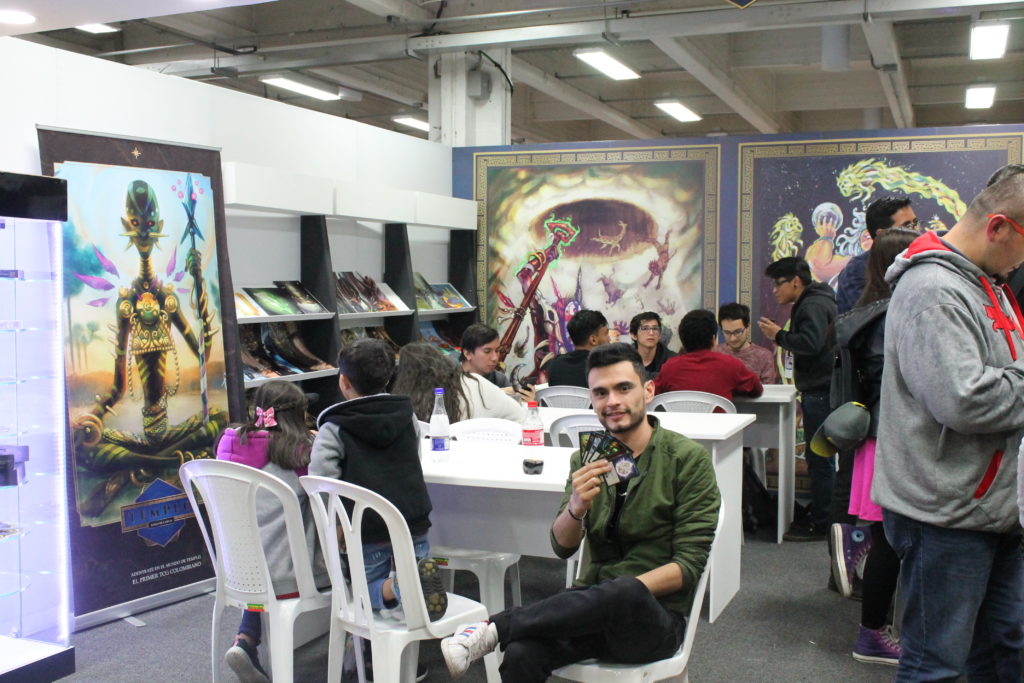 For a quieter type of gaming, try the boardgame and roleplay area. You'll find all kinds of groups running sessions and welcoming hosts happy to bring you into a game and explain how it works. Both types of games are very popular in the city and have inclusive and friendly representatives ready to answer all questions.
Radio control cars will be found racing around giant tracks and you'll find whole cities' worth of lego on display. Elsewhere, expect art in abundance and collections of various types of models. There will be Rubik's Cube communities and East Asian stands doing calligraphy if you've ever wanted your name in katakana.
There will be plenty of possibilities to pick up Marvel and DC comics, as well as other foreign publications. More interestingly, there will also be a large section for local comic producers, both artists and retailers. These often reflect local issues and give you the chance to meet and support the creators directly.
And of course, at every turn there will be cosplay hordes dressed up as everyone under the sun. Most are happy to be photographed, but always check. Play a game if you like, to see how many Thanoses or Las Monjas you can spot, or who the most obscure character is.
Who's hot at SOFA 2023?
Star Wars is approaching its 50th birthday, yet shows no sign of slowing down, still as fit as star and ex-carpenter Harrison Ford, who always looks like he's about to fit a joist. With Ahsoka's first season being a success and the Mandalorian a bona fide success six seasons in, expect to see lots of costumes from a Galaxy Far Far Away in SOFA 2023.

Other trending series are Chainsaw Man, far more popular even than Álvarito himself and One Piece, now starting a new cycle with the smash hit success of its live-action adaptation. Perennial favourites include Naruto and Dragon Ball, plus all the various costumed crusaders from Marvel and DC.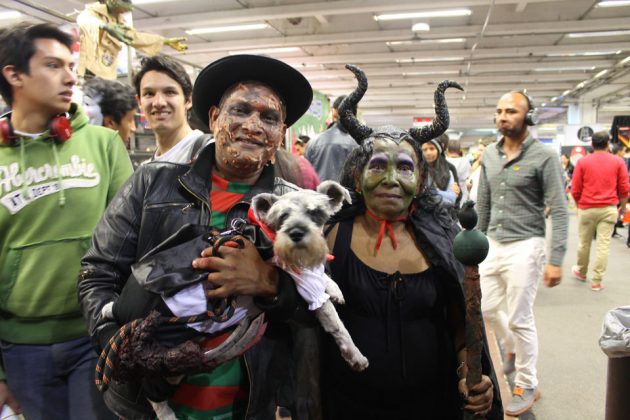 There are a host of special guests at SOFA 2023 too, with Cinderys the cosplay titan standing out. She's been a point of reference in that sphere for a decade, working with the likes of Blizzard and Logitech. K-pop dance sensation Austin Pak will be talking about choreography.
Elsewhere, Ale IV, the CEO of Latin American company Eufonia Studios will be talking about their work in new media and videogaming. Sarah Andersen will talk about her comics on adulting – you've no doubt seen them on Insta a hundred times. There are also dub actors and many more scattered through the immense schedule.
SOFA 2023 takes place from Thursday 12th to Monday 16th October at Corferías, Carrera 37 #24-67. Buy tickets online from the website or face BIG queues. COP$22,000 – COP$27,000 depending on day, COP$103,000 for a full event pass.