It's people, not PlayStations, that make SOFA so great. We took some time out to have a few chats with the people who make the event what it is.
---
SOFA always attracts the weird and the wonderful – it's a celebration of all things freaky and geeky. So we went to speak to some of the people with strange interests and hobbies. Below they tell us what makes them tick and how you can get involved!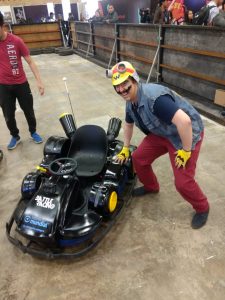 The battle racing Mario Karts are the most exciting thing at SOFA, and one of the strangest. They're huge bumper cars, but the magic of modern technology allows you to get power-ups and all kinds of fun and games. At the inaugural race, it was the evil Wario who romped home to victory, despite coming from behind. We spoke to the victor:
"It was fun! I don't believe it. It was the first time we used the car, it was so easy, so fluid, so fast…but so funny! At first, we couldn't pass. But then we saw that we had powerups, and then it got fun. I'd recommend it, it's safe fun for all the family. Like bumper cars, but you can shoot things using the button on the wheel. You see it, then you press the button and your enemy has a problem. I don't know how it works, but it's fun!"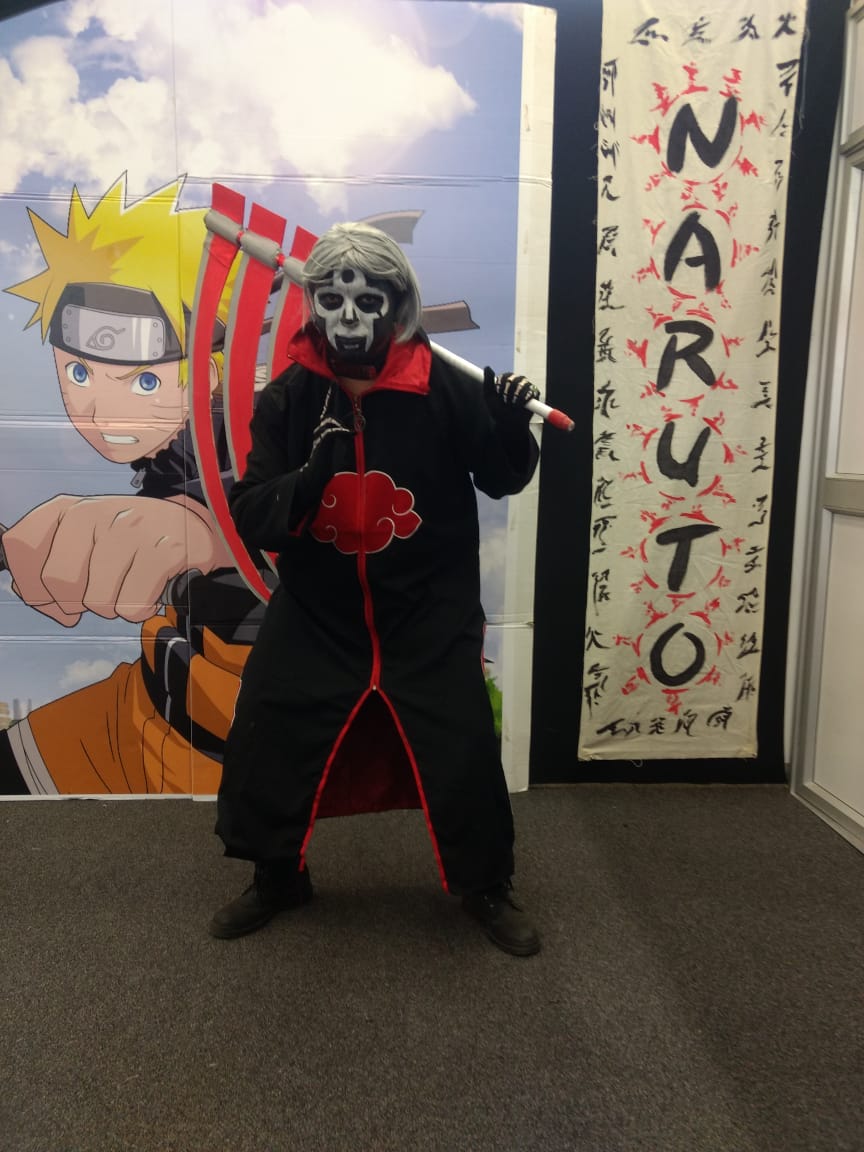 Luis Pérez from Comunidad Naruto de Colombia was our favourite example of a cosplaying fan member. With a super-cool costume representing Naruto villain and Akatsuki member Hidan (飛段), he was a sight for sore eyes indeed. Visit their stand in area T to find out more.
"The Comunidad de Naruto is an encounter for people based on the world of Naruto, the experiences, the dramas, the characters that it has. The community is a little more than 30 people that are always here. The idea is that people can know a little more about Naruto, its values and the stories that it has."
The super cool remote control racing cars are always showstoppers, so we spoke to Daniel Rodríguez from RC Racing Club Colombia. He told us all about their organisation and events at BIMA mall near Guaymaral in the north of the city. Check out RC Racing Club Bogotá
"Basically, what we want to show in Bogotá is that this exists and everyone is welcome to be part of the scene. We invite the general public to accompany us and see what it's about. We can help you find a chassis, the rest of the pieces and help you get started. We can get up to 90kph."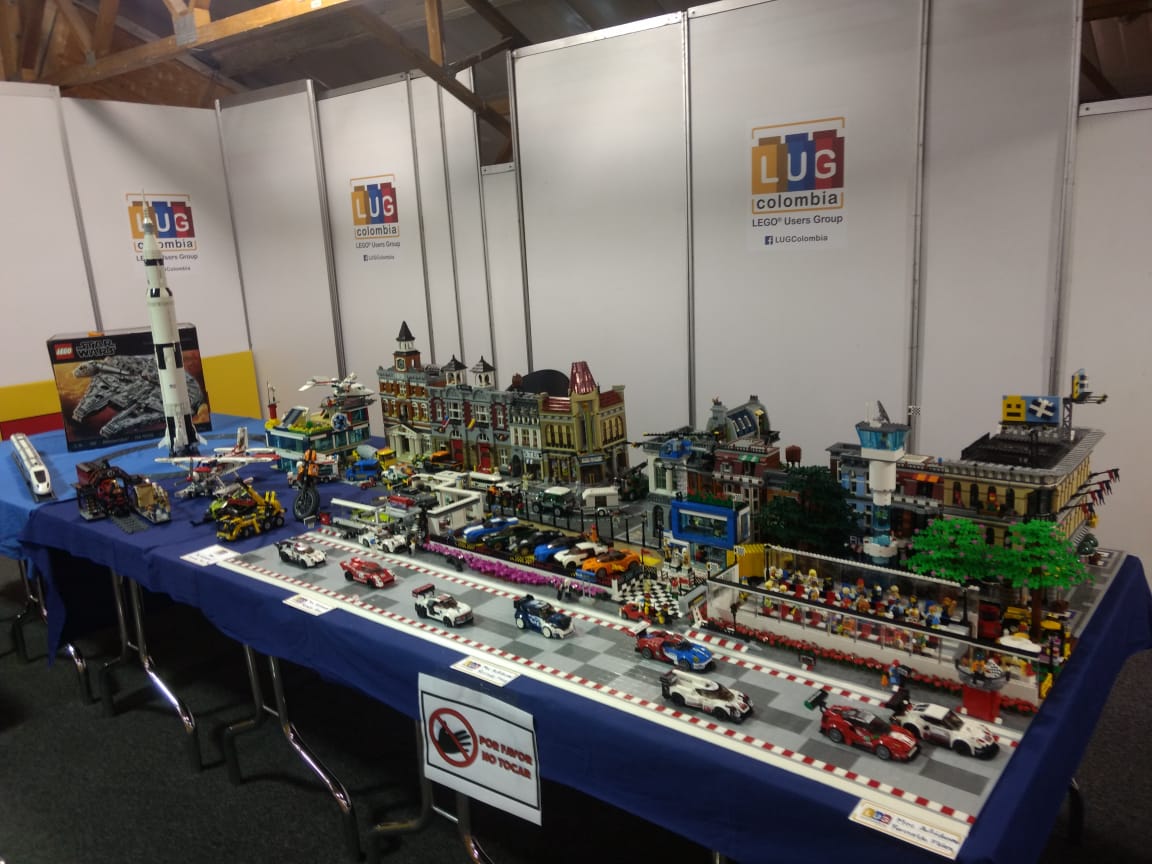 LEGO is probably the world's best-known interactive and creative toy. So popular is it, that SOFA has a whole section just for playing with the multi-coloured bricks. LUG representative Rafael Fernández gave us some tips (wear shoes. At all times, wear shoes) and advice.
"Whether it´s your own creation or not, we welcome everyone. Most of this stuff is original," he says, showing me the tables of gorgeous creations. "We bring whatever we've got, even if it's a small amount. Please come along and join us. Start with a small set, a big set, whatever you want!"
What does RPG mean to you? Rocket Propelled Grenade? Or Role-Playing Game? You're a nerd either way, but the latter is more fun. Azathoth RPG club is an organisation that meets in Tunal to promote old-school pen and paper style RPGs. Daybeers, one of the dungeon masters, took time out of his day to give us the lowdown.
"The club de rol, is a chance to be part of an interactive story. You have your character in the story and the story changes depending on what you do in the game. The difference between this and a video game is that there are more chances to change it. In a video game you can achieve tasks, but it's limited by the game. Here, you can reach the dragon at the end, invite it for a party and do what you like. It's more dynamic."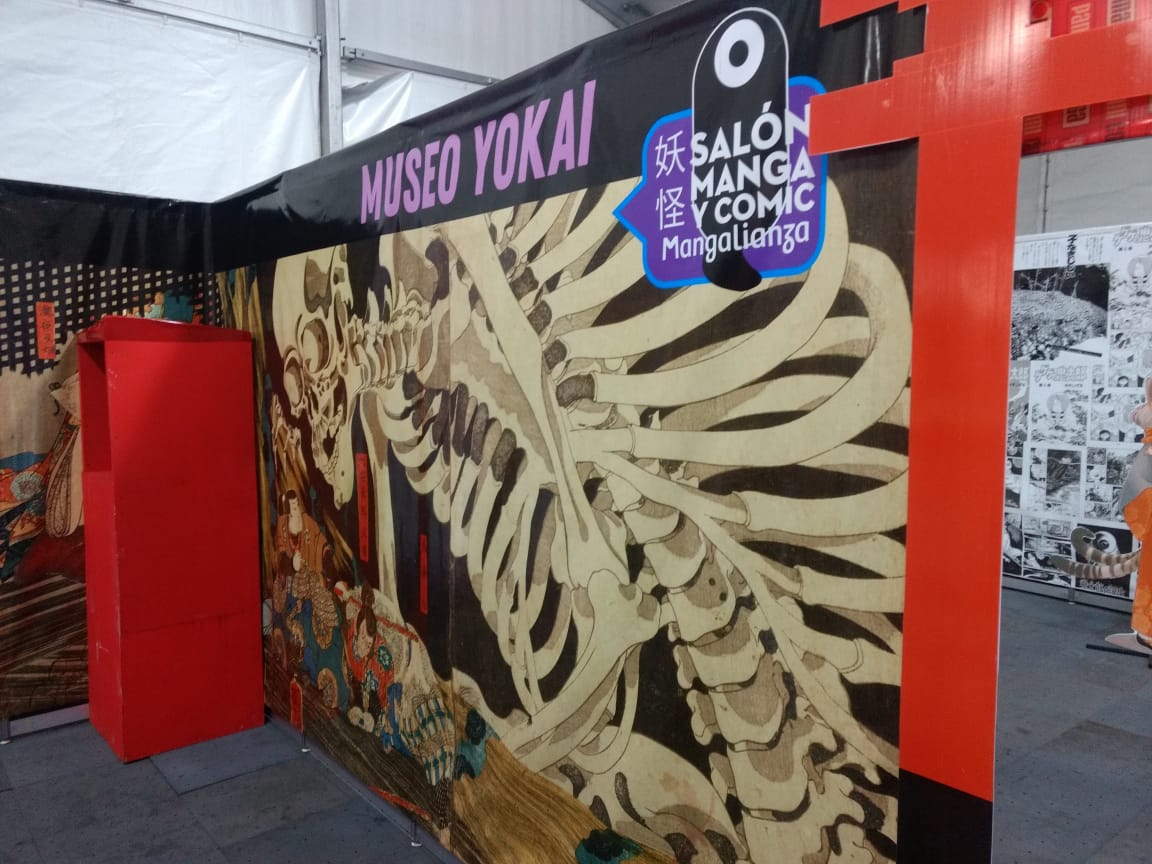 Mangalianza is now so popular that it's been given its own tent. It's not hard to see why – they provide a veritable treasure trove of goodies. There's Pocky and other candy on sale as well as more manga comics than you can shake a stick at. Some of them are a bit on the spicy side, so do be careful…or do be naughty? Their extra space has been used to create a museum of yokai, those crazy Japanese monsters. Sergio López-sensei took us around the unfinished museum for a special treat:
"This year, we're showing the yokai, who are Japanese monsters. You can see another culture, another tradition. You can see graphically the themes behind some of the ideas that you see in different books, different series, different films. It'll be fully ready on Saturday morning."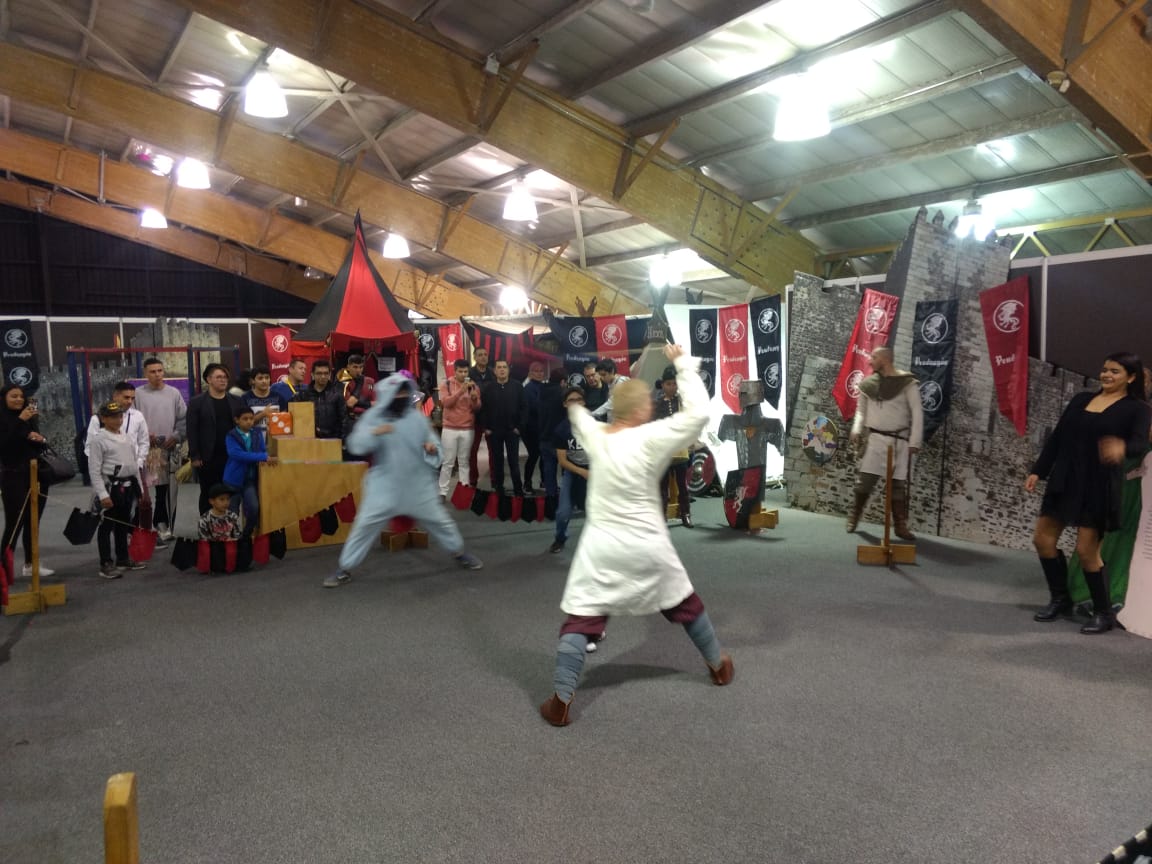 We move from the Far East to medieval times in Europe and the Near East, as we chat to the Pendragon group. They promote medieval culture in Bogotá, with a focus on Europe and Vikings, but also encompassing Ottoman delights. Andrea took time out from a carving to tell us about it:
"Pendragon is a community of people that reconstruct the Middle Ages. We have archery – a guest who's a real artisan, he makes arrows, arrowheads himself from wood. We have exhibitions that we show at the Museo Nacional normally. In our Museo Medieval, we have a reconstruction of a Viking tent, and an Ottoman tent as well. It's for everyone, from kids to adults."
There's a lot of running about to be done at SOFA, so it's nice to have a sit down from time-to-time. Why not combine a rest with a locally-produced board game? Well, upstairs in Pavilion 3, Section H you can do exactly that. Among the selections is Bloody Sands from producers 3B. Co-founder David spoke to us about it:
"We're home-made designers. We take people to learn the games and try them out. We take people in, ask if they have something in mind they want to play. We can advise them and teach them a game and show them how different games work. It's been really popular."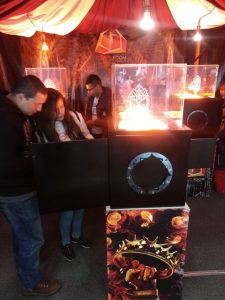 HELP, HELP, HELP, PANIC! No, I've not stepped on a lego brick. I've entered Escape Room Colombia. You're locked in a room, and to get out you have an hour to solve a number of puzzles and tricks. It's a hard one – only 40% of people get out of some of the rooms! Simon Parra gave us some tips:
"Two to six people arrive in a completely themed room," he tells us "to find different locks, different puzzles to solve. We have six different themes, in each one we have different games. You need to work in a team and be creative. It's not so easy, some people can do it in under 40 minutes, but the average is an hour…or not at all. In SOFA we have some small games – you have 15 minutes to solve some puzzles and capture a crown trapped in a box."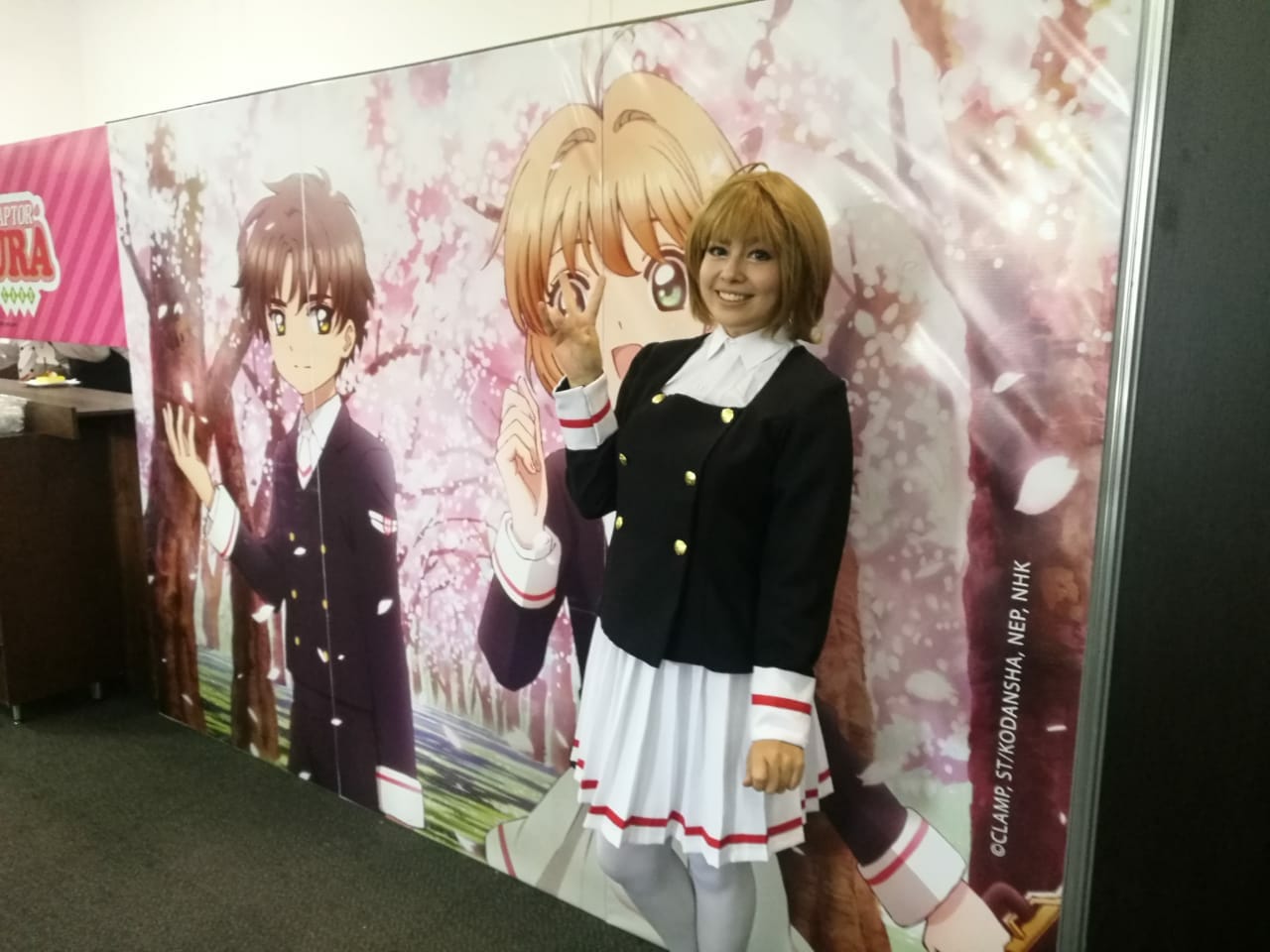 And after all the fun and games, you might want to stop for some refreshment. Where better than at maid café Kurenai? Here, everything is themed around Cardcaptor Sakura, apparently very popular. Head maid Naomi told us all about it:
"We have a theme of Sakura this year. SOFA offered us the chance to do this, so we organised an area totally themed on the series Sakura Cardcaptor. You can enjoy our desserts, as well as many different exhibitions, art, many elements inspired by Sakura and different activities on the stage. Itadakimasu!"