We spoke to the people who are working to develop futbolín — table football — in Colombia.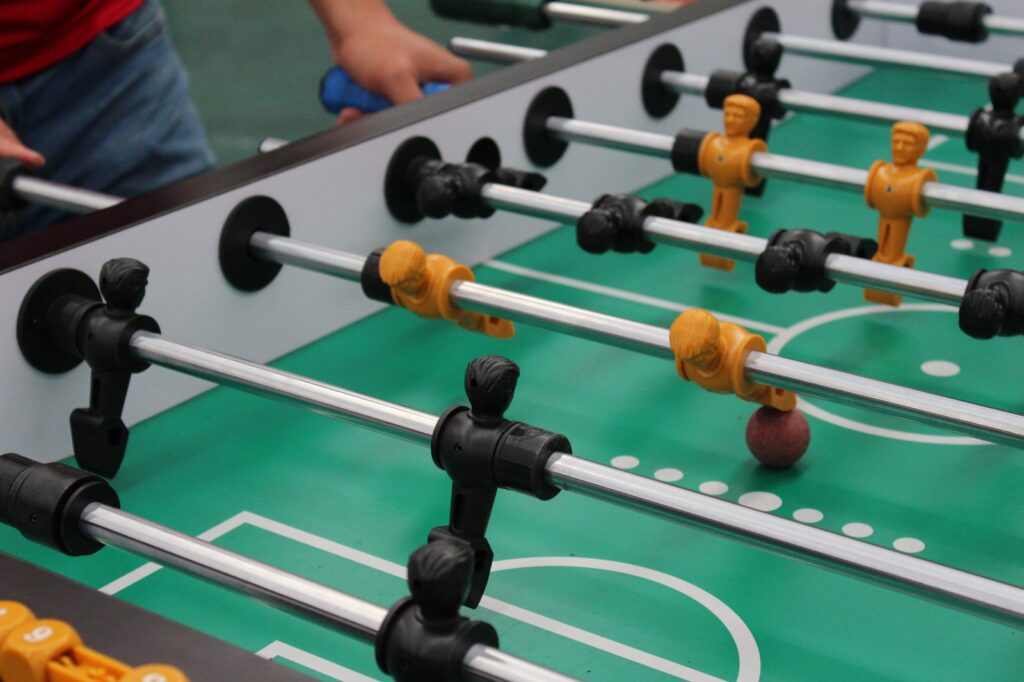 Johan Cruyff once said: "Football is simple. But nothing is more difficult than playing simple football."
While futbolín — otherwise known as table football or foosball — might seem like a simple pastime at first glance, the dedicated work of passionate players worldwide has led to a marked growth in the game since the formation of the International Table Soccer Federation (ITSF) back in 2002.
In August, Colombia hosted its first internationally-recognised futbolín tournament. This comes six years after the country's Asociación Colombiana de Futbolín (ASF) was first accepted into the ITSF. The event formed part of Bogotá's Festival de Verano, backed by the Instituto Distrital de Recreación y Deporte (IDRD) and took place at Polideportivo Castilla in Bogotá.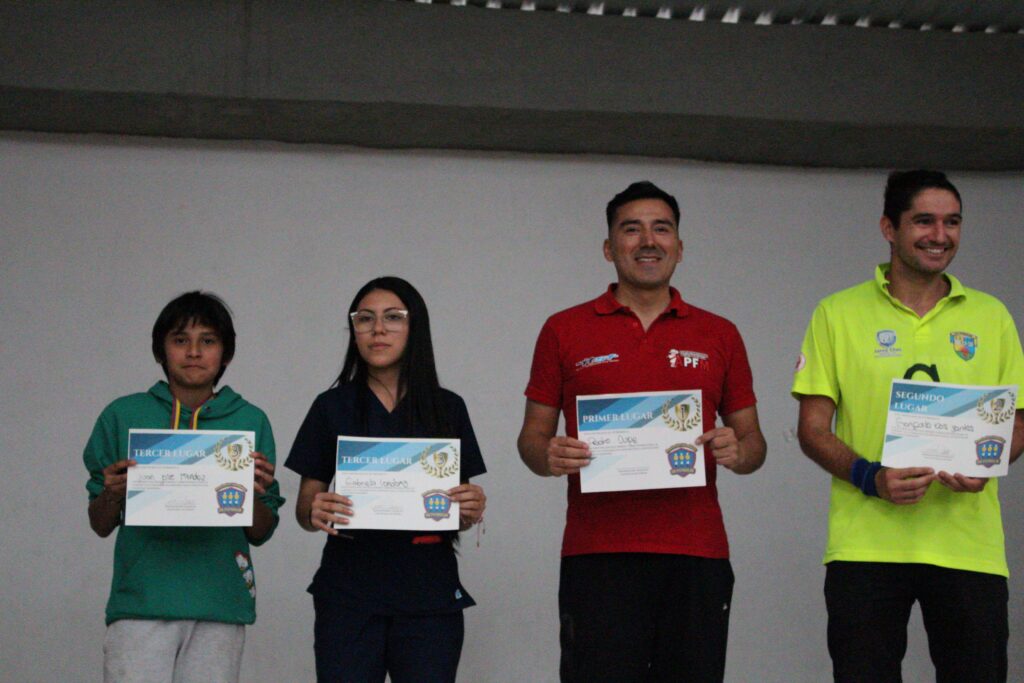 Bogotá hosts its first international futbolín tournament
Around 70 competitors, including visiting participants from Portugal and Peru, took part in eleven competitions during the two-day ITSF-accredited tournament, with a mix of singles and doubles brackets held across professional, semi-pro, open, women's and juniors classifications.
It was the visiting players who took top honours in the open singles category, with Portugal's Gonçalo Dos Santos — a European tournament veteran and ranked well inside the world's top 100 players — taking top spot ahead of Peru's Pedro Cupe following 5-2 and 5-3 victories in the final. Dos Santos and Cupe also teamed up to triumph in the open doubles bracket with a perfect record from their four matches.
As well as the tournament itself, futbolín workshops were laid on to help demonstrate to onlookers key playing techniques and skills (aggressive rod spinning, for example, is not permitted). Furthermore, full training and certification was offered to those who wished to become officially recognised as futbolín referees.
"It has been many years of work to get to this point in our country, aided by valuable support from other associations in Latin America," says Edison Bedoya, President of the Asociación Colombiana de Futbolín.
Growing futbolín in Colombia
Edison, along with his co-founder and futbolín doubles partner Carlos Clavijo, are the driving forces behind futbolín in Colombia. The pair have worked for many years in and around the capital to use the game as a community outreach tool and increase active participation. They were also the country's first ever representatives on the international stage when they travelled to Chile last year to participate in the Copa America de Futbolín.
Following the organisation of their first local tournament in 2020 — they managed to fit in two before the COVID pandemic put a pause on progress — they have since found success by linking up with popular events such as Expo Comics, with a presence in both Bogotá and Chía editions in the last 12 months. In fact, one 13-year-old talent unearthed at Expo Comics in 2022 has already been tentatively earmarked as a potential future trailblazer for Colombia.
Furthermore, it is the accessibility of the game that is a key selling point for the ASF; their mission statement notes that it is "an inclusive sport, designed so that everyone can play as they are: children, youth, veterans, and people with disabilities."
With this in mind, they have recently formed a partnership agreement with the Escuela Nacional de Rehabilitación in Bogotá. The idea is to use futbolín tables as part of patients' physical therapy and recovery plans, when they're not needed for tournaments.
Now, with the first accredited tournament in the bag, the focus turns to how to keep momentum going and increase participation in Colombia. It helps that the federation recently received a delivery of Chinese-made Ninestar tables, now ccepted by the ITSF as suitable for official competitions. These will be deployed throughout the city as part of the ASF's efforts.
"We now have ten tables in our possession, and our next objective is to try to grow further with more frequent local tournaments, including a more consistent league circuit," explained Edison. "As well as using social media for outreach, the ASF is currently working on a new website as well as our own podcast to offer a way to increase knowledge about futbolín".
Called 'Universo de Futbolín', each episode of the Spanish language podcast will aid listeners by explaining the history of the game, rules and regulations and more. For the ASF, the foundations are now in place to take the game to the next level. "We are now in the best position possible to continue growing interest in futbolín following our first accredited tournament" Edinson concluded.

To keep up to date with the latest news and tournament dates from the Asociación Colombiana de Futbolìn follow them on Instagram @futbolín_colombia.