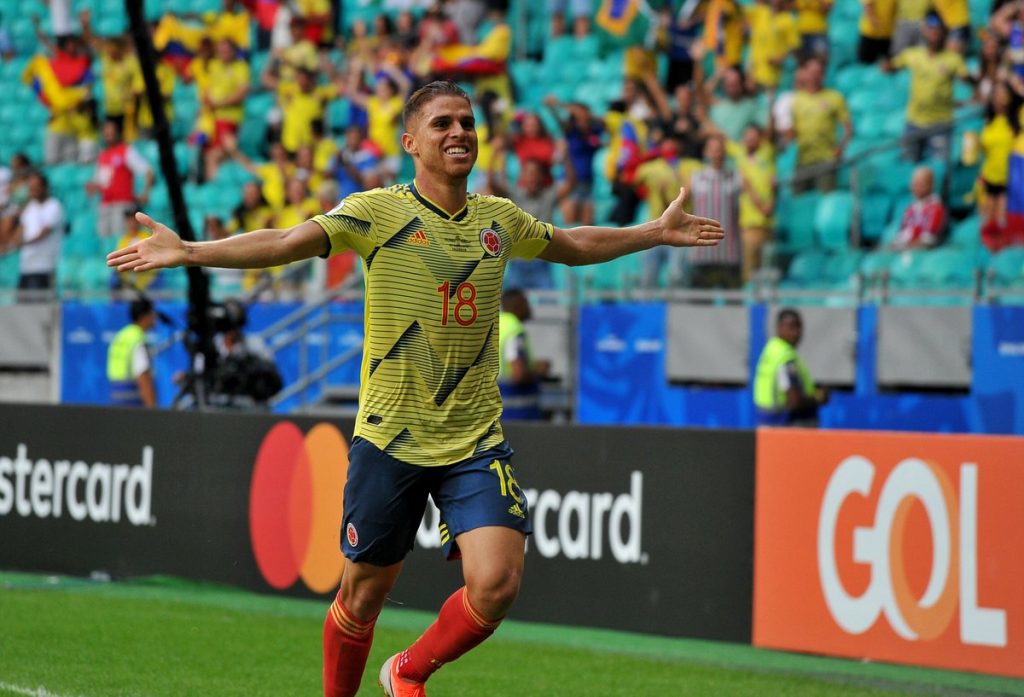 This Friday at 6pm, Colombia will be out for Copa América revenge against Chile, champions in 2015 and 2016. The Chileans denied Colombia the chance of playing in the 2016 Copa final.
---
After consecutive matches against weaker opponents Qatar and Paraguay, Colombia will now face a much tougher test against defending champions Chile in the quarterfinals.
Chile is still heavily leaning on the same base that won back to back Copa América titles in 2015 and 2016. Barcelona midfielder Arturo Vidal and Manchester United winger Alexis Sánchez have been the headline act for years and that is no different in this tournament. The team is getting older with several players above 30 and they don't seem as strong as recent years, highlighted by missing out on the World Cup 2018.
Chile is also aiming for revenge, as Colombia played a key role in the World Cup qualification shocker for Chile. Chile needed a winner in the final qualifier between Colombia and Perú, but with several minutes to play, Radamel Falcao initiated a pact between the two teams to keep it at 1-1, enough for both to stay ahead of Chile, leaving la Roja out of the World Cup in Russia.
Where Chile is still reliant on the players that gave them successes between 2010 and 2016, Colombia has got a much younger team. From Colombia's spectacular 2014 World Cup side, only David Ospina and James Rodríguez really remain part of the starting line up, and the talented new generation make Colombia favourites for the victory this game according to the bookies.
Related: Colombia vs Paraguay, Colombia reserves get a chance to get perfect score in final group game.
Ospina is back in the squad after a short break to be with his seriously ill father, but rumours claim that Colombia's future in goal, 24-year-old Álvaro Montero, stays in. Although Ospina is still the favourite to start, the 1.95m tall Deportes Tolima goalkeeper is very much to Queiroz' liking and could be preferred for this important game.
There is little doubt that both Dávinson Sánchez and giant Yerry Mina will be starting again in the centre of defence, and William Tesillo also seems certain of his left back position after winning the battle against Cristián Borja. But on the right it is a bit more difficult to call. Stefan Medina and Santiago Arias have had three halves each to show their potential and whereas Medina played very well so far, Arias has got much more experience in the bigger games. It was also against the quick Chile wingers six years ago that Medina had an absolute shocker, a game that is still haunting him.
Related: Carlos Queiroz, "Colombia needs to have it's own style"
In the midfield Wílmar Barrios and Mateus Uribe seem certain to start, but Juan Guillermo Cuadrado hasn't convinced yet in his new midfield role. He could be replaced by Edwin Cardona, or the more defensive Gustavo Cuéllar, both of whom played very well against Paraguay.
In the expected 4-3-3, up front Duván Zapata and James Rodríguez will almost certainly play, but the third position is up for grabs, Roger Mártinez seems in pole position for the last spot playing out on the left, with James in a free role on the right, but it could also be Luis Díaz, who impressed against Paraguay or even Falcao instead.
Colombia vs Chile will be broadcasted on Friday June 28 at 6pm on RCN, Caracol and DirecTV and the winner will qualify for the semi finals where Uruguay or Perú await.