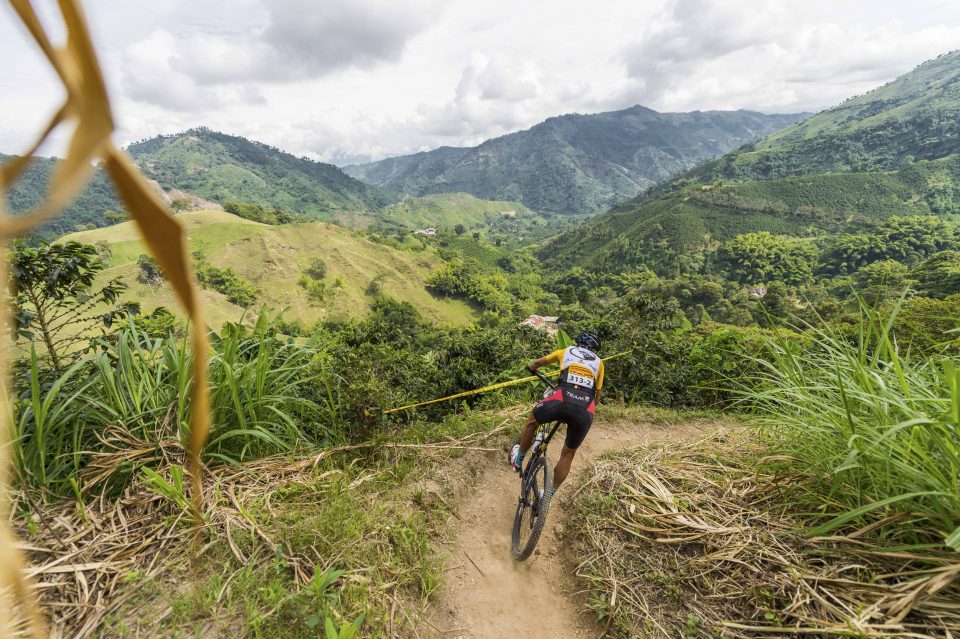 2021 UCI Mountain Bike Marathon World Championships awarded to Colombia
---
Colombia's inexorable rise in the cycling world looks set to continue with the decision to hold the 2021 UCI Mountain Bike Marathon World Championships (XCM) in Manizales. The city, which is the capital of the the mountainous, coffee-producing region of Caldas in western Colombia, will host the race on Sunday, September 19, 2021. It will be the first time that a UCI Mountain Bike World Championships is held in South America – and it's down to the people behind La Leyenda del Dorado, a race that marks the apotheosis of Colombia's annual mountain biking scene.
That the Leyenda organisation has been chosen to host one the most important events of the global mountain bike calendar is a considerable feat, considering that it was only two years ago that they organised Colombia's first ever mountain bike race. Leyenda Communications Manager, Dave Procter, says this is the result of the success of their two previous events. "We have built up a strong reputation with the UCI for a well-managed event with excellent feedback from professional and amateur riders."
Related: La Leyenda del Dorado mountainbike race returns
Caldas itself, with an an abundance of technical climbs and steep descents, demonstrates the best of what the country's mountain biking terrain has to offer. On top of which, both the men's and women's races – 90km and 70km respectively – will start and finish in the centre of Manizales. And the race will not be limited to professional cyclists: thousands of amateurs will be able to compete on the same route at the same time, creating one of the biggest mass participation cycling events in the world. This, adds Procter, is crucial to the growth of cycling in Colombia, "It's a great motivation for cyclists and groups from around the country and internationally to come and participate, which gives cycling a huge boost nationally."
Colombian eyes will be firmly fixed on local boy Leonardo Páez. The man from Boyacá has already achieved three World Championship podium finishes, but has yet to take that number one spot. However, with home advantage on his side he will be considered one of the favourites and will have aspirations of claiming the coveted UCI rainbow jersey.
The logistics behind such an event are always complex, and Procter acknowledges that meticulous preparation will be required. "You never know what's round the corner," he says, "so planning will have to be even more detailed with the world's eyes on us." Notwithstanding any potential complications that may arise, the overwhelming feeling emanating from Leyenda, and Procter, is one of excitement and a desire to put their own stamp on the championships. "As with every challenge," Procter concludes, "there's lots of opportunities, so we can look at how we can do things differently and add a Colombian twist to proceedings, such as starting and finishing in the middle of a city centre, which is not very common at all in mountain biking and gives a much bigger exposure to an event which can sometimes be quite hidden away."
---
Follow the latest news on the race at la-leyenda.com