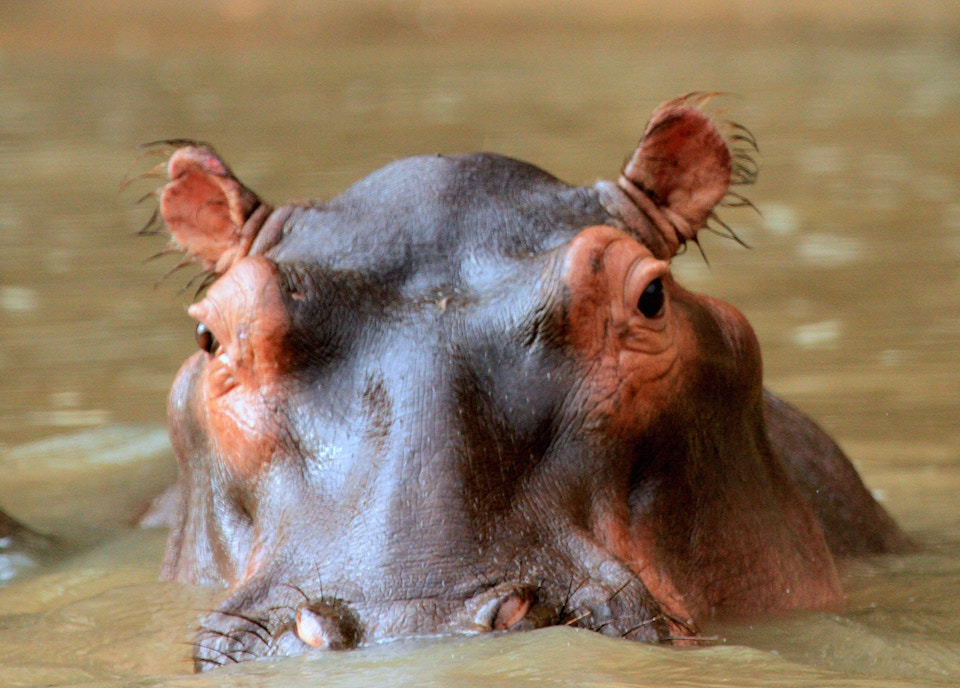 Plus Escobar's hippos, Escobar tours and an Uber sad story of love and lust. Our monthly look at what the international press has noticed about Colombia.
---
In our regular look at Colombian news that caught the world's attention, last month brought bumper crops of cocaine, hunting ancient cacao, dating stories and yes, those Escobar hippos were back in the limelight again. Plus the news – as seen in Colombia Reports – that a presidential decree will allow police to "confiscate small amounts of drugs from…consumers", thereby rolling back the 'personal use' laws that decriminalised marijuana for users in private.
Perhaps top of the list was the migrant crisis with UK red-top Daily Mirror reporting on "refugees' road to hell" as they escape from Venezuela to Colombia across hidden trails facing "cartels, drug smugglers and guerrilla warfare."
President Duque said that the chaos in Caracas will cost about 0.5% of Colombia's GDP which Stabroek News calculates at USD$1.5 billion a year. He used his United Nations appearance in New York to call for world action to ensure the "end of the dictatorship, the return of democracy" in the beleaguered neighbouring country as reported in the Miami Herald and other news sources.
But El Presidente toned down the drum beats for war against Venezuela emanating from the US – where Duque also met with President Trump – telling the Washington Post that the military solution is "what Maduro wants" to stay in office: better to use diplomatic paths.
Phoney piece
On the home front, Colombia's former rebels "return to the battlefield" as the "phony peace" process was falling apart, wrote Mary Anastasia O'Grady in the Wall Street Journal. The "much-ballyhooed deal…was unravelling faster than you can say 'crime pays'", wrote the right-wing commentator whose opinions regularly simplify Colombia's decades of conflict and pins all its ills on cocaine.
No doubt our WSJ polemicist rejoiced at the closure of Medellín's unofficial Pablo Escobar museum, run by the dead drug baron's brother and accountant Roberto Escobar. The city slapped a ban on the business for "operating illegally" but more likely for its "positive spin" on Pablo, Germany's Deutsche Welle reported. They quoted the city mayor, "We do not want those narco tours advocating crime, showing these Mafiosi as if they were legends and heroes."
Related: Fossils, fornication, flying high and female FARC, everything international media wrote about Colombia. 
Medellin's mayor probably prefers the "real life" Escobar tours run by his victims to better educate the Netflix-inspired foreign tourists arriving in Colombia's second city to pay homage to their anti-hero, who were featured in a fun UK Guardian video last month. The clip also supplies a useful guide to tourism in the vibrant city.
Hip, hip, hippos
One of Escobar's hard-to-ignore legacies, as reported by National Geographic, was in the bulky form of his imported hippos, which have since bred in the Magdalena wetlands. Long considered pests, these African imports have been the subject of unsuccessful plans to kill, contain or sterilise them. But now some scientists believe the giant semi-aquatic herbivores can bring benefits by "rewilding" the local ecosystem to how it was 20,000 years ago when similar large beasties – since killed off by hungry humans – spread nutrients between land and river.
Meanwhile, Business Insider was looking at the "narco-subs", those home-made fast craft which run cocaine from Colombia's Pacific Coast to Mexico, of which 14 have been captured so far this year, each with up to USD$70 million in illicit cargo.  BI also provided a handy guide to cocaine craft mentioning a variety of designs from LPV's, 'low profile vessels', and 'very slender vessels' (VSVs) to semi-submersibles and fully functioning submarines; an inventive fleet knocked together with stuff from the local ferretería suggesting that if the coca trade ever ends, Colombia has the skills to be a major boat-building nation.
Wild cacao cousins
One letter away in the cacao trade, Discovery science blogger Lindzi Wessel had more cheery news about how Colombia's jungles are the biological cradle of chocolate's raw ingredient. Cacao, it turns out, is hard to grow and prone to diseases which destroy on average a third of the world's crop.  But as the tasty pod's original Eden, Colombia's biodiverse jungles might hold some wild cousins which might have natural resistance.  Scientists are out there looking for them now.
Colombians themselves have become a test bed for Facebook Dating, the genius name of Facebook's dating app, first rolled out here in Colombia. Why Colombia? According to IT site TechCrunch, we have 30 million FB users in this corner of South America, and we like online dating. And the author points out the tech giant wants to iron out glitches away from the "prying eyes of journalists" – ahem – before launching it on the US market.
It's all Uber now
Perhaps now needing FB's dating app are the unfortunate Barranquilla couple whose marital crisis was splashed around the world after the wife and her lover were picked up by an Uber car unwittingly driven by her husband.  Also caught cheating was the Uber car's owner who had lent it out to the unfortunate hubby against company policy, reported UK's Metro freesheet. He now faces an Uber ban. So, no happy endings there.