While England and Australia contest one of the most thrilling Ashes series so far this century and the inaugural Major League Cricket tournament kicks off in the USA, big things are also afoot for the sport in Colombia.
In the capital's annual summer cricket festival, the local Las Doradas beat coastal cricketing visitors Barranquilla by four wickets to edge a tense, low-scoring final.
Taking place over the weekend of 3 and 4 June, the two finalists were joined by the Bogotá Bulldogs and Santa Marta for a round robin T20 competition on two pitches at Los Pinos Polo Club, Mosquera — site of the 2018 South American Cricket Championships.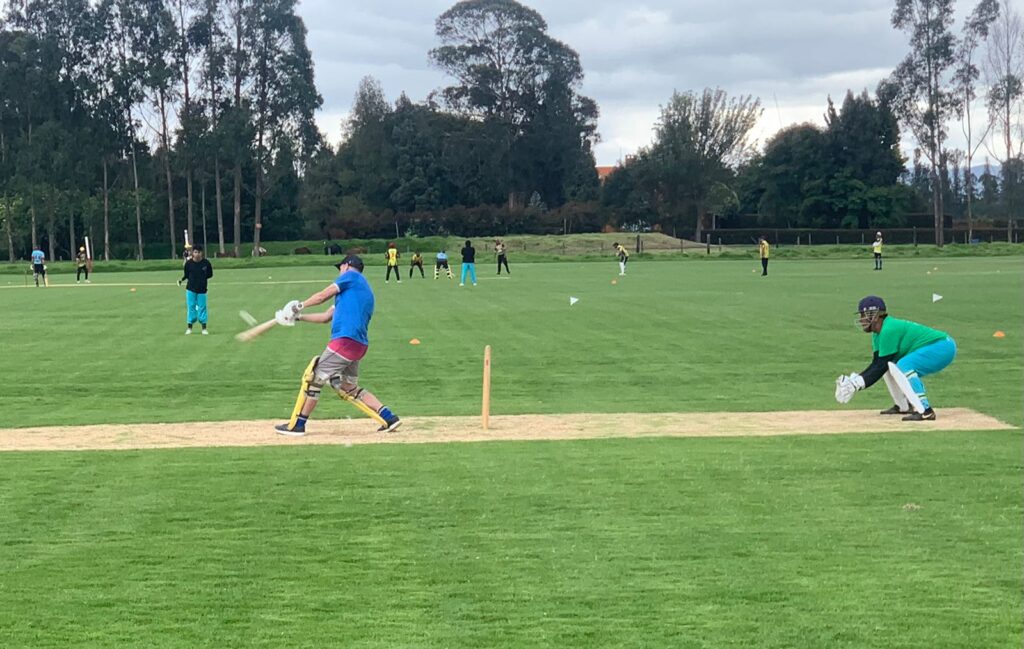 After winning the toss and choosing to bowl, Las Doradas restricted Barranquilla to 78-6, aided by three wickets falling in a single over courtesy of José Cantillo.
Some tight Barranquilla bowling — including club president Paul Reid's four overs going for just 10 runs — limited their opponents to a solitary boundary off the last nine overs of Sunday's final.
But it was not enough to stop the Bogotá team reaching their target with five balls to spare.
Saturday – testing the waters
The first match on pitch one on Saturday saw Barranquilla bat first against the Bogotá Bulldogs and reach an impressive 191-5 on a slow, damp pitch thanks to an impressive 89 from Salim Patel that included eight sixes.
In response, the Bulldogs could only manage 119 off their 20 overs to see Barranquilla win by 72 runs.
At the same time on pitch two, a depleted Santa Marta reached 68 all out before Las Doradas overcame the small target by four wickets in 10.5 overs.
Saturday afternoon saw Barranquilla meet Las Doradas on pitch two in an effective qualifier for Sunday's final.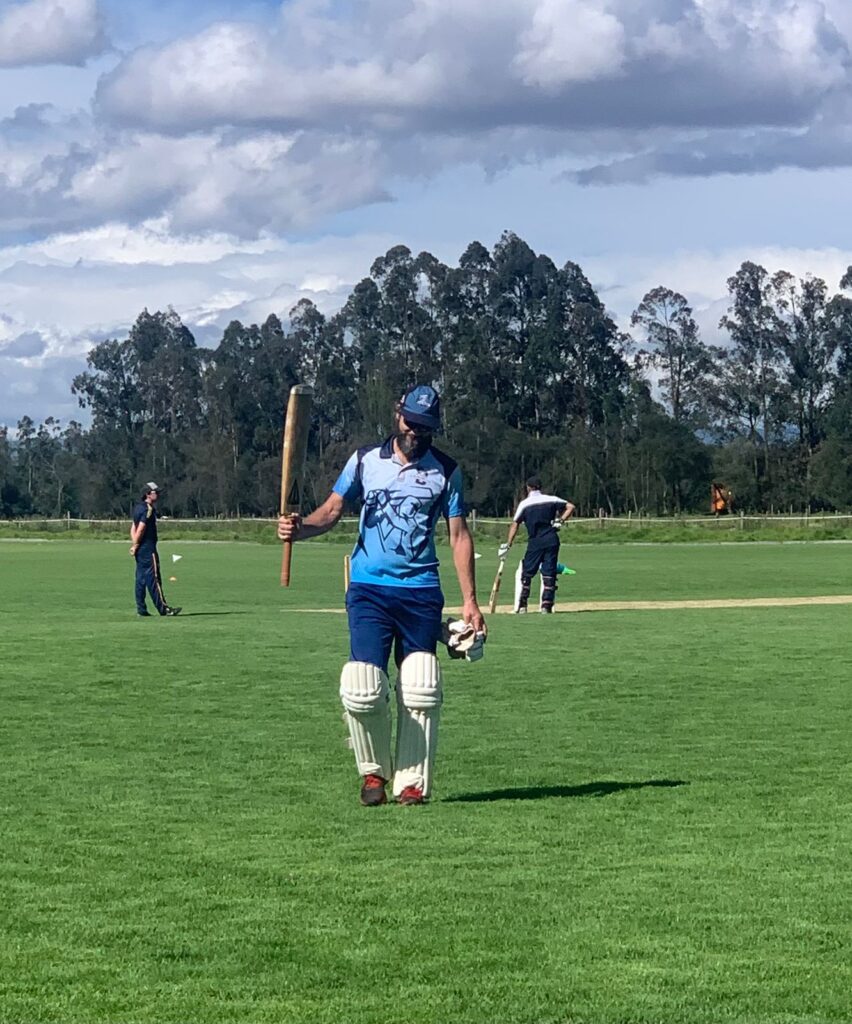 Batting first Barranquilla fell to 10-2 inside the third over, but a strong partnership from opener Dian Pereira (68*) and Paul Reid (40) brought them to 127-3 by the end of the innings.
In reply, three ducks among the top four batsmen had Las Doradas similarly fall to 12-3; some middle order resistance pulled them up to 116 all out to lose by 11 runs, with Barranquilla's Jean Paul Wood contributing in the field with two wickets and a run out.
Also on Saturday afternoon, the Bogotá Bulldogs batted first against Santa Marta and scored 163-6 off 20 overs thanks to a breathless 55 off 23 balls from big Andrew Farringdon — well clear of second top scorer Tom Ruzyllo (12). Santa Marta reached 103-6 in reply to record a 60 run defeat.
Sunday – the finalists come together
Sunday morning on pitch two had the Bogotá Bulldogs and Las Doradas meet in the Clásico Capitalino to decide who would join Barranquilla in the final.
Batting first, Las Doradas posted 153-5 off their 20 overs, with the standout performance being 41 not out off 17 balls from Anshul Sehrwat. In response, a heavily rotated Bulldogs side could only reach 82 all out, with Travis Crockett (34) and Sankar (16) the only batters reaching double figures.
Some good sportsmanship and rebalancing of the squads meant that Santa Marta's dead rubber against Barranquilla turned into a thriller. Batting first, Barranquilla's 148 all out (including three wickets in the final over for Jean Paul Wood) was expertly knocked off by Santa Marta, who scored 11 off the final over to win by five wickets.
With all group matches complete, it was Las Doradas who took home the honours at the picturesque Los Pinos in the final against Barranquilla.
Final standings
Barranquilla
Las Doradas
Bogotá Bulldogs
Santa Marta
Next on the horizon for cricket in Colombia: an invitational XI will be travelling to Peru for a triangular tournament with the host country and Panama in August, before the 2023 South American Cricket Championships takes place in Argentina in October.
If you're looking to get involved with cricket in Bogotá — and to potentially resurrect the childhood dream of legitimately being able to call yourself an international cricketer — nets practise will begin again in August at the Liceo de Colombia Bilingüe (Calle 219 #50-30).
Get in touch via Instagram @cricketcolombia to find out more.