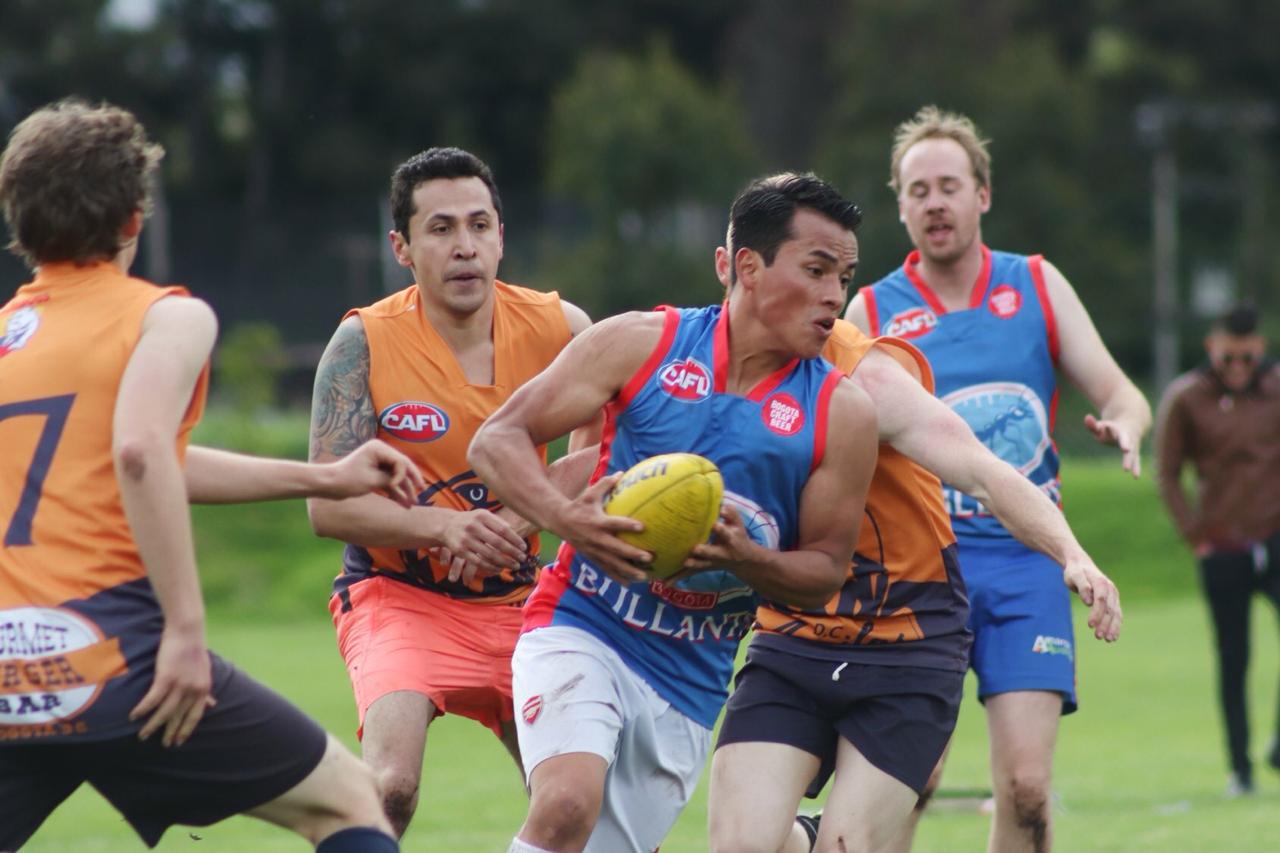 The first ever Colombian Australian Football League (CAFL) season has come to a close with the D.C. Águilas prevailing over the Bogotá Bullants in a tightly contested and thrilling grand final at Manzover on June 16.
---
The Águilas went into the match as clear favourites having won their last three matches, whereas the Bullants limped into the affair following a 183-point drubbing at the hands of the league's other team, the Bogotá Bombers. The Bullants had got off to a flyer at the start of the season, with wins against both the D.C. Águilas and the Bombers, before losing their four best players to injury and flights back to Australia.
The Águilas started strongly with goals from the league's top scorer, the towering ruckman Sam Miller (boasting a ludicrous 33 regular season goals from four matches), and small forward Darren 'Red Rocket' Crockett. However, the Bullants fought back towards the end of the first quarter with two quickfire goals from the winner of league's first Rising Star award and one of Colombia's most exciting young prospects, Oscar Marín, cutting the deficit to seven points at the opening break.
The Águilas increased their lead by six points in a frenetic second quarter as both teams scored freely, led by Miller and Bullants full forward Simon Treiber, providing a formidable target in the goal square. The Águilas' free scoring was helped by hard running in the midfield from 16-year-old Dom Solano, who also chipped in with a goal of his own.
The Bullants cut the difference to eight points in a determined third quarter effort, despite losing their best midfielder up to that point, Yesid González, to a facial injury in an unfortunate instance of friendly fire.
In the end, the Águilas proved too strong for their opponents and capped a thrilling final term with a running strike from their captain, Paddy Smallwood and a late set shot by Miller, bringing his tally to six for the match. Also among the best for the premiers were Juan David González, Sergio Torres and Johan Poveda, who scored three goals, all three Colombian nationals. Marin was best among the Bullants, with honourable mentions to Treiber, Amir Nissen and Englishman Nick Walker. The final score was 102 to 87, with the D.C Águilas deserving winners despite being pushed all the way by the Bullants. Sam Miller was awarded the inaugural Geoff 'Wombat' Ryan Medal for being best on the ground on the day.
D.C. ÁGUILAS 3.4 9.7 11.10 15.12 (102)
BULLANTS 2.3 7.6 10.8 13.9 (87)
GOALS
Águilas: Miller 6, Crockett 3, Poveda 2, Solano 2, Smallwood, Rafalowicz
Bullants: Treiber 4, Marin 2, Quigley 2, Walker 2, Nissen 2, Farrington
BEST
Águilas: Miller, Smallwood, Solano, González, Torres
Bullants: Marín, Treiber, Nissen, Walker, González