In the month of Amor y Amistad, Facebook picks Colombia to test out its new dating feature.
---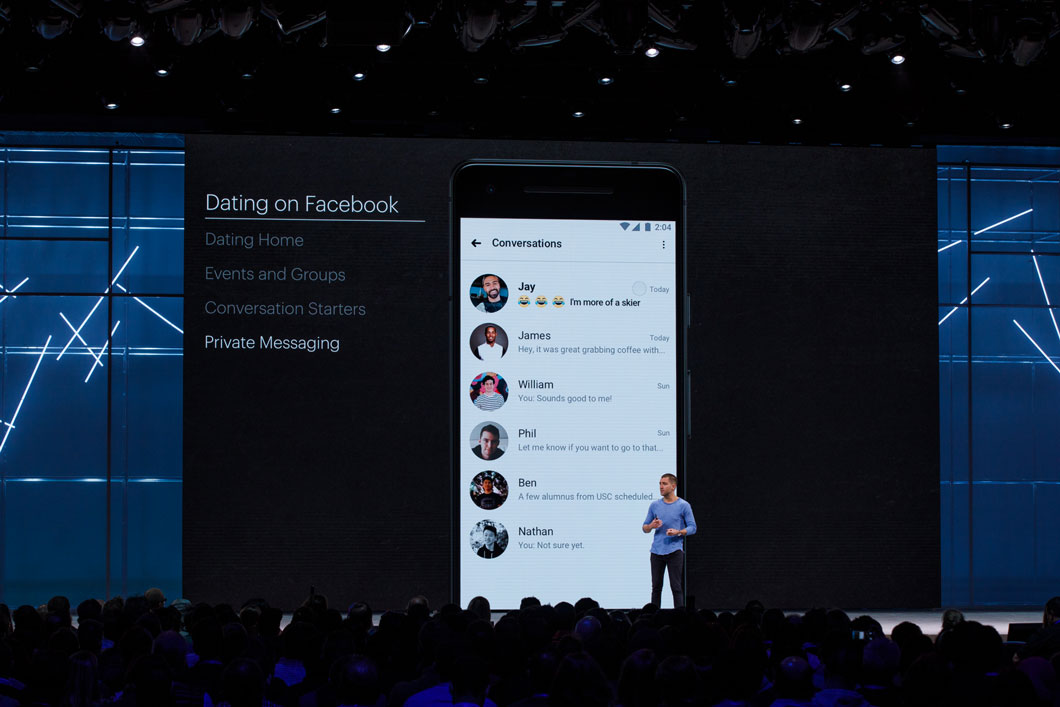 "The only regret I will have in dying is if it is not for love," says the father of Florentino, the passionate main character in Gabriel García Marquéz' Love in the time of Cholera. Perhaps Mr Zuckerberg had Gabo's words in mind when his company decided to launch its brand new feature, 'Facebook Dating' in Colombia on September 20.
Lonesome Colombians will be the first in the world to trial the mobile-only feature, with the social media giant looking to nudge their way into the online dating market to compete with the likes of Tinder, OkCupid and Bumble.
Whilst the world's biggest social network had teased back in May that it was making a play in the online dating world, it didn't say exactly when or where. Since then there's been talk of in-house testing until finally – and a little late for Amor y Amistad – they rolled out a country-wide test here in Colombia.
Unlike Gabo's Florentino, this has been a pretty reticent launch with none of the fanfare you might expect from a much-awaited new product, in fact they haven't even issued a press release. Perhaps Facebook are taking it quietly due to concerns about privacy and safety, especially in the light of recent scandals.
Being based in Colombia meant we could actually check out the new feature for ourselves – if you want to do the same, you'll need the Facebook app installed on your phone. Click on the taskbar next to the notifications button and scroll down until you can select the 'Dating' option. After you have confirmed that you wish to get started, you will be asked about your gender and the gender of the people that you wish to match with. Unlike other popular dating services, there are five genders that you may identify with, including non-binary and trans options for both sexes.
You will then be asked to edit your profile where you can choose to submit more specific information about yourself, for example your religious views, hometown and height. Also instead of uploading a photo, you have the option of answering an icebreaker question such as: "You can only eat one food for a week, what is it?" or "Everyone's terrible at something, what's your thing?"
Once you have created your profile, that's it, sit back and wait for the social media gods to send love your way, suggesting matches through the mysterious algorithms of Facebook. Though that won't happen instantaneously since they need to wait until enough people have signed up before starting to suggest potential connections.
In a conversation with online technology publisher TechCrunch, Nathan Sharp, product manager of the new dating service said that Colombia was the perfect testing ground because Colombians, with 30 million active users per month, had culturally accepted finding soul mates online and that the success of the new venture could be easily tracked across metropolitan areas such as Bogotá, Medellín and Barranquilla.
Facebook Dating will be trialled as a feature within the original Facebook application and not as a standalone app. However, your dating profile will not be shared with the wider, non-dating crowd. The dating feature will work by allowing users to create a separate profile including personal information such as whether they have children, religion, height and age. Users will be able to upload as many as a dozen photos from Facebook and Instagram, and then have the option of taking a personality quiz of up to 20 questions to help them find more accurate matches within 100 kilometres.
Related: Colombian dating: Catastrophic Cupid
What sets the new dating service apart from its competitors is that there is a deliberate turn from the oft-criticised 'view and swipe' tendency of Tinder, and the matching process from the outset appears more organic. Facebook will be looking to build upon the current strengths of its existing social media platform, using popular features to help people find more suitable soulmates.
For example, if you attended an awesome gig last week and wanted to see if anyone who also attended is using Facebook Dating, you will be able to unlock this event to find potential matches. A similar feature will also exist for Facebook groups. Also unlike Tinder, you will not need to match with someone before you can start speaking to them, you can message anyone and a simple click of the 'not interested' button will do away with pesky or undesired suitors. The new focus is on matchmaking through shared interests rather than just appearances.
When he introduced the idea at the F8 conference on May Day this year, Zuckerberg claimed that the feature is designed for "long-term relationships and not just hook-ups." The Facebook founder also wished to reassure users that the new dating platform had been designed with privacy and safety being the main priorities, after the company was rocked by a data-harvesting scandal earlier this year in which more than 80 million users may have had their personal information leaked to third parties.