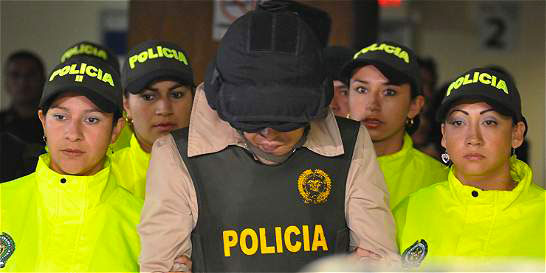 Man who threw acid in the face of Natalia Ponce found guilty of attempted murder in landmark ruling.
---
On September 9, Jonathan Vega was sentenced to 21 years, 10 months and 15 days in prison for attempted murder of Natalia Ponce.
More than two years before, on March 27, 2014, he attacked the then 33 year-old Ponce at her home with about a litre of sulphuric acid, seriously disfiguring her face and body and leaving her almost blind.
The trial had been delayed because his defence claimed that Vega suffers from paranoid schizophrenia and was unfit to stand trial.
However, the judge dismissed these arguments, saying that, in spite of his psychiatric condition, Vega had been mentally fit enough to plan the crime and was aware of what he was doing.
For Natalia Ponce, life will never be the same again. She has already had 20 reconstructive surgery operations and will require more.
Following the judgement, she said, "Justice was done. I am grateful to the media and to the judges and prosecutors who reviewed this case."
Since the assault, Natalia Ponce has become something of a poster child for this type of attack, campaigning tirelessly for tougher sentences for perpetrators and greater protection for victims.
Indeed, the law that was passed at the end of last year, allowing judges to sentence those who use chemical agents to inflict injury to up to 50 years, was named after her.
Ponce sees this month's landmark decision as a step forward for all those who have suffered similar attacks, and vowed to continue to work for justice: "The sentence against Jonathan Vega is a recognition of all victims of acid attacks. I will fight until my last day for this cause that fills me with pride and strength."
Colombia has one of the highest rates of acid attacks in the world. Previously, the attacks could only be prosecuted as a form of physical aggression, with much shorter prison sentences.
---
By Emma Newbery