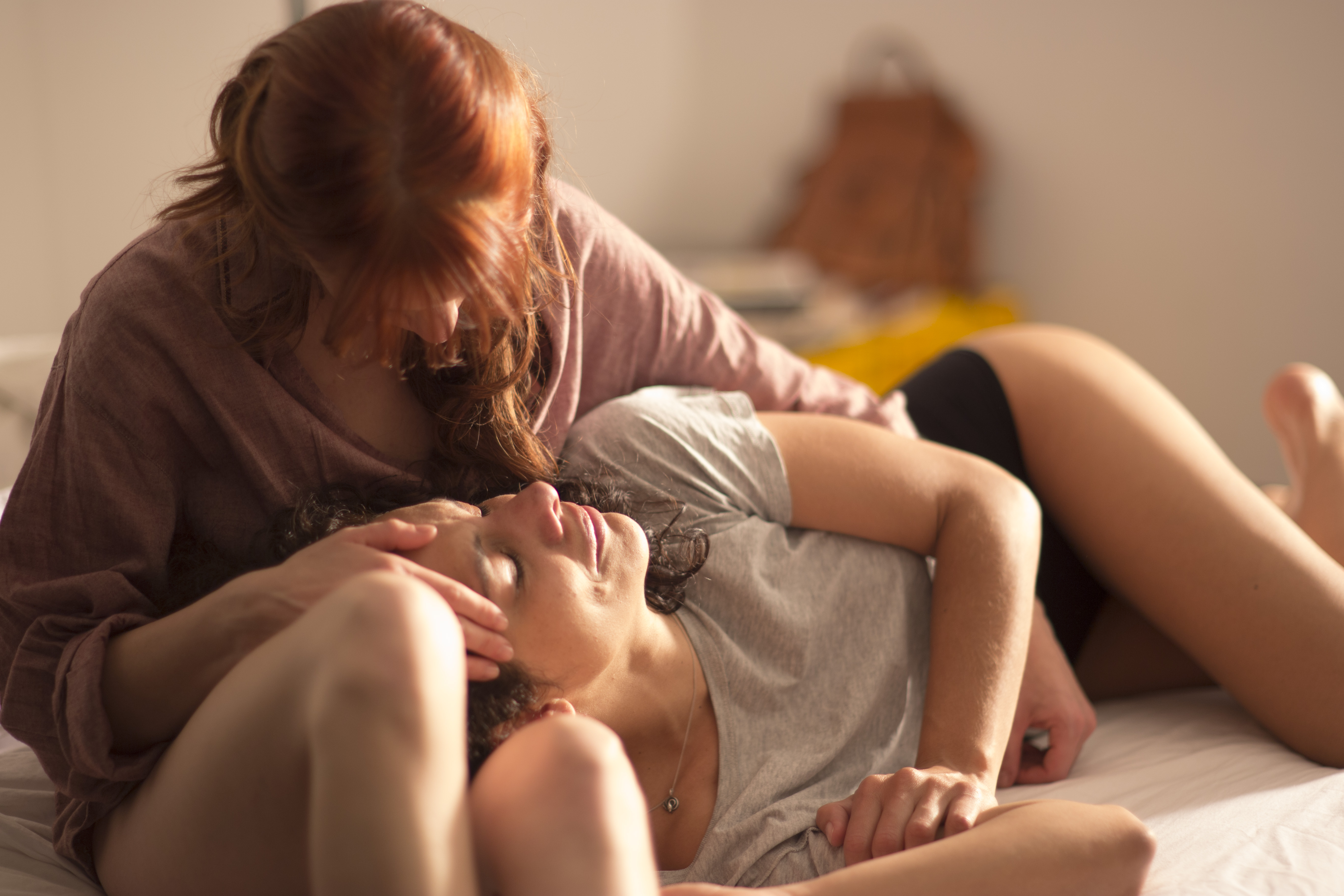 A film about the relationship between two women assembles a compelling romantic drama despite shortcomings.
---
In director Ruth Caudeli's first feature film ¿Cómo te llamas?, she explores the relationship of two women, Eva and Candela (played by Silvia Varón and Alejandra Lara, respectively). The story starts with a sensation of happiness and love, and eventually conflicts arise and their relationship is put to test.
The two lead actresses do their best to carry the film with their charisma despite a dialogue that at points feels forced and scripted. The conflict in the movie arises from conversations and comments that come out of nowhere and seem to be there just for the sake of conflict.
Nonetheless, the performances of Varón and Lara pull the viewer into the film's story. They make the tale bearable, since the acting by the supporting cast leaves much to be desired. Especially Eva's mother (played by Kristina Lilley) who represents the nosy and obnoxious mother-in-law stereotype present in many relationships.
Despite the bleak dialogue and uninspired supporting characters, ¿Cómo te llamas? is not a tiresome romantic tale, but rather it presents interesting struggles within a relationship of two well-structured personalities.
The situations and conflicts in the movie can be found in many relationships, allowing viewers from any background and sexual orientation, to connect with the story and its characters.
Read more: Film Review: Somos Calentura
Many people will be able to relate to the story's portrayal of the difficulties in a romantic relationship such as awkward family reunions, the desire to have a child and the temptation of cheating.
Another achievement of ¿Cómo te llamas? is its non-linear structure that invites the audience to get involved and connect the dots in this story. It prevents the film from being a tired and unoriginal experience.
Visually, the use of light is beautifully done, but is ultimately undermined by the colour grading process— or lack thereof. Everything seems to have been shot with little contrast or saturation, and then put through an Instagram filter. It seems like the happy moments have one filter and the sad ones have another.
The soundtrack, however, is graceful and never overwhelming, allowing the images to breathe and speak for themselves.
3 stars
---
 ¿Cómo te llamas? runs in Colombian theatres from today.