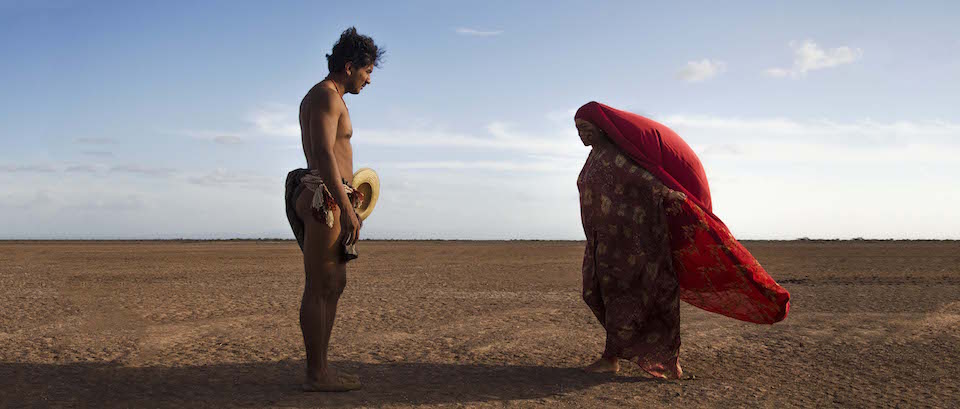 The drug trade thriller set in the deserts of northern Colombia appeals to all viewers
---
Pájaros de Verano, the latest film by the Oscar-nominated power couple Cristina Gallego and Ciro Guerra uses the stunning La Guajira desert as a backdrop for the well-known gangster genre in a captivating movie that pits ancestral traditions against modern greed.
A few years ago, Colombia got its first-ever Oscar nomination in the foreign language film category for El abrazo de la serpiente, with Ciro Guerra as director and Cristina Gallego as producer. This milestone in the history of Colombian cinema meant that expectations for their next film were high.
This time around, Guerra and Gallego co-direct Pájaros de verano, a Shakespearean tale about the rise and fall of a Wayuu family during the 1970s in a period known as the bonanza marimbera, the heyday of marijuana trafficking from the northernmost region of Colombia to the United States.
The protagonist is Rapayet (Jose Acosta), a young man who was raised with the strict moral code of the Wayuu, but becomes seduced by the booming weed business. He convinces his older cousin Aníbal (Juan Martínez) to start producing and selling it wholesale to the American Peace Corps volunteers who arrived in the region to spread anti-communist propaganda.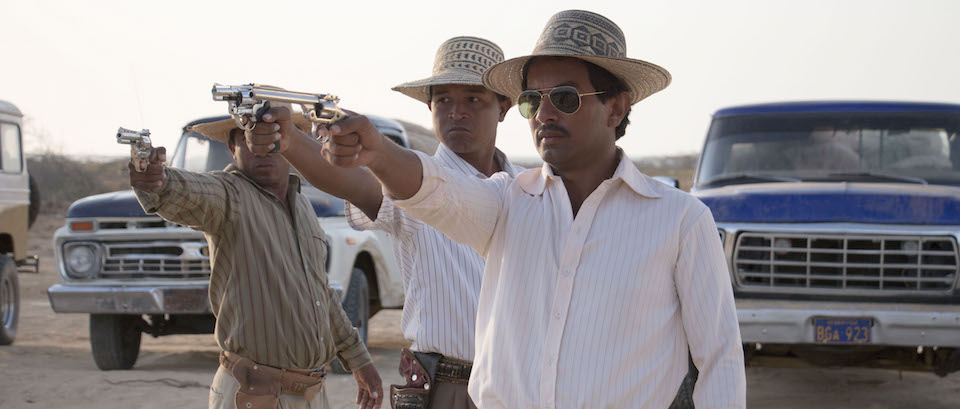 "Viva el capitalismo!" shouts Moisés (Jhon Narváez), Rapayet's best friend and partner in crime, who quickly becomes beguiled with the sudden success of their operation. However, as was predicted by Rapayet's relatives, their greed starts to poison everything around them.
The film explores the fascinating world of Wayuu culture–how the families and clans are structured, their rituals, their superstitions and, most notably, their pride.
The story itself is a retelling of well known organized crime tropes. Fans of The Godfather, The Sopranos or Breaking Bad will feel at home watching this film. But the unique setting makes it a refreshing addition to the genre, as well as a visually delightful experience.
Related: Read more about the pearls of Colombian cinema
Carmiña Martínez, who plays Rapayet's mother-in-law, steals the show with her commanding presence and stoic interpretation of the Pushaina family matriarch. Her given name is Úrsula, a clear nod to the Gabriel García Márquez' 100 Years Of Solitude.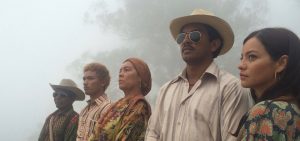 The film also expands on themes touched on in El abrazo, such as the often devastating influence of western civilization on aboriginal cultures. In this case, the moral of the story is that greed corrupts tradition. It's a very important message, for sure, but the way it's shown becomes repetitive and on-the-nose making the movie a bit preachy at times.
While El abrazo is a slow-paced, black-and-white, contemplative arthouse piece, Pájaros is a colourful, riveting crime film with an epic and almost biblical feel to it that draws inspiration from all the gangster classics. The film's wide-ranging appeal alone makes it definitely worth watching. 
---
Pájaros de verano is in theatres now.