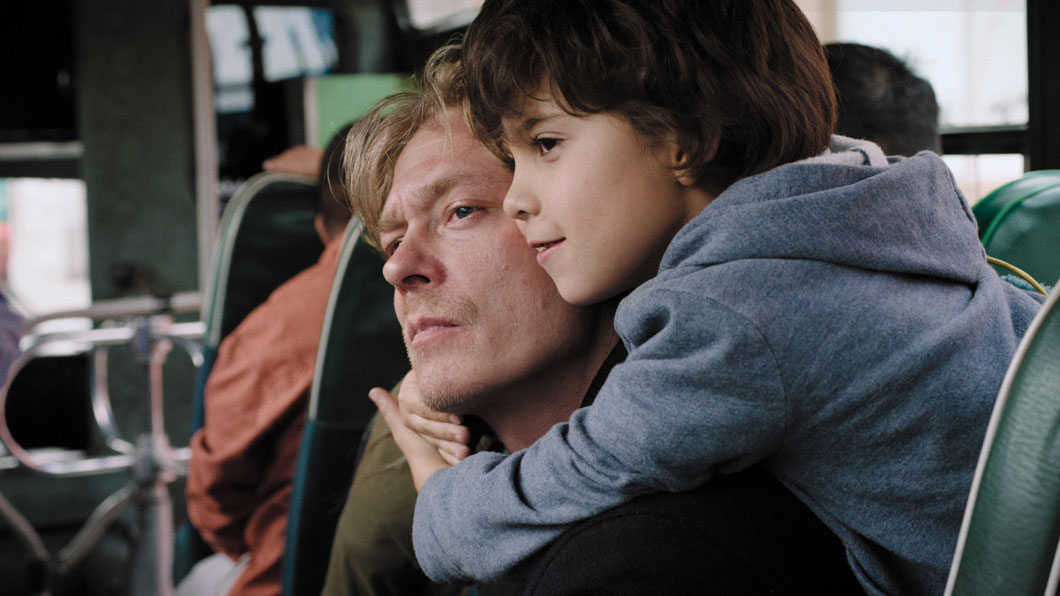 Regreso a casa
 portrays the difficult relationship between a bereaved father and adopted son as they travel to Colombia to search for the son's birth mother. 
---
2 stars
It is a film's duty to keep the audience hypnotised, exposing a cerebral and thought-provoking world that authentically captivates their souls. To do this, the filmmaker needs to be something of a magician, using cinematic tools to layer subtexts within recognisable elements that ultimately allow the audience to get lost in the on-screen action.
Sadly, this magic is missing in Regreso a casa (originally titled Hjertestart), the third feature film of Norwegian filmmaker Arild Andresen.
Faced with the death of his wife, Kjetil takes his adopted six-year-old child to Colombia to search for his biological mother. We watch the film's main character as he deals with a loss, despair and anger that he is too immature to handle. Instead, he does the unimaginable, the morally absurd: Kjetil blames his son for his own incompetence.
What stands out is the decision to antagonise and victimise Kjetil throughout. The father-son relationship is difficult to behold. The former is never ready to be a parent and the latter is never able to be a child. It makes for uncomfortable viewing and unfortunately makes it difficult for the audience to connect with Kjetil, which is where the film falls short.
Andresen is within his rights to accentuate the audience's judgment towards the protagonist. Nevertheless, it's unacceptable to fail to create an empathetic character, no matter how deplorable or heroic his actions.
Paradoxically, the most resonant scene in the film involves a Colombian police officer representing the installation of fear and authoritarian preposterousness inherent to the institution he represents.
The difficulties of parenthood, which could have developed into a concise and frenetic theme, are overshadowed by the film's bigger concern: abandonment and its sister, loss. In this case, the feelings of abandonment when a loved one dies push a father to the conscious decision to abandon his son. Ultimately, it is a vicious circle where people who depend on others are left to carry on alone.
The film's aura is crystal clear from the opening shot. The exploitative and melodramatic use of flashbacks gave us a taste of a succulent course which never arrived.
Indeed, it seemed that some of the important points in the film had been treated lightly and ambiguously, only to satisfy the protagonist's (or the filmmaker's) own mental-masturbation.
The sense of displacement, the absence of communication, and the manipulative importance of Colombia were all glossed over. What we are left with is a latent road-movie without the cool soundtrack and palpably jovial characters.
It's a shame that a simple story evolved into a desperate attempt to seek forced sentimentality. In theory, the storyline should have evoked gargantuan emotions, but the punchline ends up feeling sold.
Premiere date: June 7
---
By Juan Pablo Heilbron