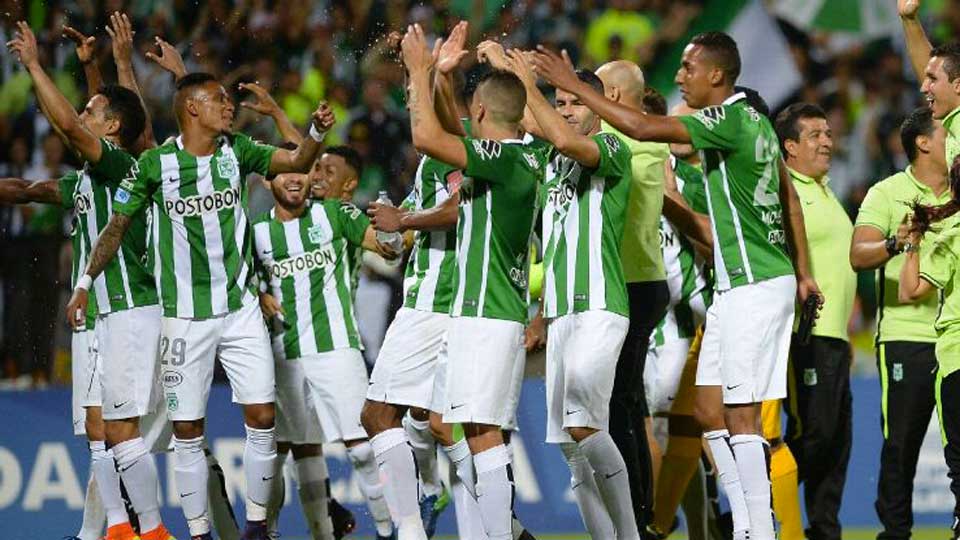 The second semester of the football year is upon us – the Liga Águila kicks off.
---
Only three weeks after the exciting final that saw Atlético Nacional claim the Apertura title with a spectacular comeback against Deportivo Cali, the second semester of the year is underway. Is Nacional again going to walk away with the Liga Águila or will we see a title in Bogotá this season?
Atlético Nacional dominated for the majority of last season and they are undoubtedly one of the title favourites for this year. However they are not expected to be as strong as last year. They lost manager Reinaldo Rueda, who is looking for a new challenge after the title last season. Juan Manuel Lillo replaced him at the helm of los Verdolagas. Lillo's career has seen many ups and downs, but he has a very famous fan. Manchester City manager Josep Guardiola claims that his managing style is mostly influenced by Lillo and the late Johan Cruijff.
At Nacional the manager from Spain starts with public opinion against him, while new club president Andrés Botero has already received plenty of criticism in his first months in the job. It is unlikely that it is going to be a quiet season, but despite the unrest they should still be considered strong contenders for the title. Nacional have no distractions in the form of other continental tournaments this season, and they have kept the majority of their side together. Andrés Ibargüen and Colombia midfielder Mateus Uribe had been actively searching for a move away, but the club managed to convince them to stay.
Apart from Nacional, it is Junior that seem to have had an interesting transition. Skillful winger Yimmi Chará came back from Mexico, but most importantly Colombian striker Teófilo Gutiérrez came back to his home soil to make the side from Barranquilla forget about the poor results last year. The striker has a reputation of being a killer in front of the goal, but also being a troublemaker, so whether it will be a happy marriage remains to be seen.
Bogotá
Both Millonarios and Independiente Santa Fe are outsiders for the title. Neither team was very active in the transfer market in June, but both seem to have a team that should get into the top eight. Santa Fe missed out on the top eight last season by a wink, but with their leader in defence, William Tesillo, back from an metatarsal fracture that had kept him sidelined since March, they look significantly stronger at the back.
Millonarios saw Pedro Franco, who was on a loan deal from Turkish side Besiktas, go back to Europe, but kept the rest of the group together, which automatically also makes last season's semifinalist a strong outsider.
The other teams in Bogotá are facing a whole different battle. Equidad have a tricky season ahead where they could fall into the relegation dogfight. Equally, they look like they could finish their run of six seasons where they've failed to qualify for the top eight under new manager Luis Fernando Suárez. The new manager is widely respected as he brought Ecuador to the World Cup in 2006 and Honduras to the World Cup in 2014.
The outlook for Tigres, the newest team in Bogotá, is much more problematic. The team, founded only 18 months ago, started the season in last position, 12 points behind America de Cali who sits just above the relegation zone and will need a miracle to extend their stay in the highest division for a second year.
---