Bogotá cycling culture is celebrated this weekend in Corferias at BiciGO.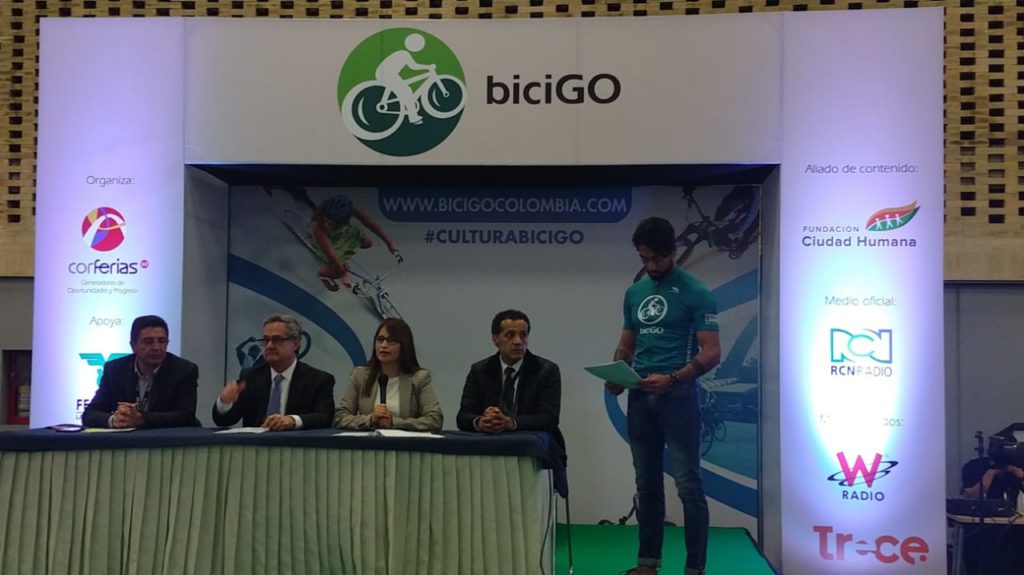 Bogotá likes to position itself as the capital mundial de bici. And while many local cycling advocates might dispute that, what is beyond doubt is that Colombia has a fiercely strong cycling culture. Bikes are ubiquitous throughout the country – despite not always having decent infrastructure, and cyclists rank highly among local heroes, having won a slew of Olympic medals and ProTour races in recent years.
Riding a bike in Bogotá is simply a mode of transport for some – a cheap and efficient method of avoiding the often chaotic transportation system. For most, though, riding a bike is a conscious lifestyle choice – a way to reject car culture and look to the future. Helpfully, BiciGo promotes that while avoiding being too overtly political and so pushing away the casual visitor.
The focus is on education and promoting the beauty of cycling, rather than trying to force the adoption of pedals. Chief in this is the Museum of Cycling at the back of the fair. Here you can see various bikes from yesteryear and a potted history (to 1997) of both Colombian and world cycling milestones. Crowning the whole display is none other than Egan Bernal's Tour-winning bike. A thing of beauty, even if questions still remain over the methods of the British team behind his success. Also, the National Museum will formally receive various memorabilia from Mountain Bike Marathon World Champion Héctor Leonardo Páez León.
Related: A city cyclist habitat: Attenborough style
Looking at bikes is one thing, but what really makes people fall in love with the velocipede is actually jumping on and wheeling around. This isn't ignored in BiciGo, as there's a whole track at the back for kids to practise on both scooter pushbikes and actual kids bikes. That's sponsored by Esteban Chaves, the top pro rider from Ciudad Bolívar who's now looking to help kids in the community he comes from. He's going to be present on Sunday to give a talk about his foundation and career. What a guy. He's The Bogotá Post's favourite man in the peloton.
For adults, test your muscles on the rollers in the centre of the fair – stationary bikes with very heavy gears and a standing sprint challenge to 100m. Last year, The Bogotá Post bested Colombian legend Fabio Parra! He was wearing a suit, not trying hard and twice our age, of course, but shhh… Later in the weekend there'll be a mini-velodrome erected at the fair too.
The BBC means a lot of things in this city, and why not add Bogotá Bike Cops to that list? They're here with their green bikes to showcase their team that works to prevent the recent epidemic of bicycle thefts. With them are the tourist police, also often mounted. Next door is a bicycle workshop, where you can learn about basic maintenance from professionals, so you can sort yourself out when you have technical troubles.
What about bicycle tourism? The Región Central is promoting tourism on two wheels across Boyacá, Tolima, Cundinamarca and Meta. There's jaw dropping scenery at every single turn on the road and support for two-wheeled tourers at every stop along the way. It's a worthy project and set to grow rapidly in the coming months. Visit their glamping dome at the entrance to find out more.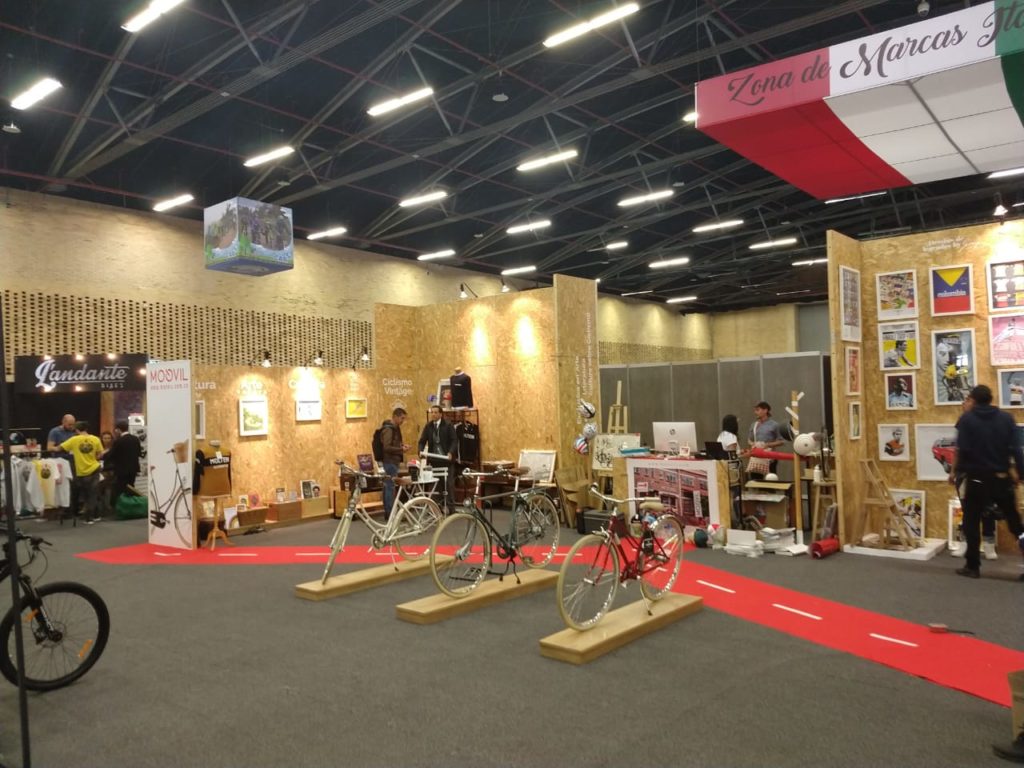 There's a lot of shops, but thankfully few of the international giants. Instead, the bulk of shops and stands are from local producers. MOVA are there with their innovative reversible jackets, urban bike legend Clinch provide all kinds of sustainable bags and straps and Rigo-go-go caters to the higher end of the market. There are also bamboo bikes and locally made frames. All of these things help you to drive your carbon tyre-tread even lower by cutting out ocean-based transport.
Segways and E-bikes are represented, along with scooters. Not to be recommended. Put in your own effort instead of stealing it from dead dinos.
It's on for the rest of the weekend, although Sunday will no doubt be very heavy thanks to the presence of Chavito (did we say we love him? We love him). Bike parking is easy and free in the Corferias carparks, just rock up and follow the instructions from the attendants. Access is by the Esperanza entry point, not the Arco entrance.
BiciGo run until November 11, $13,000 adults; $8,000 kids (to 12) 10am-8pm