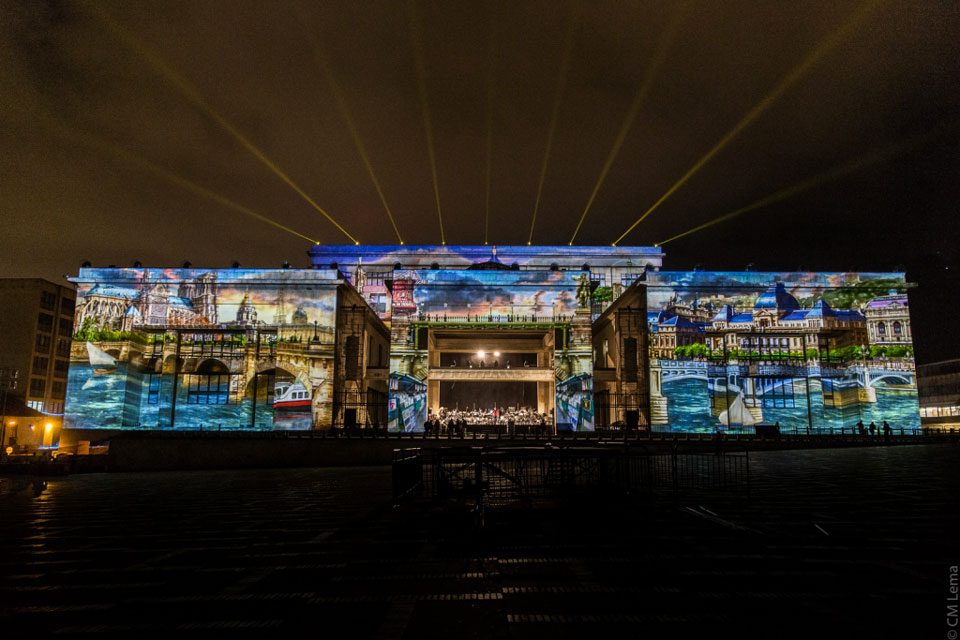 December saw a spectacular inauguration to the year of France Colombia, with a light show that paid tribute to Lyon's famous 'Fête des Lumières.' The Plaza de Bolívar was alight with outstanding projections of key moments in the country's history as well as audio-visuals that highlighted the best of modern-day Colombia.
---
The impressive animations marked the beginning of France Colombia 2017, the first of over 400 events that will take place in the two countries throughout the year. These events are aimed at building and strengthening cultural, commercial, sporting and educational relations.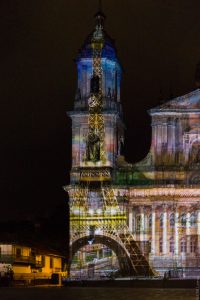 You can expect to see the tricolours of the French flag unfurled at almost all the major events in the country: This month there is a definite French flavour to Cartagena's Hay Festival and the Festival Internacional de Música. Later in the year they will be the guest of honour at the city's International Film Festival as well as Medellín's fashion fair, Colombiamoda and Filbo, the Bogotá Book Fair where France will have a grand pavilion.
In Barranquilla, there will be an exhibition celebrating the works of Gabriel García Márquez and influential Martinican author Édouard Glissant at the Museo del Caribe.
Similarly, Colombia will be putting its best foot forward in France by participating in events that showcase the best of the country – theatre, dance, literature, fashion, gastronomy, sports, cinematography, academia, tourism and business.
The agreement was signed back in January 2015 when President Juan Manuel Santos and his French counterpart François Hollande agreed that the two countries would join together for the so-called 'Temporadas Cruzadas' this year. It is a project that the French government has implemented with different countries for over 30 years, but this will be the first time it has been held in a Spanish-speaking nation and after Brazil, the second time in a Latin American country.
A press conference at the Teatro Colón to launch the event attracted a host of dignitaries including the French ambassador, Jean-Marc Laforêt, and the Colombian Minister of Culture, Mariana Garcés Córdoba, and the commissioners from both sides, Anne Louyot and Fabián Sanabria, who will be responsible for making the year a success.
"It is an invaluable opportunity for this country, we also want to strengthen the cultural, economic and social ties that have inspired this nation in different aspects, so we will make the French know more about this great nation," said Laforêt.
The Alliance Française are key to the success of France Colombia 2017, and they have various programmes in place to ensure the success of the initiative.
Marie Grangeon-Mazat, director general of the Alliance Française, said that their organisation had a heavy responsibility during the event, and was keen to promote the French language at a time when over 200 French companies are based in Colombia, offering strong opportunities for employment.
At a cultural level there will be all kinds of possibilities for co-creation between French and Colombian artists across all genres. For example there will be several artistic residencies in both countries in a range of disciplines ranging from urban art to music, dance and comics.
"We have facilities at each headquarters of the Alliance, but the concept for this year is to get outside our walls and share with the city. We will work hand in hand with Idartes and the Teatro Mayor Julio Mario Santo Domingo, who are great partners of this event. We will also participate in interventions in spaces in the capital with the help of graffiti artists who will come to exhibit their art," explained Grangeon-Mazat.
She added, "For us it is a beautiful moment that allows us to celebrate the friendship between both countries. This is a mission that we have been working towards for more than 70 years."
In Bogotá, the program will run until June of this year before being moved to France to ensure that the exchange works both ways. With over 150 projects planned in numerous cities, it will be a great opportunity for the French to learn about Colombian culture.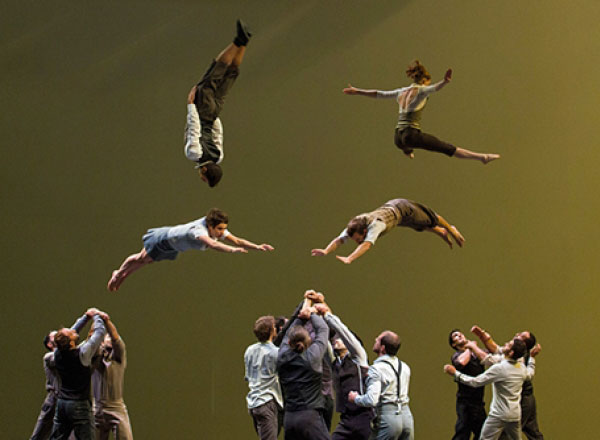 France Colombia 2017: Key events in Bogotá
French season at the Teatro Mayor Julio Mario Santo Domingo
January 26 – July 14
There will be acrobats, ballet, theatre and orchestral productions as France's performing arts take centre stage.
Teatro Mayor Julio Mario Santo Domingo
Avenida Calle 170 # 67-51
French season at the Biblioteca Luis Ángel Arango
February 19 – June 11
Oboeist Céline Moinet, harpsichordist Jean Rondeau, the Macha Gharibian jazz ensemble are just a few of the French artists who will be playing in the Banco de la República's 2017 season.
Biblioteca Luis Ángel Arango
Calle 11 # 4-14
ANATO: Bogotá's tourism fair
March 1 – 3
France will play a leading role in this year's tourism fair, the biggest annual industry gathering in the country.
Corferias
Carrera 37 # 24-67
French Language Summit
March 23 – April 25
If you are interested in learning French, don't miss the chance to participate in the range of activities available – there are courses and lectures available on digital education, French career opportunities and educational and linguistic policies as a development factor.
Pontificia Universidad Javeriana
Carrera 7 # 40-62
French exchanges!
April 1 – 2
This is the first time that an event dedicated to publicising the possibilities and scholarships on offer at French universities has come to Colombia by showcasing the country's areas of excellence. To date there are 3,724 Colombian students in France, and the event organisers hope that this number will increase.
Liceo francés Louis Pasteur
Calle 87 # 7-77
Exhibition: One building, how many lives?
April 1 – July 14
This exhibition shows 24 projects carried out by French architects that reflect on ideas of urban renewal, reuse and recycling.
Universidad Jorge Tadeo Lozano
Carrera 4 # 22-61
Exhibition: And behold the light
April 7 – July 26
Works by 18 modern artists including Philippe Parreno, Pierre Huygue, Dominique Gonzalez-Foerster and Véronique Journard address the question of image and the way that things appear and disappear.
Museo de Arte del Banco de la República 
Calle 11 # 4-21
Filbo
April 25 – May 8
France will be this year's guest of honour at the country's largest annual book fair. Their pavilion will be dedicated to French literature and collaborations between artists from both countries, with a special emphasis on children's literature and comics.
Corferias
Carrera 37 #24-67
Building a country
April 26 – 27
This initiative, organised by the French Embassy, is particularly focused on CSR (corporate social responsibility), and seeks to develop specific projects to deal with challenges such as education, healthcare and social inclusion .
Cámara de Comercio de Bogotá Chapinero
Calle 67 # 8-32
Francia Música
June 10 – 24
Three artists will bring the French music scene to life right here in Colombia. The visiting musicians will perform world music, reggae, electro, house and song during concerts and workshops in various cities and towns around the country.
Bogotá, Pereira, Medellín, San Andrés y Providencia
Venues TBA
Atlántico Estéreo
June 15 – 18
Over the past 15 years, Lyon's popular 'sound nights' have evolved into a popular festival with electronic music focusing on the artists and aesthetics of the future. In June the event will be given an Atlantic twist with four club nights and audio-visual conferences. Expect electronic and psychedelic cumbia, tropical house and techno.
Bogotá, Medellín and Manizales
Venues TBA
Some dates and venues may be subject to change. Please check www.colombiafrancia2017.com for more events and the latest information.
---