In our newest column we will take a look at some of the great places for nights out that the city has to offer, from vegetarian restaurants and art galleries to theatres, fast food joints and salsa venues
---
This time, María Alejandra shares some of her favourite nights out, whether you're looking for traditional Colombian vibes, an all-night party or a touch of live music.
Vallenato mood
If you feel like knocking back some guaritos and singing from the depths of your soul about someone breaking your heart, a dose of vallenato is just what you need! The beats of the Caribbean, along with the inevitable touch of romanticism, can be found in a number of spots around the city. The most well known is Matildelina, in the Zona T (Calle 81 #11-34), which is a little pricey but constantly draws the biggest live acts, while offering traditional Colombian picadas. Also in the same area is El Rincón de Rafael Ricardo on Calle 85 #14-55. In Galerias, Villanueva Cuna de Acordeones (Carrera 27 #52-66) is a good bet for all your vallenato needs.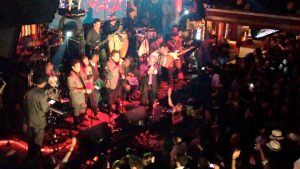 Cocktail night
If your job is not what you'd hoped for and your boss is just a nightmare, nothing beats unwinding over a cheeky gin and tonic. Even if you love your job – and your boss – nothing beats a cheeky gin and tonic. The best place to find one is Apache, with great views of the city from the terrace of the Click Clack hotel (Carrera 11 #93-77) or the B.O.G Hotel (Carrera 11 #86-74). If you need something stronger, visit Pravda in the Zona T (Carrera 12a #83-10) for the best Martinis in the area. With locations in Usaquen (Calle 119b #6a-07) and the Zona Rosa (Carrera 13 #83-83), Yumi Yumi offers fresh and allegedly healthy cocktails and sandwiches.
Feel the techno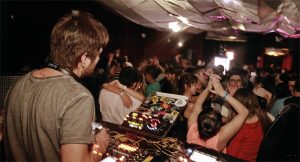 Got the energy and the attitude to dance 'til sunrise? Looking for those nights out charged with electronic beats? Try Octava (Carrera 8 #63–41) in Chapinero or the slightly pretentious, but beautiful-people-filled, El Coq (Calle 84bis #14-02). With its monumental sound system and regular nights featuring some top international DJs, Billares Londres (Carrera 7 #21-94), located in the centre, is a great option. However, if you want to see the sun come up, try Baum (Calle 33 #6-24), which keeps its doors open until 8am or Radio Berlin (Carrera 6 #26-57), one of the city's other all-night venues that offers a small, sweaty underground space with probably the best electronic music in the city – for those insane nights out.
De Todito
To consider yourself truly Latino you have to show off your best moves on the dance floor, from merengue to reggaeton, including a bit of champeta and salsa too. For a bit of everything, the city's institution Andres Carne de Res (one in Zona T and the original one in Chia) offers a good, if rather overpriced, option, while Gaira (Carrera 13 #96-11), Carlos Vives' restaurant/bar serves up delicious food and a variety of South American beats. El Titico (Calle 64 #13-35) is a good spot for a bit of salsa, while those who might be looking for reggaeton should head to the heights of El Fabuloso (Calle 85 #14-05, piso 7).
Live Music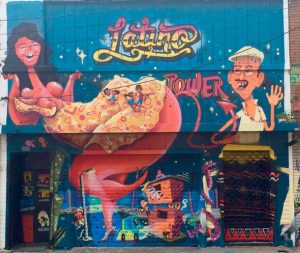 There's plenty of live music running through the city, so keep your finger on the pulse (and be sure to check out our Listings!) to find the best in jazz, rock, Colombian music and everything in between. El Sitio (Carrera 11a #93b-12) is a good place for a nice meal, with a variety of bands every night. However, if your thing is jazz music, head straight to Cuban Jazz Café (Carrera 7 #12a-36). For all you 80s children looking for some classic rock, Smoking Molly (Calle 29bis #5-74) has a great atmosphere and plenty of classic tunes. Latino Power (Calle 58 #13-88) offers great music in an unpretentious and cheap venue, as does Matik Matik (Carrera 11 #67-20), while Casa 9-69 (Carrera 9 #69-07) has great food and regular music, mainly showcasing the best in local talent.
---
By María Alejandra Jaramillo