Who doesn't love pizza? There's something for everyone and you can't really go wrong with a quality slice. The good news is that Bogota has plenty of choice when it comes to our favourite Italian delicacy, the only hard part is choosing from the multitude of restaurants available. Luckily, Laura Sharkey has put together a selection of her favourites to help make your decision easier.
$ – cheap as chips
$$ – value
$$$ – mid range
$$$$ – pricey
Best for a date – Julia
Where? Zona T, Zona Rosa and Usaquen
My pick: Coppa Rugula – cured pork, rocket, mozzarella and tomato
Price range? $$$
What began in a tiny corridor space in the Zona G has now expanded to three sites throughout the city. Yet Julia has managed to retain its charm and is still the best place to get to know someone special over pizzas prepared in a wood fired oven. It is both cosy and laid back, with great food… you really can't go wrong with Julia.

Best value – Da Quei Matti
Where? Parque 93, Cedritos
My pick:  Da Quei Matti – meat lovers will really appreciate the house speciality
Price range? $$
Run by an Italian/Colombian duo, not only is Da Quei home to some of the crispiest, tastiest pizzas in town, but they are great value and always exceptionally fresh. Grab a group of friends, and head over for one of their extra-large pizzas and wash it down with one of the huge selection of artisanal beers.
To beat the mid-week blues – Pizzas del Carajo
Where? Various
My pick:  Española – Mozzarella, pepperoni, Spanish chorizo, jamon serrano
Price range? $$
When coming home from work on a Wednesday just feels like too much, it's a good time to order some of Carajo's finest. The artisanal pizzas are good value, and perfect for an evening of chatting away and sharing a couple of slices. The chefs are also accommodating (especially to the fussy among us) and will go out of their way to make sure your slice is just right.
Hangover takeaway – FX
Where? Various
My pick: Primavera – Rocket and tomato
Price range? $$
Huge portions, plenty of toppings and delivery straight to your door. What more could you ask for? Not one to be attempted alone, it will cure any heady reminders of the previous night's fun/shame.
Splurge – Café Amarti
Where? Calle 119 #6-24
My pick: Pizza Tirolese – Prosciutto, mushrooms, salsa napolitana
Price range? $$$$
One of the best spots in town, Amarti doesn't do anything by halves – great location, great pizzas and a great selection. Try and head onto the restaurant's terrace to spend an afternoon soaking up some Bogota rays and chowing down on some of the best pizza in town. The Rugula and Prosciutto pizza also comes highly recommended.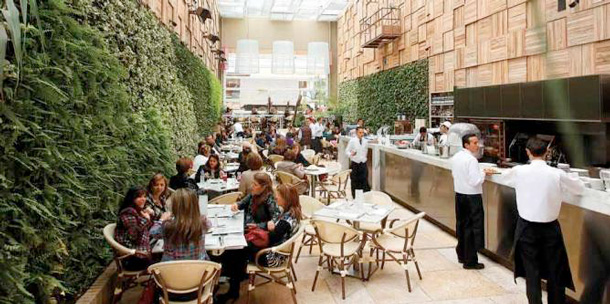 For big appetites – Bobs
Where? Various
My pick: Texas – Mozzarella, mince meat, bacon, sweetcorn and BBQ sauce
Price range? $$$
Bobs is a Bogota institution. Offering a huge menu with some interesting choices (carbonara pizza?), the delicious grub never fails to impress. Tasty and substantial, with an incredible range of toppings – we can guarantee you will not be able to finish the entire thing!
(Disclaimer: we cannot guarantee that you will not be able to finish the entire thing.)
---