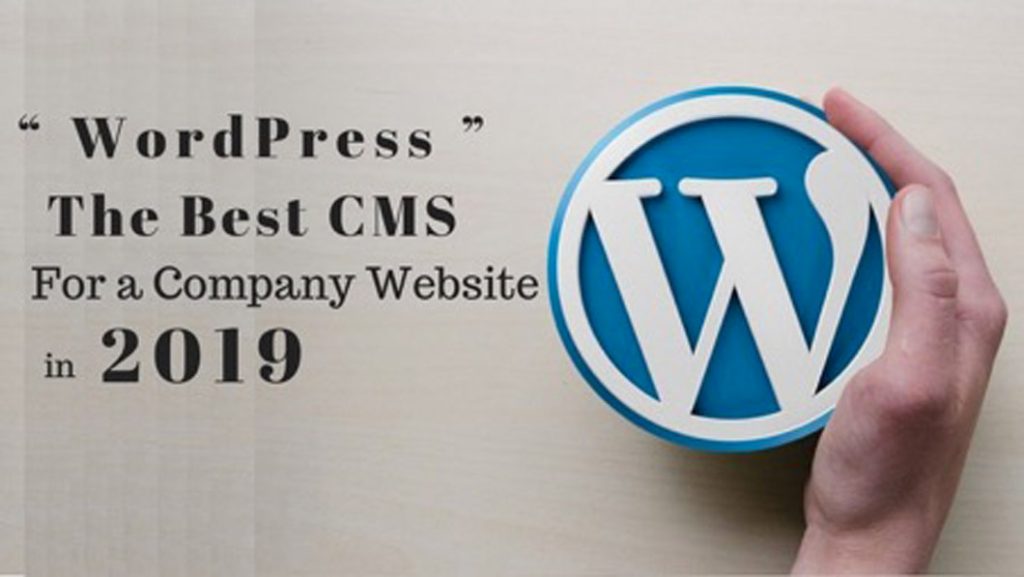 Sponsored post
WordPress is a great platform for your business website! The content management system is increasingly becoming popular with business and personal brands because it is free to set up and use, as well as offering a great variety of options that will help make your site secure. It is also popular because it provides a variety of customization options that will help you build your site exactly how you want it to be.
With over a third of the websites on the internet already using this CMS, your business could be losing a competitive edge by not being on the platform. Here are a few reasons why you should consider setting up a WordPress website for your business.
It is scalable
Whether you are thinking about setting up a personal or business blog, a research platform, a forum, a social media or an ecommerce website, WordPress could be the best CMS for you. It is compatible with a range of website types, and offers users the ability to customize the appearance and operation of their website to help them get their desired structure. WordPress themes and plugins are available for free, although a few may require premium subscription. They will help you customize your website to look and operate exactly how you want it to.
The large WordPress community
With over a third of pages on the internet, WordPress is the largest site builder available. This has an advantage in that there is lots of information on the internet to help you understand how to operate your site perfectly, as well as how to address any issues you may face. There are many dedicated forums and tutorials available on the internet, which will make the CMS even easier to understand, install and use. The community also includes developers, who come up with new tools and themes regularly. Aside from keeping your website looking fresh, you can hire WordPress developer to optimize your website and help improve user experience, which could increase your visibility.
It is mobile friendly
Up to 4 billion people are active on the internet every day. However, only about 2 in 5 can access the internet using a computer. 60% of these users will visit their preferred websites with a mobile phone or tablet. If your website is not mobile friendly, it could cost you a lot of potential clients. For brands based in areas with a larger mobile demographic, it could affect brand performance and growth.
WordPress optimized for mobile, with most of the themes able to adapt for a mobile interface. There are a few themes that are not adaptable, and you need to research into the options available before making your choice.
WordPress is versatile
Aside from different website types, you can also post a variety of content. It is compatible with text and articles. It is also compatible with audiovisual content, which has been shown to be 80% more likely to attract a user to your website. The versatility allows website owners to diversify content and create their brand profiles exactly as they intend, helping to grow their brand strategically.
WordPress includes a number of versatile formatting options as well, which allow for convenient use by your visitors. For instance, you can insert a comment box onto your website or prefer social media integration. Whichever one you choose will allow different types of engagement with your potential clients.
It is customizable
WordPress plugins, frameworks and themes allow you to customize your website's operations and appearance. You can customize your website to suit your industry or mirror the competition, or to meet your design specifications. These tools are available a ta premium and for free, but may also be accessed from a large number of third party providers. When choosing your theme or plugin of choice, you should be wary about your third party provider. Instead of installing them right away, research their authenticity through different WordPress forums and watchdog websites. You should also remember to regularly update all these aspects of your website as they are the most likely to be exploited by malicious attackers looking to gain access to your website.
It offers different levels of access
You do not have to worry about losing control of your website to any other person with access to your site. You also need not change your passwords constantly to protect your website from hostile takeover by people who may have gained access through friendly means. Wordpress has a tiered structure of administration, which enables different levels of control. If you do not trust any person who is delegated some role on your website, you can limit their nature of administrative access for security. By remaining as your website's sole super administrator, you will protect your brand from potential harm.
It is Free
The biggest advantage offered by Wordpress is its relatively reduced costs and freedom to choose every aspect of your site. For brands without any allocation towards creating an online presence and digital marketing, it could be free to operate. WordPress does not require any installation charges, and will work straight after your installation and configuration. There are different hosting options available, which may range from premium hosting services to free shared hosting. If you are looking to market your brand digitally without incurring any expenses, Wordpress could be the best option for you. You may be required to pay annual domain charges, which could be as low as $5. Even the themes and plugins available on the platform can be accessed for free. However, some premium themes and plugins may require some subscription which could include payments.
Final word
WordPress is a great platform for your brand. of the different CMS available, it offers the best variety in terms of customization options. It is also highly scalable, which makes it ideal for different types of websites. WordPress is easy to install and use, and will offer your brand unbeatable value. The high level of security for your business and its clients is also an attractive feature offered by the platform. It might be the best website builder for your site.