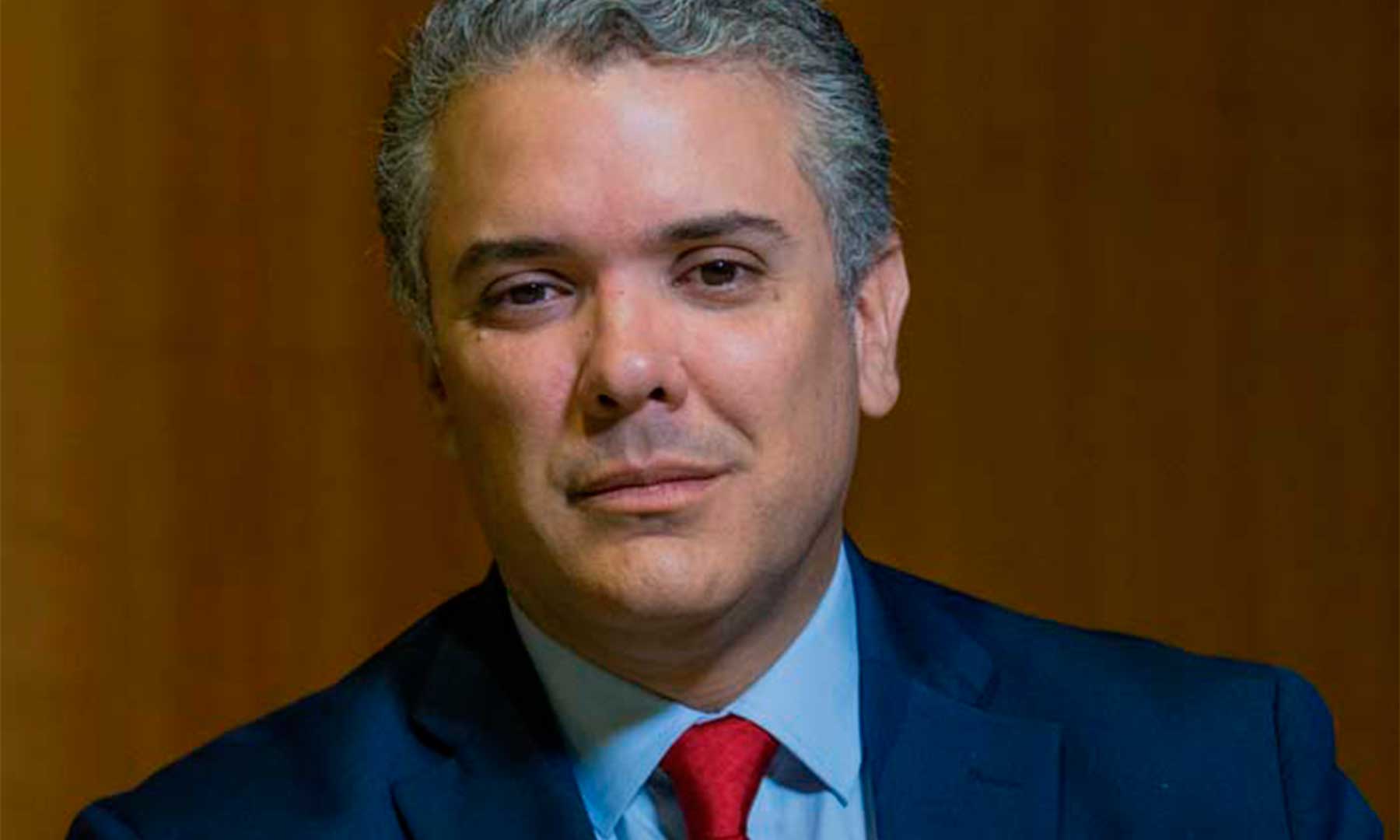 As Iván Duque, Colombia's youngest president since the start of the 20th century, takes the reigns of power from Juan Manuel Santos, we take a look at some of his backers.
---
The first thing to address is President Duque's most famous backer: Álvaro Uribe. Colombia's most popular senator is still highly influential and it's fair to say that Duque could only have won with his backing. However, he's entangled in all kinds of legal and political issues and there's a reasonable question mark over his future. So far, Duque has been extremely supportive of Uribe, but that could change if the Senator gets into further trouble. Given Duque's image as 'Uribe's puppet', the way that he deals with the former president will be one of the defining themes of Duque's government.
Despite Uribe's huge influence, he holds no cabinet post. Day-to-day business will be delegated to the various ministers working under Duque, especially in certain key positions.
Duque has assembled an interesting cabinet. It has a refreshingly high number of women for Latin America, a gay minister and even representation for minorities. Not what one might expect from the party of strict social conservatism. On the other hand, it's fair to say that there are question marks about a number of the members of the cabinet.
First to be named was Finance Minister Alberto Carrasquilla Barrera. He's a blast from the past, having served in the same role under Álvaro Uribe. At 59 years of age, he's very much a hook back to the last decade. He was pretty successful in his role in terms of growth, although there was widespread criticism of his initiatives to increase the age of pensioners, to promote prestación de servicio employment and to abolish taxes on multinationals leaving
Colombia.
He is, however, perhaps best remembered for his comments on the minimum wage. He said in 2008 that "the minimum wage in Colombia is a joke, ridiculously high, it should be reduced." Further to that, he was named in the Panama Papers as a client of disgraced corporate law firm, Mossack Fonseca.
Thou dost protest too much
Then there's the Defence Minister, Guillermo Botero. While he has been criticised in the past, the biggest issue right now surrounds his proposal to limit public protest after taking office. He's of the opinion that there are too many protests for trivial reasons, saying: "Protest should be ordered and truly represent the interests of all Colombians, not only a small group." That would seem to rule out action from many single-issue protesters, a measure that has drawn criticism from many, including the son of the outgoing president, Martín Santos, and Gustavo Petro.
Related: Iván Duque: Meet the President elect
Interior Minister Nancy Patricia Gutiérrez has a chequered past, to say the least. She's been investigated for links to paramilitaries and accused of using her position as leader of Congress in order to get information necessary to make a personal attack on rival senator Piedad Córdoba. The investigation for parapolitics was shelved four years ago, while the second investigation originally ended in a jail term but was then overturned because of procedural errors in the evidence against her.
Over in Culture, the new minister is both female and of AfroColombian ancestry. Nevertheless, Carmen Inés Vásquez Camacho's appointment has already brought grumbles of tokenism. "What does this woman know about ancestral and cultural practices? She's there just for her black face…" wrote one high-profile AfroColombian leader, Francía Marquéz, Goldman prize winner and environmental hero on social media.
In other inclusivity news, María Fernanda Suárez in Mining is a big promoter of gender equality. She's also not connected to any party, making her a surprise appointment. Iván Duque also named Ricardo Lozano as Minister for the Environment. He's openly gay, so it will be interesting to see how that will go down with certain influential anti-gay figures who backed Duque in the elections. There are some big names on the homophobia wagon: Alejandro Ordoñez, Viviane Morales and Álvaro "persona no heterosexual" Uribe among them.
---