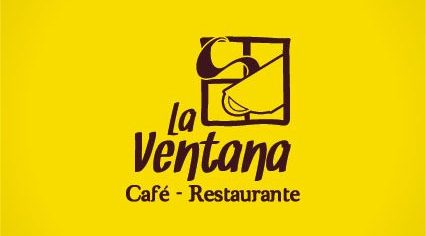 Step into the oasis of La Ventana amidst the bustle of Candelaria where a simple coffee could take you on a magical journey into mystical worlds.
---
Entering La Ventana is like entering an Aladdin's cave, filled with interesting and mystical objects and art from around the world.
Enrique Gonzalez, the charming owner of the café-restaurant, enthusiastically tells us that he's been collecting the artefacts for many years from all over the world. "Last year I went to Mexico and Europe", he explains, "next year it will be Thailand."
In some ways, Enrique doesn't need to go to Thailand – he's already captured a corner of the country in his café. The amazing colours and decorations are supported by gentle global music, creating an atmosphere that is entertaining without being invasive. There's plenty to look at and an enchanting sense of the fantastic, which will enhance your experience rather than overwhelming you.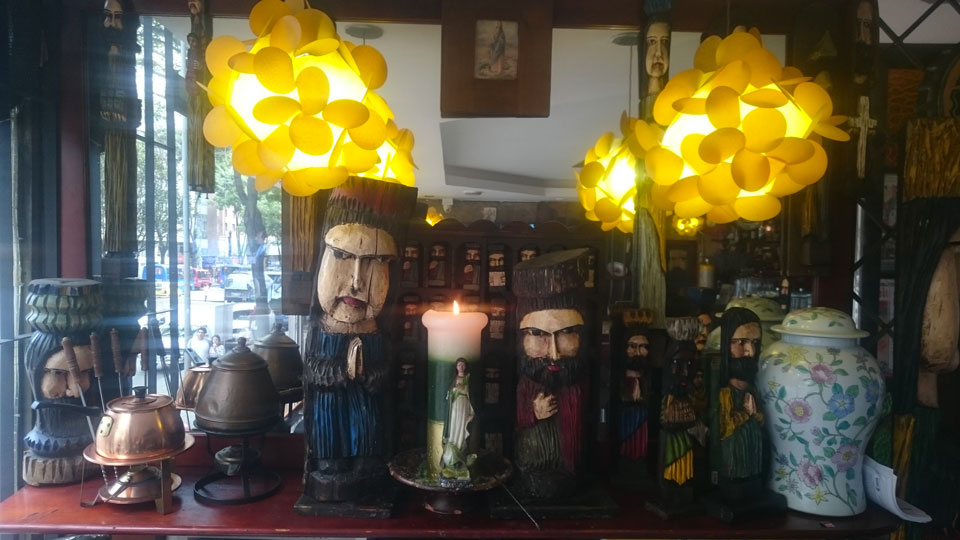 We work every day to create an environment for our guests that will be magical, combined with a gastronomic experience that will be unique.
The international and mystical influences aren't only reflected in the décor, they permeate the menu too. There are flavours from Argentina, Mexico, Italy, France and Turkey alongside Colombian classics.
Enrique proudly explains that top-notch food is core to La Ventana's philosophy. The experienced chef says, "Quality ingredients and careful preparation make a real difference to the final dish."
They have recently re-launched their menu, which is now much more extensive and combines good-sized portions, excellent food and a big dash of imagination.
In Enrique's words, "We work every day to create an environment for our guests that will be magical, combined with a gastronomic experience that will be unique."
While it is clear there is magic in the menu, it's also grounded in some real world values. They buy organic products where possible and source ingredients directly from local small businesses.
The new menu features several vegetarian options, with main courses such as a Hungarian goulash and baked salmon jostling for space alongside the more conventional burger, picadas and barbecued ribs. One of the salmon dishes is named after Yemaya, a goddess of the ocean who is said to wear a dress of seven skirts to represent the seven seas.
There are some fantastic salads as well, sprucing up the usual lettuce, tomato and avocado with mango, cheese or nuts and tasty dressings. The pasta dishes range from the quintessential carbonara to Pasta Malpelo with prawns, ginger and basil.
A sense of playfulness and fantasy pervades all of the dishes at La Ventana. Like the selection of fundidos mozzarella, baking our favourite cheese with all kinds of deliciousness.
For the traditionalists among you, there's an unadulterated option with tomato, basil and olive oil. If you're feeling more adventurous go for the salami or even the roast beef.
We didn't have space for dessert, which was a shame since the tempura bananas and Pasión Vainilla (with ice cream, coulis of maracuyá and caramelised oranges) looked particularly tempting.
Enrique tells us that they have regular clients who have been visiting since they opened 13 years ago – this eclectic Candelaria institution looks set to have them coming for many more.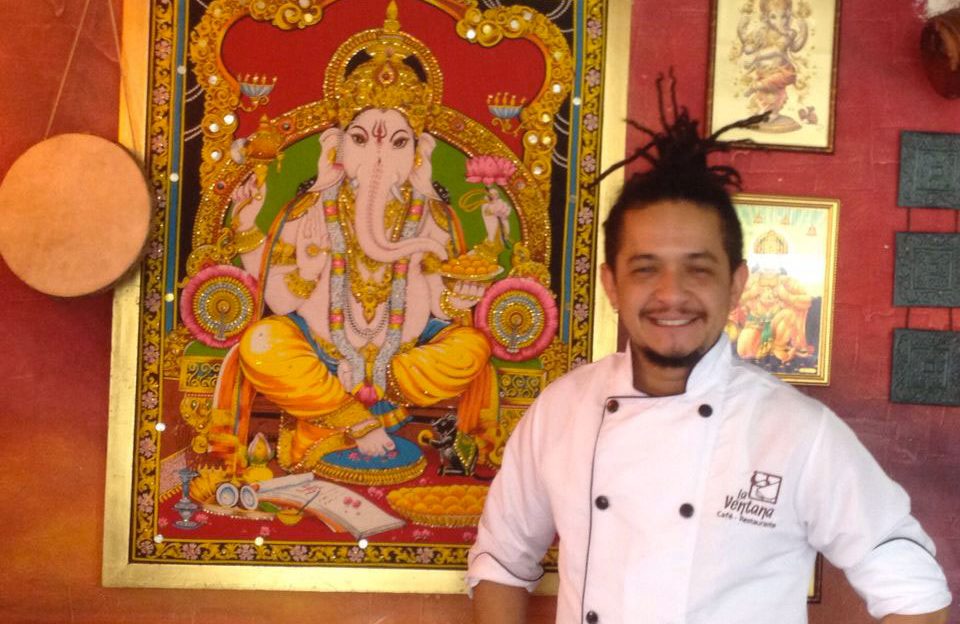 Opening hours:
Mon-Thu: 8:30am to midnight
Fri-Sat: noon to 2am
Sun: Only when Monday is a holiday
Prices:
Main dishes: around $20,000
Starters: around $10,000
Picadas: $38,000 for two
Desserts: around $10,000
---
Address: Calle 19 # 3A-15 Phone: +57 1 3418056
More information