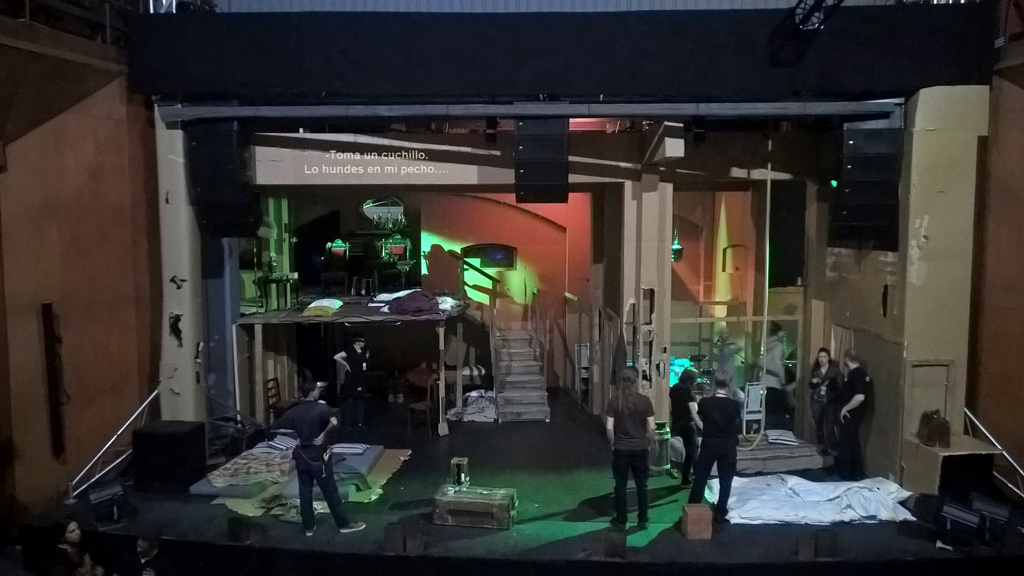 The Finnish National Theatre brings a moving representation of the classic by the five-time Nobel Prize nominee Maxim Gorky, Los bajos fondos (The lower depths). Written about lower classes in Russia during the early 1900, the play brings to life a representation of current cities, where the sensation of despair is appeased only by the company of others equally dispossessed but with different backgrounds.

Through carefully crafted characters that share the same living space, the play wonders about what is to be human. What is the value of a past filled with rich stories, when the present is so poor, and all seem condemned to have no future. This version of The Lower Depths incarnates the lives of these less fortunate people with poetry. Between bloom and light, silence and life singing, the characters interact to find their own destinies.
The wide diversity of characters allows the audience to relate to the situations, even though the first 15 minutes of play is acted in complete silence. A prostitute in love, a sarcastic swindler, a hopeless actor, a wise homeless person, they all conform a community that becomes an entire city. A city that grows in number, considering everyday there are more people deprived in the world.
The lower depths is a play that is well worth watching as the theatre festival draws to a close because it brings out the beauty in the ordinary. It leaves in the air a question about human nature that is easier to spot in real life well after the curtains have closed.
Los bajos fondos has Spanish subtitles and will have its last show on Saturday March 26 at 8:30 in Teatro Libre Chapinero. The cost goes from $30,000 to $70,000.
---