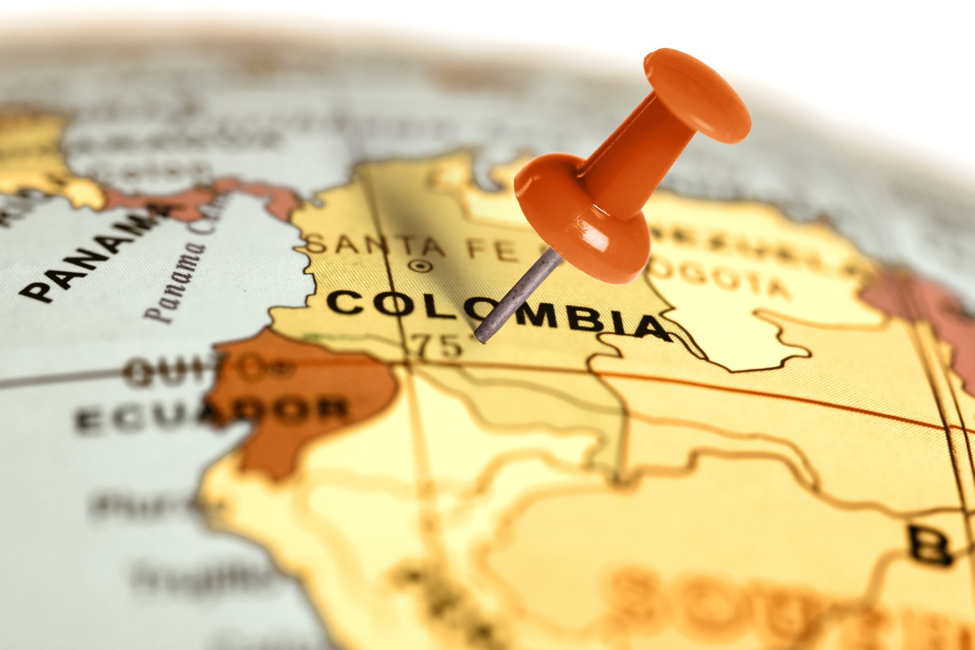 Possessing one of the grandest economies in South America, the country holds maximum potential from colombia exports and imports with return on investment.
---
In 2017, Colombia's international trade accounted for 34.9% of the national GDP. The country has experienced a five times increase in foreign trade over the last ten years. This, according to the Economy Complexity Index (ECI), makes Colombia's economy the 53rd most complex in the world.
This growth in international trade is partly due to the numerous trade relations with other countries. In 2012, Colombia entered a free trade with the United States which saw a significant boost in trade with North America.
In the same year, Colombia launched the Pacific Alliance along with Chile, Mexico, and Peru. The aim was to build trade relations between Latin America and emerging Asian markets.
Currently, Colombia's main trading partners include the United States, China, Germany, the Netherlands, and neighboring Mexico, Brazil, and Panama.
Despite all this, Colombia still has a negative trade balance. The country spends more on imports than it makes in exports.
In this article, we look at popular Colombian goods exchanging hands across international borders – the highest valued Colombia exports and imports.
Top Colombia Exports
Colombia is the 55th largest exporter in the world.
In 2018, Colombia exported goods worth $41.8 billion around the world. This was recorded as a 10.6% increase from the previous year. Most of the exports were sold in North America, followed by Latin America, Europe, Africa then Asia and Australia.
The following are the top ten commodities that Colombia exports.
1. Crude Petroleum and Coal Briquettes
This is by far the largest export commodity in Colombia. It constitutes about 57% of the total export value. Crude petroleum takes the larger share while coal and coke briquettes trail in second.
2. Coffee and Spices
Using data from 2018, Coffee and spices made up 5.6 % of the total exports. Learn more about new shifts in Colombia's coffee industry.
3. Gems and Precious Metals
Gold, gems, platinum, and other precious stones amounted to 3.9% of the total exports in 2018. The United States is the leading exporter of Colombian gold, taking in about 69% of the annual gold shipment.
4. Plastics
Most plastic exports are sold as raw materials to plastic manufacturers abroad. They made up about 3.7% of all exports made in 2018.
5. Live Trees and Cut Flowers
Cut roses are the primary flower export from Colombia. Live trees exports consist of exotic and native species of trees for various purposes. Together they make up 3.5% of the exports.
6. Fruits and Nuts
Colombia is a large exporter of tropical fruits, nuts, and grains. Exports of bananas, rice, cocoa beans, and oilseeds amount to about 2.5% of all exports.
7. Steel and Iron
Steel and iron exports constitute 1.6% of Colombia's exports. Most of the products are industrial grade material for manufacturing and construction industries.
8. Vehicles
Colombia makes a fair amount in vehicles exports. In 2018, Colombia sold $645.7 million worth of vehicles to foreign markets.
9. Waxes and Animal and Vegetable Oils
Colombia is home to a wide variety of palm trees. Palm oil, together with other plant and animal oils, accounted for 1.5% in the total value of imports in 2018.
10. Sugar and Confectionaries
Colombia is well known for its vast sugar plantations; sugar produce from this industrious sector contributed 1.2% to Colombia's exports last year.
Top Colombia Imports
The value of Colombia imports in 2018 was $ 51.2 billion in total. This was 11.2 % up compared to 2017. Both North America and Asian countries each supplied about a third of the total imports, followed by exporters in Europe, Latin America, and Africa.
Listed below are Colombia's top ten commodity imports.
1. Machinery and Computers
Imported machinery mostly comprise of farm machinery and industrial equipment. They made up 11.3% of imports along with computers and IT equipment. Most are imported from Asia, the United States, and Europe.
2. Other Electronics
Other electronics (household appliances and gadgets, apart from computers) are tied with the most imported goods at 11.3 % in 2018.
3. Automobiles
Colombia is home to one of the largest automotive markets in South America. In 2018, Colombia imported vehicles worth about $8.5 billion, an 8.5% fraction of the total value of imports. Most of the cars imported came from the U.S. and Asia. This sum includes spare parts.
4. Refine Fuel
In 2018, Colombia imported about $3.5 billion worth of fuel oil. Most of this was refined petroleum fuel. Although Colombia produces a significant amount of oil, it still needs to import some refined products, especially diesel.
Colombia also imports a fair amount of light crude oil to enhance domestic oil refinery and quality.
5. Plastic Products
Plastic products from foreign manufacturers contributed to Colombia's export budget by a fraction of 4.9%. The plastic imports were totaled at $2.5 billion in 2018.
6. Pharmaceuticals
Most of the $2.4 billion worth of pharmaceuticals imported into Colombia in 2018 came from Asia. India and China exported large shipments of pharmaceuticals products, from drugs to vaccines.
7. Organic Chemicals
4.5% of imports to Colombia in 2018 were in the form of organic chemicals. Most of the chemicals are used in industrial processes.
8. Iron and Steel
Compared to 2017, steel and iron imported shot up by 34.1% in 2018; this is indicative of a growing demand for raw material from the manufacturing and construction industries.
9. Cereals and Grains
The U.S. exports corn, wheat, soybeans, and barley to Colombia's food market. Other countries in Asia, Europe, and South America also sell their gain and cereals to Colombia. The value of cereals imported amounted to a significant $1.7 billion – 3.3% of the total sum.
10. Medical and Technical Instruments
They include medical apparatus and instruments, specialized instruments, and optics. They conclude the top ten list of Colombia imports at a value of $1.3 billion in 2018.
More About Colombia's Trade
Beginning in the 1990s, the government of Colombia decided to open up the nation's economic gateways by encouraging more international trade. This saw massive privatization of international trade investments and the lifting of several restrictions to favor foreign trade.
New trade alliances with strategic trading partners that have been ongoing throughout the last decade have drastically increased Colombia exports and import transactions.
The figures and prediction from international trade slightly change every year. However, the general progress in recent years seems to be favoring and boosting the growth of the business.
Check out our blog to learn more about the latest news and trends shaping the country's business environment.