The pandemic of 2020 created change for almost all commercial operations across the globe. Some went into decline, while others — particularly in Latin America, and more precisely in Colombia — went in the opposite direction.
According to 'The Latam Tech Report', in 2019 VC investment into healthtechs in Latin America totaled $16 million USD — following the pandemic, this amount had risen to $29.8 million, an increase of almost 80%.
Source Meridian, one of Medellin's leading international enterprises, announced this month that it would be training 30 of its leading employees in data engineering topics, in a boost to the healthtech industry in the region.
The initiative is one of the company's top priorities at the enterprise, which has become of the largest employers in the city, and which recently was host to its first Data Engineering Training program.
Said Claudia Obando, one of Source Meridian's Data Engineering students, "Obtaining information about these concepts, methodologies and their pros and cons significantly speeds up decision-making and the implementation of more effective business strategies by our teams."
"Applying best practices, as we learned in the training, encourages a stronger contribution from all functions in each project."
Added Armando Banguera, one of the developers residing in Cali who traveled to Medellin to join the training, "This course has significantly piqued my interest in Big Data and our projects in this field."
"Furthermore, the opportunity for this training to be conducted in person is a commendable effort by the company, enabling more effective participation and a more precise learning process that will serve us well in advancing our careers."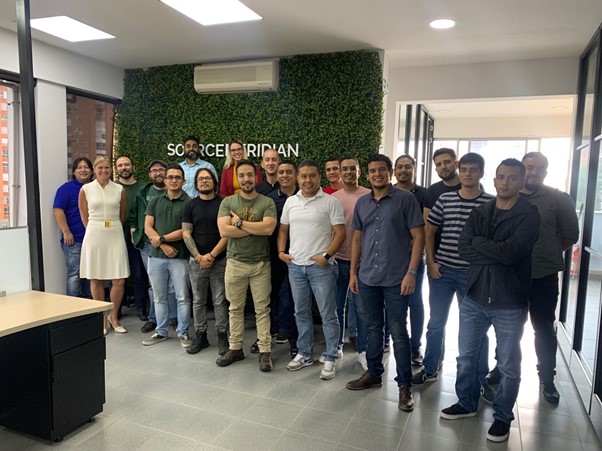 This article includes a client of an Espacio portfolio company