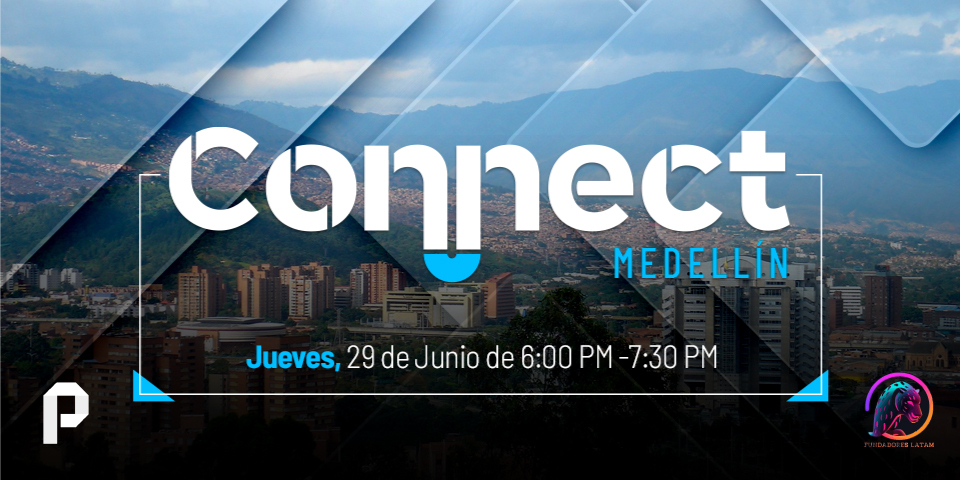 Startup founders from Medellín, Colombia's second largest city, will compete on June 29 from 6:00 pm — 7:30 pm in a pitch competition that brings together the city's startup community with leading members of the news media.
Connect: Medellín, hosted by international public relations firm Publicize, is a pitch competition in which startup founders pitch their ventures to a panel of judges from the country's leading news media.
Founders will receive valuable feedback from the Media Judges about their pitches and communications strategy, and editors and reporters will better get to know local innovators and the city's next generation of entrepreneurs.
Judges include reporters, editors and regular contributors from leading Colombian and international news outlets like El Tiempo, El Colombiano, Portafolio, Forbes, Blu Radio, Social Geek, The Bogotá Post, and more.
The event is FREE to the public and a Q&A session with the Media Judges will be held at the end of the event, so anyone in the audience can also gain important insights about media best practices for startups.
In order to attend, organizers are requesting that everyone RSVP via the Eventbrite page, and startups in Medellín interested in pitching their companies at the event can contact [email protected].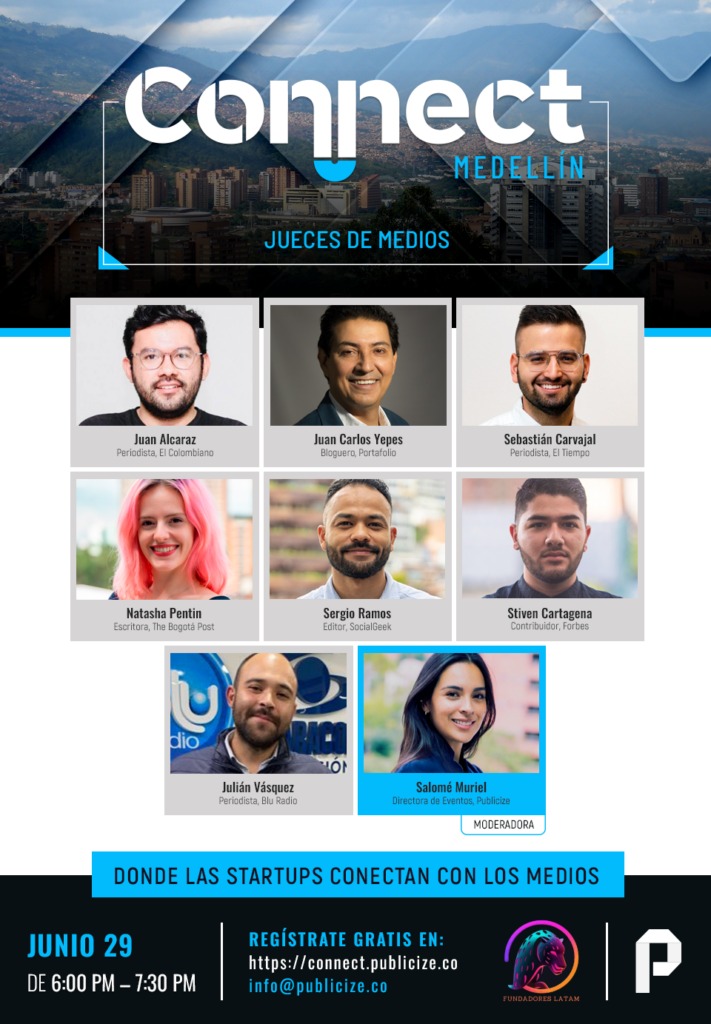 "We're excited to bring Connect back to Medellín," said Salome Muriel, the events manager at Publicize. "We've hosted a number of successful virtual Connect events this past year with reporters from large publications including Financial Times, Bloomberg, Business Insider, TechCrunch and many more, however, the atmosphere in the in-person events is always a degree more exciting!"
Muriel mentioned that the company is planning to host similar events this year in Santiago, Chile and Mexico City, Mexico, among other locations.
Starting in 2017 Publicize has hosted a number of in-person Connect events in cities such as Miami, Mexico City, Bogotá and Medellín.
The event gathers six to eight startups that range from pre-seed to Series A from the local community. Each startup will have approximately two minutes to present their ventures to the panel of Media Judges, who will provide feedback to each founder after the pitch.
Judges will score the startups based on criteria such as Problem/Impact, Originality/Media Appeal, and Business Model, and a winner will be announced at the end of the event.
Connect's mission, according to the organizers, is to bridge the gap between startups and the news media and help build connections between the two industries.
Medellín recently moved up 37 spots on the Global Startup Ecosystem Index to 168 overall, and Colombia jumped four spots from last year, overtaking Indonesia for the 40th best startup ecosystem globally.
Regionally, Colombia ranks third among South American countries. Recent changes, such as the Digital Nomad Visa, are said to have played a part in the rankings jump, according to StartupBlink, a startup ecosystem research firm.
Disclaimer: Publicize is a portfolio company of ESPACIO, which also owns The Bogotá Post.