Make sure you understand the new rules, even if you're a long term resident.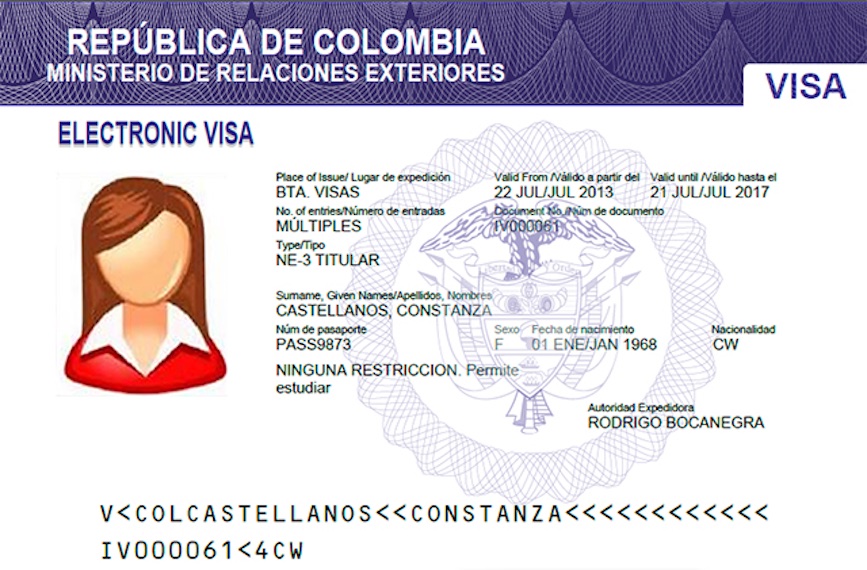 The visa process in Colombia has changed recently, making visas more stratified and providing a few more options, most notably for digital nomads. The initial teething problems, such as a shutdown period and some gremlins in the online system, are now mainly smoothed out.
Colombia still has three classes of visa: V, M, and R:
V (visitante) visas are for short term visitors to Colombia, including tourists from some countries
M (migrante) visas are for more long-term foreign people, often working towards residency
R (residente) visas are for long-term foreign residents in Colombia.
It's worth remembering that few people enter Colombia on a tourist visa but what's known as Permiso de Ingresar, which is visa-free entry. That's handled by Migración Colombia rather than the Cancillería (essentially the Foreign Ministry).
Alan Gongora of Langon Colombia, the leading Colombian visa support company, spoke to us at the end of last year to go through some of the key changes. He's sceptical that immigration policy is a high priority for the Petro government, saying "a lot of these rules are ad hoc and organic." He points out that "a lot of what they're trying to do all the time is professionalise the system. The more ways they have to check information, the more they're in a position to be more professional. For example, a lot of these applications now require a criminal check."
That's not unusual in many other countries, of course, and neither is health checking, especially post-pandemic. Alan thinks this is more interesting, as "a lot of retirees are coming to Colombia, so [the Cancillería] are more and more focused on both regular and mental health issues. More and more we're getting the question, 'If I'm a foreigner and not in the best health, will I be denied?' The next point is the greater focus on mental health. That's something we've been seeing over the last six months or so." He says it's a public policy issue, as there have been issues with migrants who have military backgrounds. "It'll be challenging to get a visa with serious health problems."
Read more: Dos and Don'ts for Colombian visa applications
Moving tides of Colombian visas
He's optimistic in the short term, saying that he suspects the bugs in the system will go away over the next six months or so. He explains that Colombia is still unsure as to where they are going long-term with immigration, but that investment isn't a priority. "I have a feeling," he says, "that early on they were trying to attract foreign investment and that was an enticement, but the market has matured enough that they don't need to incentivise people to get foreign direct investment."
He points out that there may be further changes due to inflation etc. "They're focused on travel. They see tourism as one of the growth industries but they're less focused on long term migrants. They've never seen themselves as a mecca for people coming and staying in Colombia, at least not traditionally." He says that among thousands of applications every year, they only fail with around ten, which is pretty consistent over the years. That said, he also warns that people who didn't fit into obvious categories before will have fear and fewer options as it professionalises. "If you don't fit into a category it's going to be really complicated," he said.
"The one I think most people are going to be interested in," says Alan, "is the focus on the Digital Nomad visa. Even though it's only one visa category, that's going to really change how migration happens in Colombia. It's up to two years, it's a V visa, which won't get you residency, but it's still a good way for someone to arrive and stay for a while." As a new visa, it's not clear how applications will work in practise, but Alan says it's pretty broad and many people will qualify for it. "Very quickly, it will be one of the most popular visas," he summarises.
Changes to investment visas, rentisa visa, and conjugal visas
Investment visas, on the other hand, were "one of two that were absolutely demoted. It's no longer a residency visa," he says. "The other is the rentista visa, which I call the trust fund babies visa. As long as you have some cash, you can stay and it was an M visa, could get you residency. No longer." He connects this to the de-emphasis on direct investment and possibly a political angle.
Conjugal visas have also changed. "Before you could get married, have a civil or religious ceremony and you could get a marriage visa. Or you could just get a unión libre, a common law marriage, and they were treated just the same. The first option is months of paperwork and notarising, the union libre you just need a passport. So the vast majority of marriage visas were unión libre. Not any more." Now, unión libre holders have to wait a year before applying for a marriage visa. It will still be an M visa, but it will only be a year long anyway. Full marriages remain the same as before.
Residency visas have seen some changes too, with some backdating. All residency visas, regardless of date of issue and including old permanent residency, are now considered to be contemporary R visas. That means holders must apply for a traspaso every five years, just as if they had been issued an R visa recently. There's a two-year window for old visa holders, so you have some breathing space. However, be careful not to get caught out. It might be wise to think about doing the traspaso in 2023 to get it out of the way. Of course, cédulas need to be updated accordingly as well.
If you need a new visa and want to get started on an application, you need to go to the Cancellería website and follow the instructions there. It's bilingual and relatively self-explanatory, but a few tips: set aside plenty of time, disable adblockers on your browser and make sure that your images are small-sized, using an online tool if necessary. If you have unusual circumstances or find the process tricky, talk to Langon Colombia or other visa experts for further advice. Alan's top recommendation for visa applications? "Patience," he jokes, "lots of patience. But also be very clear as to what you want to do in Colombia. The activity you want to do will determine your visa strategy."