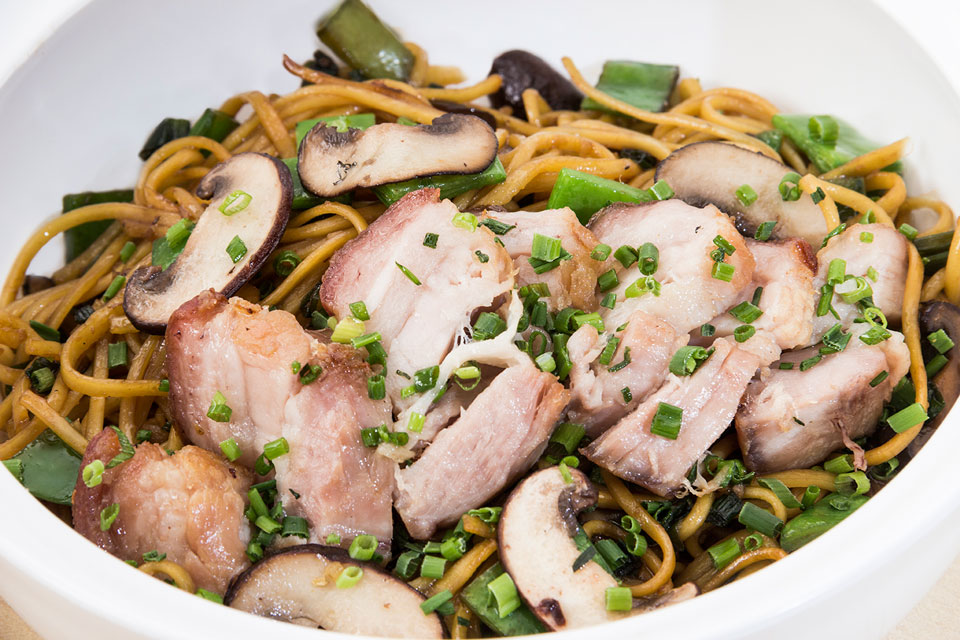 Bogotanos, in recent years, have been opening their taste buds to different flavours from around the world, with Asian cuisine being high on the list. However, most of the city's Asian restaurants are either upscale sit-down places or hole-in-the-wall "Chinese" joints that tend to specialise in arroz con pollo with some soy sauce splashed on top. What Bogotá generally lacks is inexpensive, casual Asian eateries with good, authentic food. This is where Sakia, a new Asian-inspired "fast-casual" restaurant on the edge of Zona G comes in.
Sakia is a restaurant that goes for small. The narrow but well-designed dining room is just big enough for a few diners and with only 14 items, the menu isn't big either. This works to their advantage though, as their young but experienced chef Francisco Gallón (who learned how to serve up Asian fare while working at nearby KONG) can focus on making a few excellent dishes, rather than a variety of mediocre ones. The smaller menu also allows for lower prices than standard Asian restaurants in Bogotá. Most plates range in price from $14,000 to $20,000, with a few platos pequeños priced below $10,000.
On my visit, not long after opening day, I started with a plate of steam-fried pork dumplings, something that's not easy to find in this city. They did not disappoint. However, I found they had a little too much meat stuffed into them, although this is something others may welcome.
After devouring my dumplings, I tried their shrimp pad thai and the pork ramen. Both plates were excellent. The ramen was perfectly cooked with a nice mix of meat, fresh vegetables, mushrooms and a boiled egg. The flavours were delicate and not over-salted, a common blunder in such dishes. A dash of their homemade hot sauce gave the dish an extra kick, which I found to be slightly lacking. The pad thai was even better, with delicious peanut overtones. The shrimp was cooked to perfection as were the noodles (although they were cut strangely short). The mix of spices, onion and garlic were enhanced with a squeeze of lime, served on the side.
Each plate was tastefully served on a wooden tray in minimalist white bowls. I was also informed that every meat dish can be prepared instead as vegetarian upon request.
Despite the decidedly high-end decor, the service was typical of a fast-food eatery, with orders taken at the counter. I was surprised to be given a vibrating pager that lets you know when your order is ready, but the place is small enough that it's not much of a hassle to get up and get your meal. The atmosphere just seemed slightly too classy compared to other places that would typically give them to you.
Anyone who is tired of the big chains' massive menus and high prices or the cheap take-out joints' lack of authenticity should find a pleasant middle-ground at Sakia. They're open daily from noon until 9.30pm, except Sundays when they close at 4pm. Delivery is available in the neighbourhood.
Calle 65 #3b-59
Food: 4/5
Service: 4/5
Atmosphere: 4.5/5
Value for money: 4/5
---