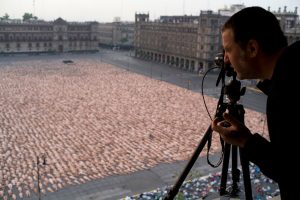 Naked Bogotá
American photographer Spencer Tunick, famed for his large-scale nude shoots, will photograph 10,000 naked people in Bogotá on June 5. Tunick has arranged around 90 nude installations around the world, including notable works in Barcelona, Cleveland, Vienna and São Paulo. The venue of the shoot will only be revealed to those who sign up (visit mambogota.com/tunick to participate) and Tunick is particularly keen on using Bogotá's dawn light for the photograph.
Beer beauty
Sofía Vergara's first night back in Colombia allegedly ended in an altercation, as one of the people accompanying her came to blows with an over-zealous fan in Cartagena's La Jugada bar. Vergara came to Colombia to film a commercial for Águila beer, in which she will dance champeta on Barú Island and supposedly in the Getsemaní neighbourhood. She had already hit out at claims that she had requested a private yacht and chef, tweeting "Why don't you stop publishing stupid things", before challenging those responsible to publish the email including her alleged demands.
Starry, starry night
An innovative and pioneering way to view art is set to come to Colombia, as the multisensory Van Gogh Alive exhibition visits Medellín, Bogotá and Cali this year. This immersive experience mixes technology with art, giving the visitors the chance to see hundreds of his drawings and paintings on large screens, with moving images on walls, pillars and even the floor. The exhibition, which has already visited 23 cities around the world, is set to a classical music score that aims to mirror the emotional turbulence of Van Gogh's life. The show will visit Medellín's Plaza Mayor before coming to the capital, where it will be on display at Cafam Floresta from July 26 to August 31. Tickets cost $38,000.
Bad acting
Colombian actor Andrés Parra – best known for his portrayal of Pablo Escobar in the series El Patrón del Mal – is set to play yet another controversial figure, ex-Venezuelan president Hugo Chávez, in a new show from Sony Pictures Television (SPT). El Comandante is set to become SPT's largest Spanish-language project to date, with BBC Mundo reporting that episodes are expected to total 60 hours. Filming is scheduled to begin this year, although no exact dates or locations have been confirmed.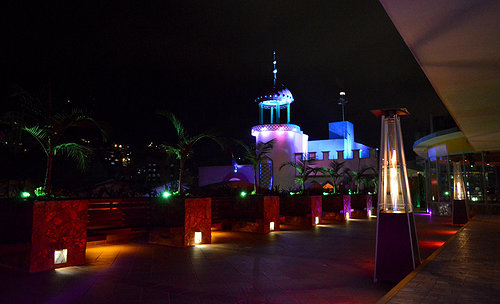 New addition
Theatron, South America's biggest gay club, has just got even bigger, with the addition of a new room, in keeping with its tradition of adding a section to celebrate each birthday. Lotus, an 800m2 space, includes a terrace with great views and will be the home of a regular Thursday party, Jueves Hot, with free entry for men and women. Theatron will host a big celebration for its 14th birthday on May 21.