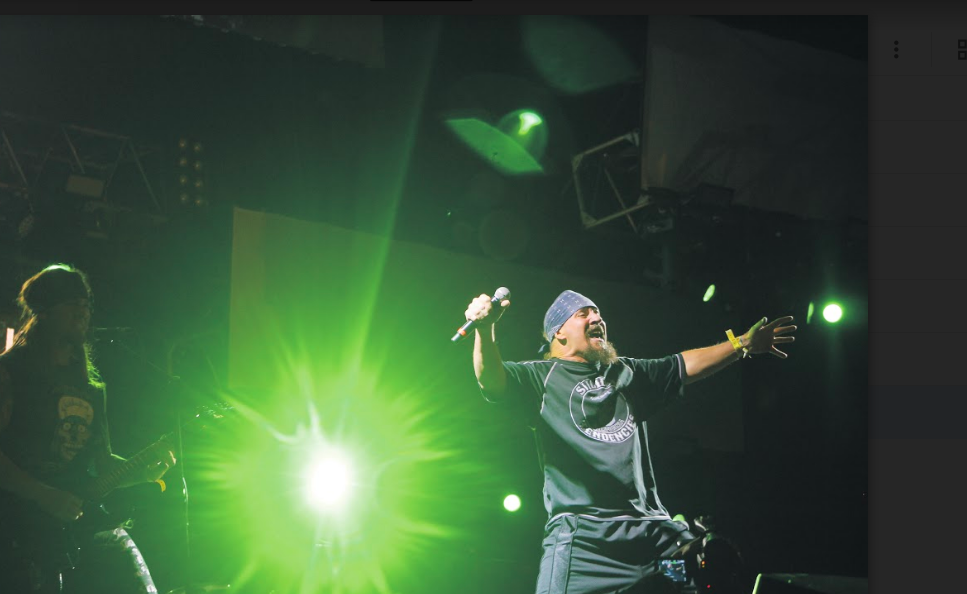 One of the biggest free festivals in Latin America will fill Parque Simón Bolívar with earth-shattering sounds.
---
Yet again, the heavy as hell extravaganza that is Rock al Parque rocks and rolls around to thrill and delight the hard rock hellhounds of Bogotá. It's a little later than usual, thanks to football and politics, but it's as heavy and hard-hitting as ever.
The lineup is a bit thin this year – a lucky 13 bands will play across all three stages combined on Saturday. The other days have more scheduled, but it's still a far cry from the usual masses of different bands on offer.
Saturday features a typically brutal selection of heavy metal hellraisers. No quarter will be spared here – this is proper hard heavy metal. This is what Bogotá – and RaP in particular – does so well. Topping the bill are heavy metal heavyweights Dark Tranquility and Dark Funeral. The two Swedish extreme metal kingpins have contrasting styles but are equally heavy. Dark Tranquility are the bigger name and musically more interesting, but both are solid performers that will shatter your eardrums.
Earlier in the day, paisa legends Masacre are celebrating three decades of extreme music. One of Colombia's pioneering death metal bands, they're really great, so go and watch. Suffocation are the big names on the second stage, along with Cattle Decapitation and Hypoxia as able support.
Suicide Silence is the 'big' name to play on Sunday evening – but they'll probably be overshadowed by Pussy Riot on the third stage. The Russian agit-punk-popsters are the biggest name by far, yet they've been shunted out to the sidelines. Supporting them are HMLTD from London, big on style and with a reputation for extreme stage sets. Whether they have the tunes to back that up is still open to debate. Interestingly, there's a Congolese band on Sunday too, continuing the RaP tradition of eclectic bookings.
Related: Rock al Parque 2017: "Acid Yesit are not wacky for the sake of it, but simply very different"
Monday sees long-running skate punkers Pennywise come to the capital to celebrate their 30th anniversary and their appropriately-titled new album Never Gonna Die. But still alive they are and to us they come. It's the alternative hippy day, and so the order of the day is ska in the shape of Tokyo Ska Paradise Orchestra and cleverly-named local lads Skampida. Also scattered about the bill are the cheerily-named Germans Kadavar and Brazil's homage to Golden Boot winner Gary, Liniker e os Caramelows.
It wouldn't be Rock al Parque if people didn't have something to complain about, and as is traditional, not everyone has been happy about the bands selected to play. It's also worth remembering that the festival is officially a booze-free event, but expect to see plenty of guaro smuggled past the police at the entrance.
Practicalities
The festival takes place from August 18 – 20.
To arrive at Rock al Parque, simply head to the entrance to Parque Simón Bolívar that is on Calle 63 near Carrera 60. There's a hell of a security check on the way in, so try to avoid taking anything that the police might consider a weapon – including belts.
Also, it's a dry festival, so no outside drinks to be taken in. You can buy Águila Cero once inside, or find an illegal seller knocking out aguardiente. Food is fairly cheap if not great quality, but there are plenty of street sellers outside once the festival is finished.
Toilets are plentiful and the festival is generally well-managed, but taxis will likely be a problem at the end. Extra buses do run, but 80,000 odd people coming out at once will tax any transport system.
---