PR startup Publicize will be in Bogotá this week to host their Publicize Connect startup event. As a way of bringing startups together, Publicize Connect will get local startups to pitch to media professionals this Wednesday February 27.
Six startups will be selected at the event in a competition that's "set to showcase some of Bogota's most promising tech up-and-comers", according to the organisers. This is the third installment of the event after having been in Mexico City and Medellín before.

Local startups and are invited to participate in the pitch competition and can write to Publicize at [email protected]. Following the pitch competition, there will be drinks on hand and the chance for startups to schmooze with media professionals.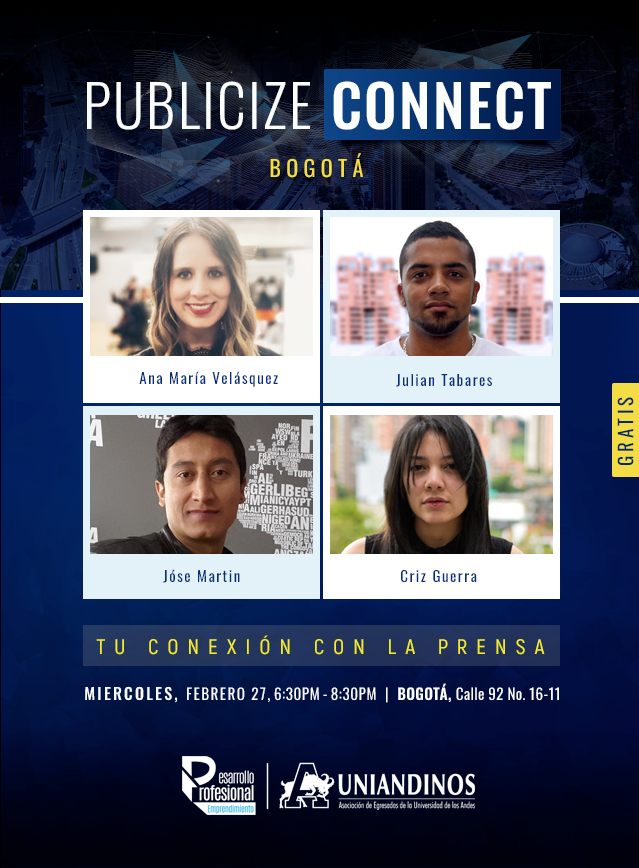 The Bogotá Post will be on hand as well to judge and a host of other journalists from high-profile media will be there to impart their wisdom on the startup that has the best potential. The media folks coming include:

Ana Maria Velasquez of El Tiempo
Julian Tabares of Entrepreneur en Español
Jóse Martin of Pulzo Social
Criz Guerra of Publicize
Gibran Mourbes of Al Poniente
Frances Jenner of Peru Reports

Publicize is part of the Espacio Media Incubator and the latter is the parent company of The Bogotá Post online. Full details of the event can be found here.