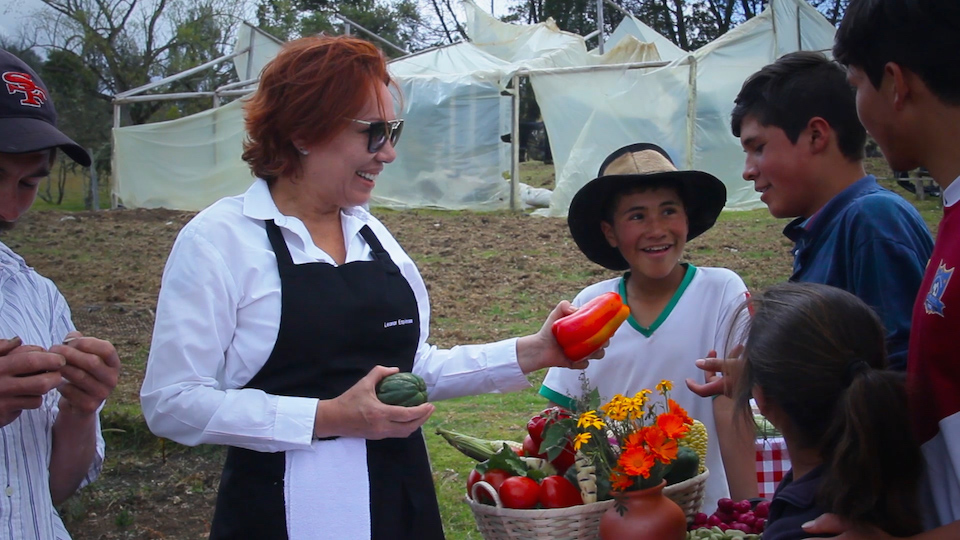 Leonor Espinosa, celebrity chef and visionary, tells us about the work of her foundation, FUNLEO, that uses gastronomy to generate much needed employment and tourism.
---
Food is at the heart of every society, every nation. It is the fuel that gets us to work every day, the glue holding together many of our social gatherings and, some would argue, the root of our national identity.
By extension, a nation's food reflects its fauna and its agriculture – so it almost goes without saying that, with its rich biodiversity, Colombia has some gastronomical gems hidden beneath those arepa mountains. And in recent years we've seen a flush of chefs eager to unearth, dust off and polish up those gems. All of this puts Colombia – with its abundance of native fruits, unique varieties of coffee and cocoa beans, and swathes of unusual potatoes – firmly on the gastronomic map.
I'm not sure if it would be fair to call Leonor Espinosa Colombia's answer to Jamie Oliver, since she isn't exactly a cheeky chappie and this charismatic woman has done so much more in real life than Jamie has done on TV. What she is, however, is nothing short of a dynamo. An acclaimed chef with a background in art and anthropology, she has devoted herself to rooting out the best of her country's cuisine.
The menu at her Bogotá restaurant, Leo Cocina y Cava, is inspired by gastronomic traditions throughout the country and has proved a hit with food critics and punters alike (see our review). Added to which, a bit like Jamie, her foundation FUNLEO connects food with social development. As she puts it, it's about "understanding gastronomy as an engine of development and social cohesion."
The foundation, like the restaurant, is run by Espinosa with her daughter Laura. The progressive chef – who describes her culinary style as "curious, meticulous and consecrated" – explains that it was born from their research into culinary traditions in different regions of the country, adding that her daughter Laura takes the executive direction of the project, managing social projects and always looking for new tools to strengthen the regional kitchens.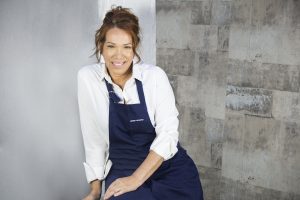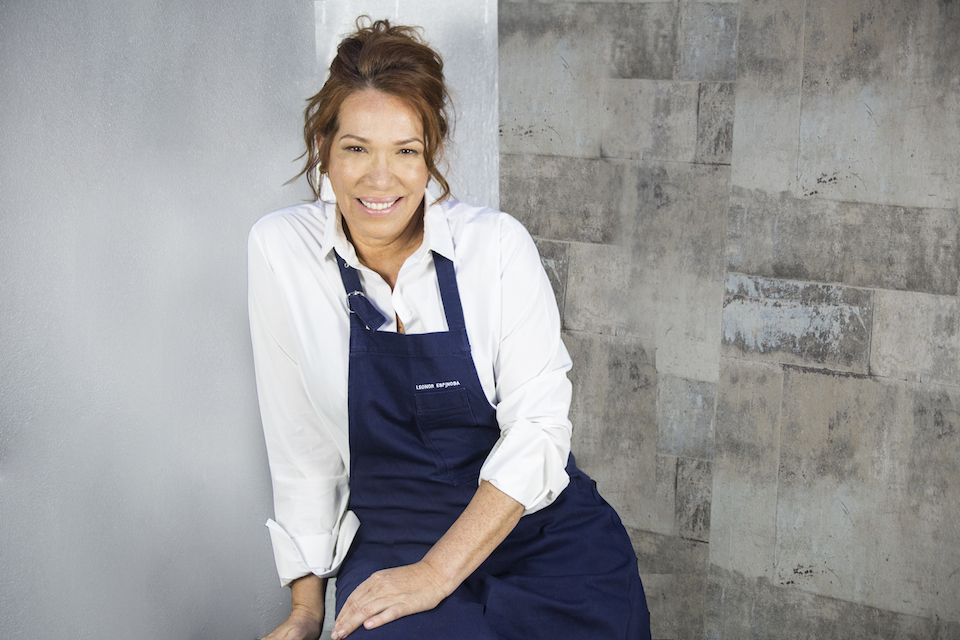 "I am one of the first cooks in the country who is committed to generating well-being through gastronomic processes, and have spent a decade working in a country with social and economic needs caused by violence and armed conflict," Espinosa told The Bogotá Post.
She explains, "FUNLEO is an organisation committed to the identification, demand and empowerment of the gastronomic traditions of Colombian cultures, based on their biological, cultural and intangible heritage."
FUNLEO recently won the Basque Culinary World Prize 2017, which comes with a prize of 100,000 euros from the Basque regional government.
The cash will go towards a number of projects, the biggest of which is the Centro Integral de Gastronomía Coquí, Chocó. "The main purpose of this project is to generate employment in the region and promote differential tourism (cultural and ecological) in the region," says Espinosa. She continues to explain that it also develops new income streams by developing new culinary products with added value.
The competition organisers in the Basque region expressed the hope that, "with this contribution we can contribute in a positive way to the community of Chocó, bringing people together in the process of recovery and appropriation of productive practices and use of local ingredients."
The money will also be used towards developing 'Pacific Seasoning', an initiative that FUNLEO has worked on with the Chiyangua Foundation, an association of women of African descent in the department of Cauca. It's "a preparation that brings together the cuisine of the Colombian Pacific coast, based on the herbs that make it up: Creole basil, Mexican coriander, pennyroyal, oregano, and coconut." It's also a key ingredient in building a social fabric and developing the local economy.
It might seem strange that the Basque region are giving this sizeable chunk of cash to a project in rural Colombia. A representative from the awards explained that the competition is part of a Basque government strategy to build collaboration across a cross-section of traditional sectors. Food – particularly gastronomy – represents 10.6% of the GDP in the Basque Country, which makes it an important sector of their economy.
"Our decision and commitment is to continue to have a positive impact on society – in this case through gastronomy," they said. "The aim is to ensure that values shared by Basque society, such as the culture of effort, commitment, capacity for improvement, vocation for transformation, equal opportunities for women and men, are associated with the image of Euskadi [the Basque word for their country] and become our business card internationally."
The cash will certainly be put to good use. In fact, if Espinosa has her way, then gastronomy will also start to represent a significant proportion of GDP in areas like Chocó as well.
In fact, FUNLEO has all the right ingredients to mix up a real sancocho of change.
---
A review on Leonor Espinosa's flagship restaurant: Leo Cocina y Cava