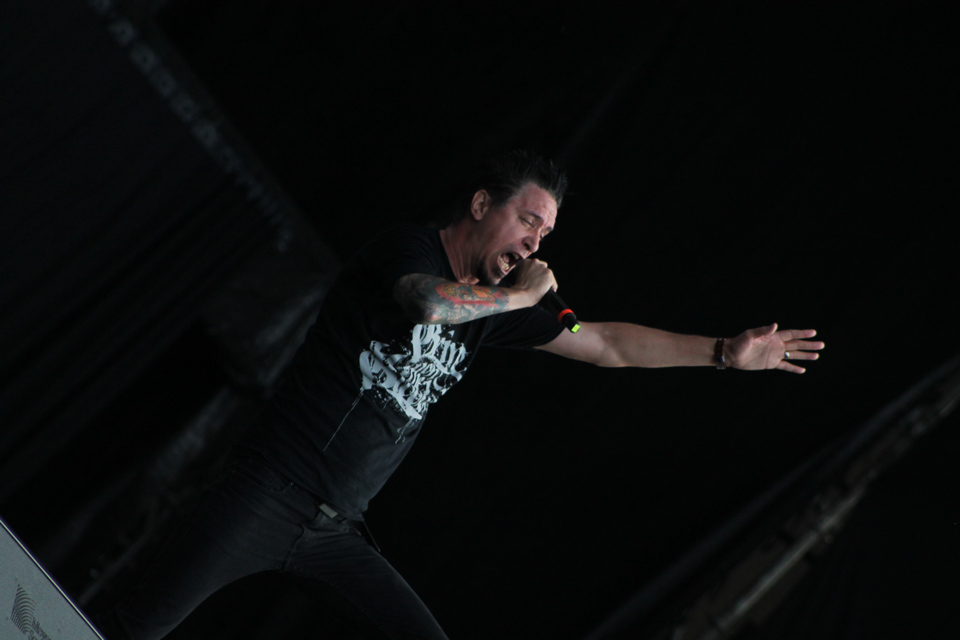 Day two of Rock al Parque, this massive celebration of all things metal sees Sick Of It All, Compadres Recerdos, Banda Conmocion, Cuentos de los Hermanos Grind and Napalm Death pounding the city with bone crushing bass.
---
The second day of Rock al Parque is shrouded in rain and pain. Rain as often in Bogotá, and pain because Sick Of It All have arrived on stage and they're ready to rip things up. Like a lot of bands who are celebrating enormous lengths of time being together, these guys have reached the 30 year mark.
Related: Saturday: Sepultura wind up the tension
Singer Lou Koller is quick to thank the audience, proclaiming, "This ain't no reunion, no farewell. We never went to college, never got proper jobs. That's all thanks to you." The crowd are collapsing into hysterics, the first moshpits and circlepits of the day are forming. During the "proper NYC breakdowns", Koller exhorts the crowd to tear each other to pieces, which they gladly do. A strong start to what is comfortably the worst day on paper.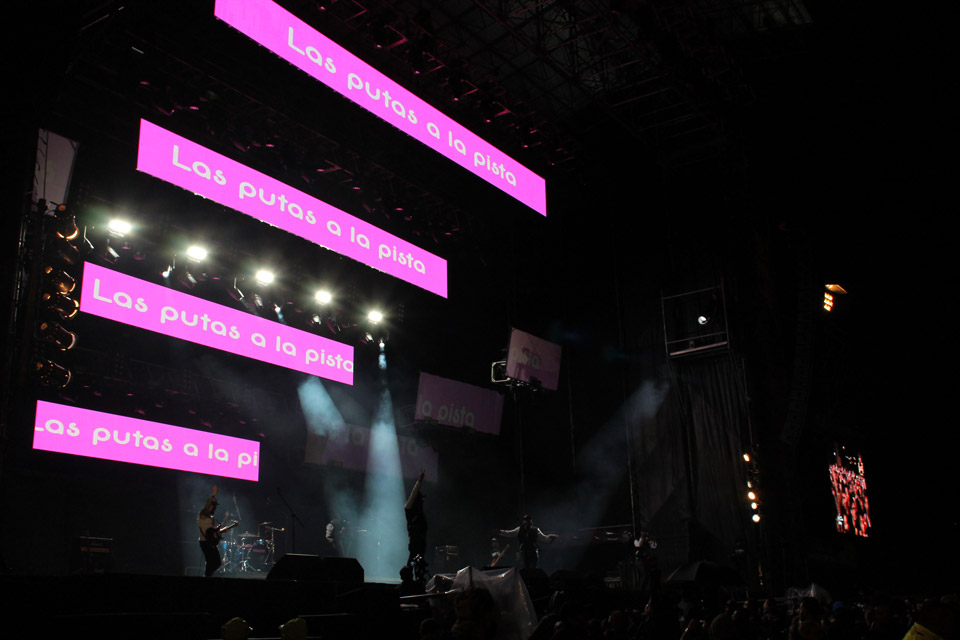 Following on the main stage are one of the most bizarre bands in Bogotá, Compadres Recerdos. They're hyped up as reggaeton-metaleros but much of the early set simply sounds like slightly shit versions of Cypress Hill. It's hard to gauge whether they're trying to be ironic or simply cynical. Bizarre cock-graphics back some songs, robot whores for others. Songs with titles like 'putas en pista' muddy the waters. Are these guys for real, are they simply trolling, or are they a reflection of the vacuity of so much modern culture?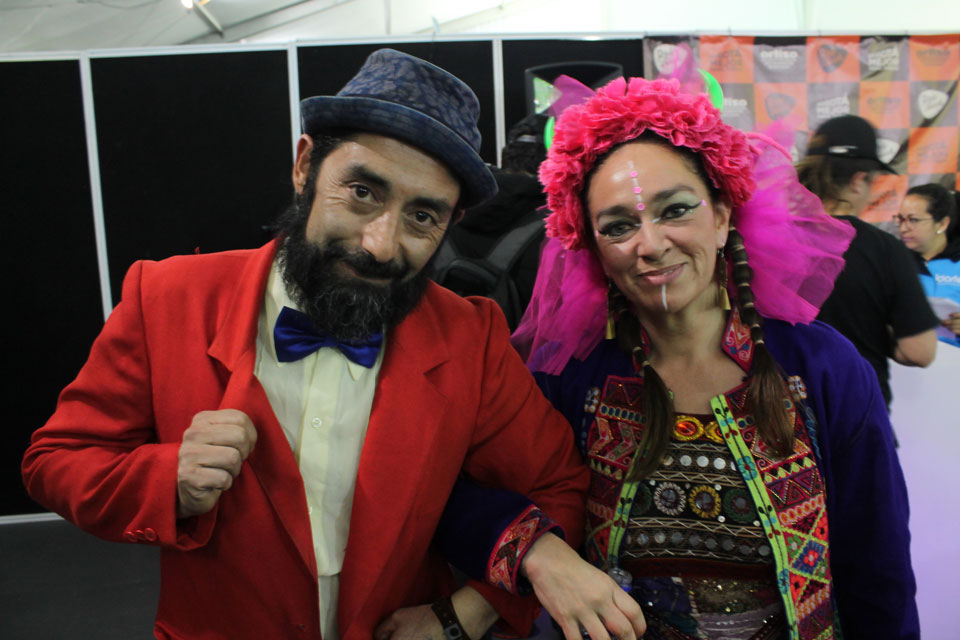 Over on the second stage, Banda Conmocion are the flipside. Equally bizarre, equally riotous, but with real elegance. Hailing from Chile, they are a fluid composition of various trumpeters, drummers, tubistas and so forth. Person after person comes to the front to perform, allaying the importance of the collective with touches of individual flair. The whole performance is reminiscent of a massive psycho-deliciosa fiesta. There's even a devil-Bez, although strangely sin maracas. Despite being from the more austere southern cone, this performance is more evocative of tropical lands than most of the local acts. A Glasto-perfect band, albeit requiring 30-odd visas.
Local titans Cuentos de los Hermanos Grind are the penultimate band on the main stage and seem perfectly fitted to it. Adorned in masks, like other Kennedy bands, they bring us back to the heavy with some hard grindcore. Between songs, singer Bizarrio alternately chastises the audience for "not paying $20,000 to see local bands," and cracks jokes about San Andrés, "sorry, no, Nicaragua". The music is a hellish (in the good way) concoction of goregrind. Guitars squeal and shriek high above the rumbling rocksteady bass. It sounds like having our legs cut open and our bones sanded down without an anaesthetic. Musically, they fill the concourse. In stage presence, Bizzario commands the 80,000 as though it were a tiny Bosa gig. But there's more. In the final 20 minutes, a dizzying array of guests come out. Musically, two bassists make little sense together, but festivals are not about making sense. Festivals are about power, presence and atmosphere, which these guys have in spades. Finally, posters are produced commemorating lost comrades and it's clear this is a celebration of all Bogotá Metal. Tis is what Rock al Parque is. They're perfect for a festival like this, capturing the essence of live music – best band of the day.

If los Hermanos Grind are one aspect of the perfect festival performance, Napalm Death are another. A Big Fucking Headliner, massive in their genre and influential beyond compare. We spoke pre-gig about how strange it is to have Napalm playing such a huge stage, but Barney assured us he wasn't worried. Despite having albums much older than most of the audience, they remain devastatingly brutal onstage. Shane Embury defies his bald patch and produces the fastest bass lines of the day and Barney Greenaway leads the line with piss and fire in his belly. He speaks in functional Spanish in an attempt to get the point across.
The band may have grown older but the world has got shitter and more unequal, so each song still rings true. Slum Landlord, Hierarchies and Smear Campaign remind us of the social crusading side of Napalm, wile a cover of Nazi Punks Fuck Off draws great applause. We're treated to Scum as well as a Siege cover. Towards the end though, Barney seems strangely aggressive. He rebukes the crowd after the Siege cover, "you need to go and listen to some music history", and again after You Suffer "You probably don't realise that was a song". Maybe jet lag, but when Adversarial / Copulating Snakes comes on, it's a rather dampened performance.
---