Once you've booked your flight to Iceland, the next step is to plan where you'll rest your head and relax each night after a long day of exploring. The good news is that there are dozens of hotels to choose from, so you're sure to find a few that meet your price range while also offering all of the amenities that you need.
Instead of wasting hours browsing the Internet and researching on your own, we've done the hard work for you. Keep reading to learn about 6 of the best Iceland hotels so that you can wake up refreshed and ready for the next day.
1. Icelandair Hotel Reykjavik Marina
Young travelers will fall in love with the Icelandair Hotel Reykjavik Marina, a hotel that offers funky and hip interior design that will awaken your senses. With light woods, nautical accents, and bright and cheerful colors, you won't regret staying at Icelandair Hotel Reykjavik Marina.
The hotel is located in the middle of an upscale harbor district and most rooms offer scenic views of the bay. During your stay be sure to check out the hotel's restaurant, Kaffislippur, and enjoy lunch. You'll also want to spend a couple of hours at the Reykjavik Museum of Photography.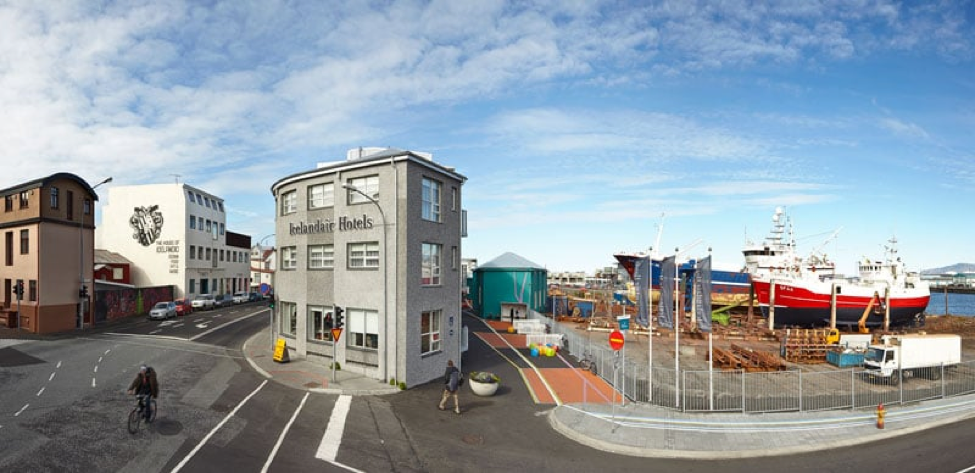 2. 101 Hotel
If boutique hotels are your forte, a hotel in Iceland to consider staying at is the 101 Hotel. The hotel is located in the heart of Reykjavík, which means you'll be walking distance from Reykjavík Pond, the National Cathedral, and the Harpa Concert Hall.
101 Hotel is decked out in minimalist design, to include glossy furnishings, local artwork, and modern lines that create a clean sleek look. The hotel lobby is the perfect place for sipping wine or you can head to the guest room that offers heated wooden floors and fireplaces.
If you're a style-conscious traveler, this is the hotel for you.
3. The Retreat at Blue Lagoon Iceland
Iceland is famous for the Blue Lagoon, so who could pass up on the opportunity to see this natural beauty while relaxing in a hotel room? If you've ever dreamed about seeing or swimming in the turquoise waters of Blue Lagoon. The Retreat at Blue Lagoon Iceland is the hotel for you. The hotel offers 62-rooms and is one of the newest hotels to open in the country.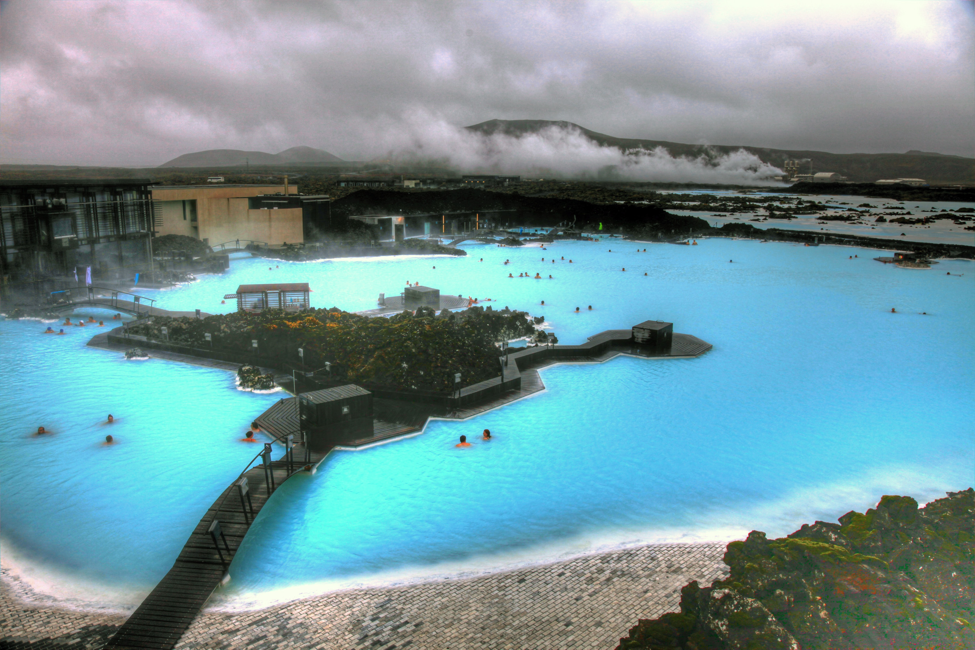 You'll be greeted by private balconies, floor-to-ceiling windows, and even a private swimming area in the lagoon. You can also enjoy traditional Icelandic dishes or a 4 hour spa visit for the ultimate relaxation.
4. Ion Adventure Hotel
For travelers looking for a unique hotel experience, the Ion Adventure Hotel is worth checking out. The hotel is located on the side of Mount Hengill in southwest Iceland and overlooks rolling hills and lava-coated fields. While the hotel is designed using minimalist architecture, to include glass and concrete, there are plenty of warm and cozy accents that make this place feel like home.
The Northern Lights bar that's designed with floor-to-ceiling windows is the best place to see the aurora borealis. Who could say no to sipping your favorite spirit and watching beautiful colors illuminate the sky?
5. Hotel Borg
Hotel Borg neighbors Iceland's Parliament along with the well-known Hallgrímskirkja church. Even though the hotel was built in 1930, it still exudes luxury. The hotel is designed with Art Deco architecture, to include vintage globes, mosaic wood flooring, and paintings that channel the Old World aesthetic. The hotels rooms are modern and extremely spacious.
The hotel is the perfect place to pamper yourself after a long day of glacier hiking. Be sure to check out the marine enzyme body conditioning treatment, which is said to be a great remedy for jet lag. For a seafood dinner you won't forget, be sure to enjoy a meal at the Borg restaurant.
6. Hilton Reykjavik Nordica
Hilton Reykjavik Nordica is the perfect hotel for families traveling to Iceland. Not only is the hotel in the prime location for visiting the country's largest swimming pool, the children's zoo, or the botanical garden, the rooms are spacious and offer all of the amenities that you'd expect. From docking stations to flat-screen TVs to free WiFi, this hotel offers everything you'd want for a family vacation.
While the kids have plenty of entertainment, the Hilton Reykjavik Nordica also offers fun and excitement for adult travelers. The hotel has a club floor with free drinks and snacks along with a lobby bar with half-price drinks during happy hour.
Conclusion
While vacations are all about exploring and soaking in local culture, your days away from home are much more enjoyable when you know you have a comfortable bed to sleep in at night. With these 6 hotel suggestions, you're sure to find a hotel in Iceland that will make your European vacation that much better.
---
This post was sponsored by Expedia.