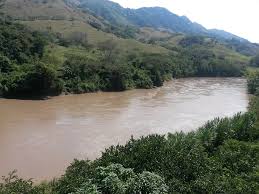 A social leader who was part of a program that aimed to take out illicit crops from rural communities was killed Tuesday in the department of Cauca. Uriel Rodríguez was a member of the National Federation of United Agricultors Union, known locally as Fensuagro in the municipality of Cajibío. Rodríguez was killed when men with guns entered a store he was in at the time, according to Colombia's El Espectador news site.
Rodríguez was known as an active leader throughout the municipality when it came to fighting for the rights of farmers and workers. Local sources told El Espectador that Rodríguez was killed because of his notable connection to the National Integrated Program of Substituting Use of Illicit Crops, known by the Spanish acronym PNIS.
In Colombia, more than 100 social leaders have been assassinated this year and many of those murders have come in the Cauca department where cartels and paramilitaries are still trying to tighten their grip over rural farming towns. In recent weeks, attacks have been made as well against police departments in various towns throughout the Cauca department.
On July 17, Afro-Colombian community leader Ibes Trujillo was confirmed dead after being murdered in the Cauca town of Suárez.
The murder of Rodríguez came just a few hours after the conclusion of a meeting for peace attended by UN officials, Cauca government representatives, and local social leaders. The killing has prompted a march for justice that will be organised by Fensuagro.
Authorities are still uncertain as to who is responsible for Rodriguez's death.