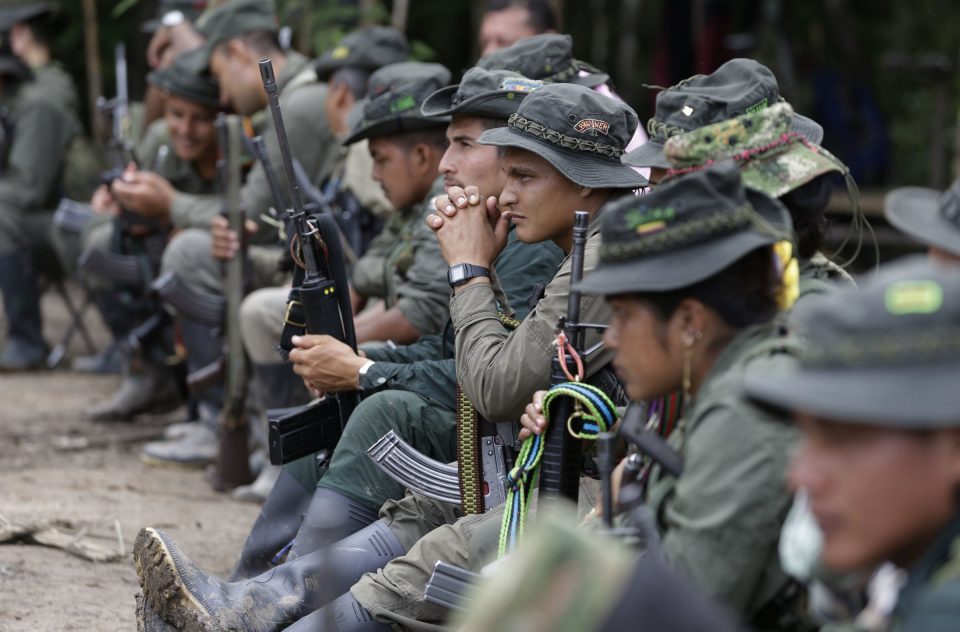 Two former FARC rebels were murdered this week while taking part in a campaign event for their nascent political party.  
Wilman Asprilla and Ansel Montoya were shot in Antioquia on Tuesday night. The two ex-guerillas were campaigning for the group which last year morphed into a legitimate political party.
The UN has since condemned the attack.
"With extreme pain and indignation we received the news of the murder of two of our comrades in the municipality of Peque, in western Antioquia," FARC said in a statement.
"Wilmar Asprilla and Ángel de Jesús Montoya were in this municipality holding a meeting with the community and preparing a meeting to promote the campaign of the candidate for the House of Representatives by Antioquia Wilman de Jesús Cartagena Durango."
Since the 2016 peace deal, over 36 FARC members have been killed, say the UN, as well as 13 of their family members.
The FARC's presidential candidate and former commander, Rodrigo Londoño, also known as Timochenko, said that his group are being targeted.
According to Reuters, the government is looking into the incident but is yet to comment further.
FARC transformed into a political party last year, keeping the same acronym which has been associated with violence for decades.
The group will take part in this year's election and will be guaranteed 10 seats in congress.
In the 1980s and 1990s, FARC founded the Patriotic Union party but it disbanded after it faced a wave of killings from narcos and right-wing paramilitaries.