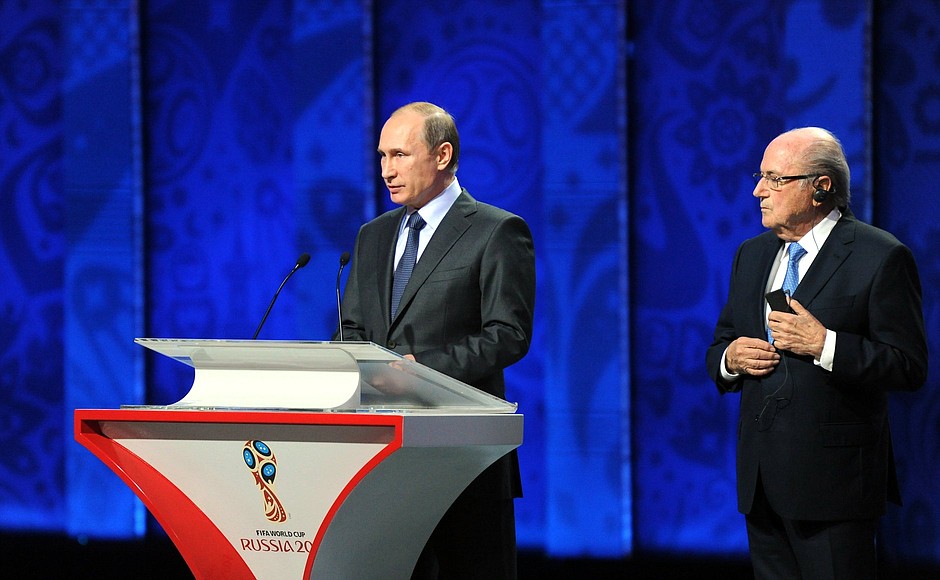 The Final Draw for FIFA World Cup 2018 took place today in the Kremlin Palace in Moscow. The 32 participating nations were split into eight groups of four teams each.
Set to begin on June 14, the initial group stage of the World Cup in Russia is played on a round-robin basis, with each team facing the other 3 nations in their group, and the top two teams advancing to the round of 16.
Colombia and manager José Pékerman will be pleased with their luck after landing in Group H, joining Poland, Senegal, and Japan. Poland is one of the weakest top seeds in the tournament and los cafeteros can look to win the group if they play up to their potential. The Colombian team will surely hope it will be like the last 3 times the two nations have met as Colombia was the winner on all 3 occasions.
The Colombian squad's opening match is against Japan on June 19, followed by Poland and then Senegal.
"We got an evenly matched group," observed Pékerman after the announcement. He noted that Colombia faced the Japanese in the 2014 World Cup in Brazil and that his team knows them to be experienced players.
Though qualifying was a struggle, Colombia will play in their second straight World Cup appearance after missing the tournament for 16 years. A talented squad, the Colombian team will aim to repeat and build on its success in Brazil, where los cafeteros reached the quarter-finals.
With Italy, the Netherlands, Chile, and the United States noticeably absent, the infamous "group of death" failed to materialize. Meanwhile, the most tantalizing matchup produced from the draw was certainly Spain-Portugal,the former World Cup champions and the current Euro champions set to meet on June 15 in Sochi.
Germany and Brazil are currently the co-favorites to win it all, according to British bookmaker Paddy Power. France, Spain, and Argentina are also considered serious contenders.