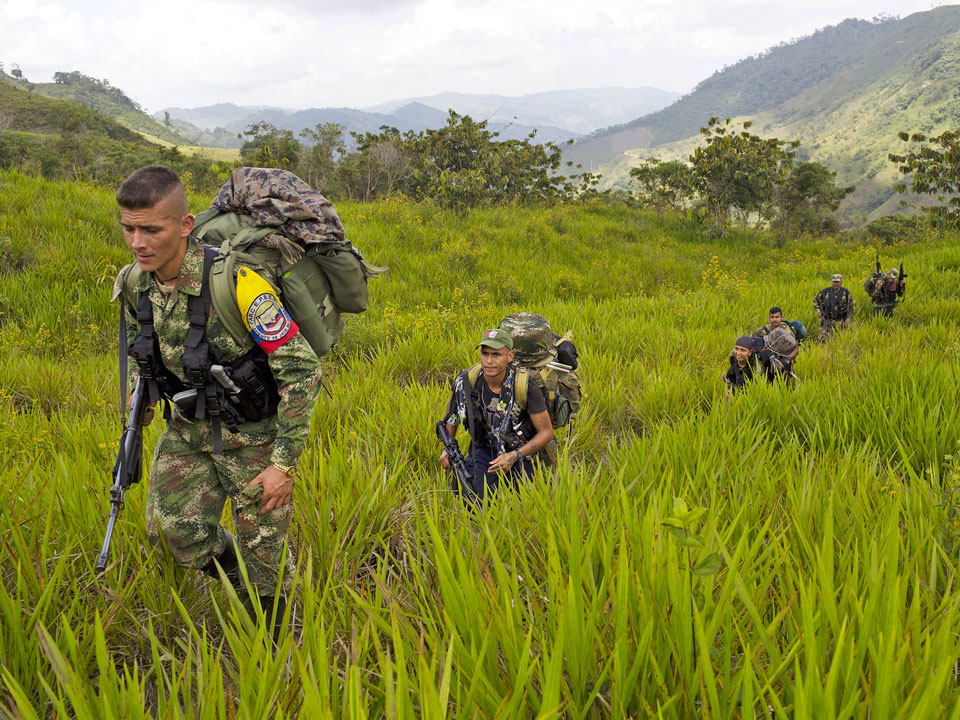 Over 100 human rights defenders have been killed in Colombia since the beginning of 2017.
According to a report by Reuters, the United Nations revealed the figure was due to regions being vacated by rebel FARC members – following last year's peace deal – leaving a power vacuum.
The UN said that the over half of the 105 killed had been gunned down by hitmen.
Although the homicide rate in the country has dropped, violence against activists has increased since the deal with the FARC was signed.
Peace activists, those fighting for indigenous rights, environmental protesters and land campaigners have been targeted. It is thought other paramilitary groups and gangs who want control of certain areas are to blame.
The UN said in a statement: "The Office notes with deep concern the persistence of cases of killings of human rights defenders in the country.
"Cases of killings of male and female leaders and [rights] defenders have occurred in areas from which the Farc has left, and which has created a vacuum of power by the state."
In 2016, 127 rights defenders were killed, up from 59 in 2015, and 45 in 2014, the UN claimed.
Previously, Amnesty International condemned the killings of activists, saying it would "leave an indelible stain on any resulting peace accord".
And last month, the UNHCR said it was "more and more worried" about the rise in killings and threats against activists along the Pacific coast of the country.
Luis Carlos Villegas, the defence minister, said this week that authorities are working to bring those responsible to justice.