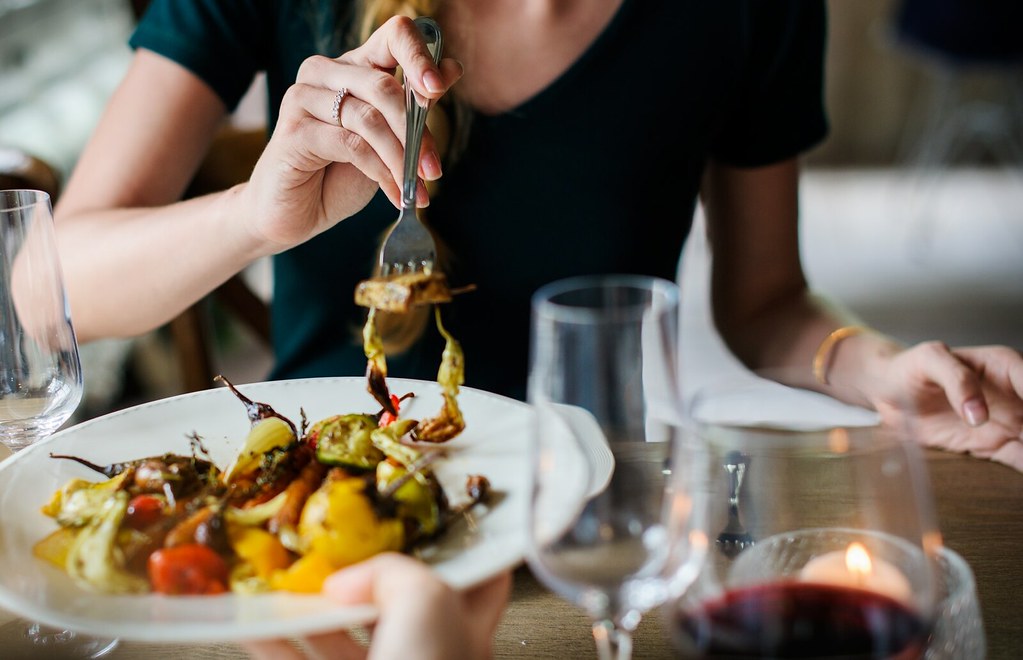 Eating out in the capital is always an adventure and we've got some particularly adventurous restaurant recommendations for you.
---
Summer is here and no doubt it will bring a host of guests from out of town and holidays for those working in schools and universities. Even if it doesn't, well, any excuse for a good meal out. We've selected a few of the hippest restaurants in Bogotá which turned out to have a heavy – but unintentional – slant towards Italian fare.
There's something for everyone, from pricey to not-so-pricey, fun, sustainable, organic and just plain delicious places to eat (and drink!).
Price guide:
$$$ – Mains around $40,000
$$ – Mains around $25,000-$30,000
$ – Mains at less than $25,000
And while the author of this piece does relish eating meat once in a while, we made a conscious effort to take vegetarian options into consideration. So, without further ado and in no particular order, here is our list.
Vitto – $$$
A semi-secluded Italian supper club bordering the Zona G. Its decor and surroundings remind one simultaneously of 40s Hollywood and Italy's Corte Franca. Try the scrumptious Ravioli sorrentino de plátano, swimming in a lamb ragu – the alternate flavours of both sweet and savoury are absolutely, profanely delicious. Both the Carpaccio de pulpo and the vegetarian Berenjena horneada, baked eggplant swimming and encrusted with a gooey, crunchy mozzarella crust, make excellent starters.
Calle 69 #4-97
Primitivo – $$
Open for breakfast, lunch, and dinner, this handsomely austere bistro which straddles Quinto Camacho and trendy Chapinero, under the ever-watchful gaze of its proprietor, Pablo Rios, serves dishes that are both delectable and sustainable. Known for their amazing bowls (a trend that seems to have taken on a life of its own here in Bogota) and succulent paninis – the chicken pesto or the apple and brie are both must-tries. Don't miss out on Primitivo's exquisite Panna cotta, to be taken as a light dessert or as a refreshment during the middle of the day, with an espresso made from shade-grown coffee!
Carrera 7A #62-27
Llorente – $$$
Named after a pivotal historical Colombian figure, Llorente is the new hip nightspot in Bogota, located on the edge of Quinto Camacho. It serves an array of cosmopolitan dishes in the sleek setting of a 1950's London Gentleman's club (think of an Idris Elba type Bond figure swaggering in with his current Bond Girl and you might get the picture). You may want to begin the evening with (what else?) a Llorente cocktail – a potent mix of Tanqueray, infusion of cardamom, citrus ginger and the house's own tonic. It will get you into the mood for the DJ spinning disco hits from the late 70s and early 80s. Nibble on the crispy Black ravioli stuffed with crab or the Santamaría colifor, cauliflower dusted with rosemary and black truffle.
Carrera 9 #69-7 (reservations for dinner necessary)
Cacio y Pepe – $$$
A flashy (and pricey) Italian-themed watering hole which has become a signature spot in Bogotá's avant-garde dining scene for 'non traditional but authentic Italian cuisine, with Italian and local ingredients.' You may want to begin with the Tortellini de Auyama (Pumpkin tortellini) and, for your entree, if you're into eating meat, the Ossobucco. It's a lively place to dine with friends, business associates or just to indulge your hedonistic side in the moody-lit interior. Any of the desserts will do to finalise your decadent dining adventure.
Carrera 11A #89-38 (reservations for dinner are a must)
Leon Mozzarella Bar – $$
Let's face it, Sundays and Monday bank holidays can sometimes be a bore. Since so many of these Monday festivos can seem to go on forever, why not begin this proverbial holiday with a brunch? Start your late morning with an Aperol Spritz, before tucking into an Acai bowl or the Calderta de huevos con chorizo de mozzarella. If you prefer something sweeter, try the Bubble waffles, with a massive array of fresh, fruity toppings – perfect for kids if you want to give them a treat.
Calle 80 #8-30 (no reservations necessary for brunch, 9am till 1pm)
La Despensa- $$$
Known formerly as La Despensa de Rafael, La Despensa (now under new management), offers the same delicious, classic Peruvian dishes that the city seems to love. And while the name might have changed, the dishes that have made La Despensa such a beloved icon in the Bogota dining scene remain: there's several types of Chicharron, the house special of Arroz Anconero and the Ceviche Cantarranita to tickle your taste buds.
Calle 70A #9-95 (better to make a reservation, although walk-ins are welcome)
La Toscana – $$-$$$
It can get a bit crazy here with all the activity in the adjacent Virrey Park, but once we'd been settled, we ordered one antipasti and one hot starter – the meatballs in a neapolitan sauce topped with baked parmesan. Little did we know that our starter of antipasti, without the prosciutto, would be enough to fill a vegetarian army (and would have left us room to try the Tiramisu). It was a dish heaped high, with olives, sundried tomatoes, sliced caramelized onions, huge chunks of mozzarella and sauteed mushrooms and zucchini. We ended up ordering the Fettuccini with pesto genovese – Brazil nuts, white wine and parmesan, and for our entree the Pesca del dia alla puttanesca. The pastas were sumptuous, but I should add that peeping at the table next to us, we spotted a pizza with prosciutto, rocket and mozzarella that also looked AMAZING!
Avenida Carrera 15 #87-94
Cantina y Punto – $$
A real party place and if you like Mexican food, you should give this place a try. All I can say is that the atmosphere and Mezcal cocktails are killer. Order the fish tacos (Taco de pescado al pastor: 2x tacos, $23k 3x tacos, $32k).
Calle 66 #4A-33
El Regio – $$
El Regio Pollo Casual gets its name from the colloquial way bogotanos refer to what is tops or the best (originally, it meant royal). As one of the owners explained, this is Bogota comfort food with a twist. You can find special oven-baked chicken (no fat) which is marinated in sea salt and other secret spices, and served with local side dishes. When ordering, you can ask for either a whole (Jurgo $29,900), half (Miti Miti $19,900) or quarter (Pite $11,900) chicken along with three sauces: soy-panela with lemongrass; the chipotle made with real tomatoes; homemade spicy hot sauce, and a pesto (the last two were my favorites). The side dishes included avocado and guatila salad, and a specialty known as a 'pega' – which is literally, the burnt rice at the bottom of the pan that your grandmother would soak in water overnight in order to be able to clean her cooking pan the next day; Puree de platano topped with cheese or Papas criollas with sea salt and paprika. My favorite, however, was the Lentil salad: a delectable array of the aforementioned lentils, cranberries, sunflower seeds, spearmint leaves, spinach, basil and cilantro. Divine!
Carrera 7 #70-24
Oak & Huerta Bar – $$$
As the name suggests, Oak, focuses on the experience of specific flavors that come from different types of firewood – namely cherry, mango, and grape. It shares a location with its 'big brother', Huerta bar and uses Texan Mesquite-smoking techniques with Colombian products. It's a sort of Colombian-Texan fusion if you will, and all the meat is free range, and the restaurant is also sustainable in many other ways. Everything at Oak is smoked and is untouched by flame or fire. That includes the delicious starters of smoked brie (which is smoked for three hours) and Chicharrón crocante. We sampled a bit of everything: The Pollo cocotte curada and the Pesca blanca ahumada were exquisite, but probably the piece de resistance was the spare ribs. Large chunks of tender meat with a smoky flavour, which practically fell off the bone, were out of this world. Personally, I don't think I've ever tasted better ribs, and my grandaddy raised hawgs in North Carolina. After all that – and the drinks from Huerta – we didn't have space to taste their Mac and cheese. But the Dark Mojito or a Sour Parker are well worth a try.
Related: Eating out in the city
I'm not really a dessert person but my guests and I broke down and ordered the Oak S'Mores, a deliciously rich concoction of a chocolate-fudge brownie with caramel, marshmallows and crumbled Graham crackers. Fattening, but if you ain't counting calories, worth trying.
Calle 69A #10-15
Gula – $$
Gula translates to gluttony in English and you can find this particular deadly sin on an unknown street in the Siete de Agosto district. This slightly dodgy neighbourhood is also home to a mini culinary revolution thanks to Trattoria de la Plaza, which might be the city's best Italian restaurant. Gula, a cavernous hall with a half-open kitchen and alternating illustrations of pigs and chickens on its walls, is a casual and Colombianised kitchen. You will find all those classic Colombian dishes, namely roasted chicken, ribs and pork rinds (the ubiquitous chicharron). Plus some less classic, put popular dishes such as hamburgers, and tacos. It's a place to relax, enjoy comfort food, hang with friends and maybe even get a bit wasted. Average price per person is about $25,000 per meal.
Calle 65 #22-32