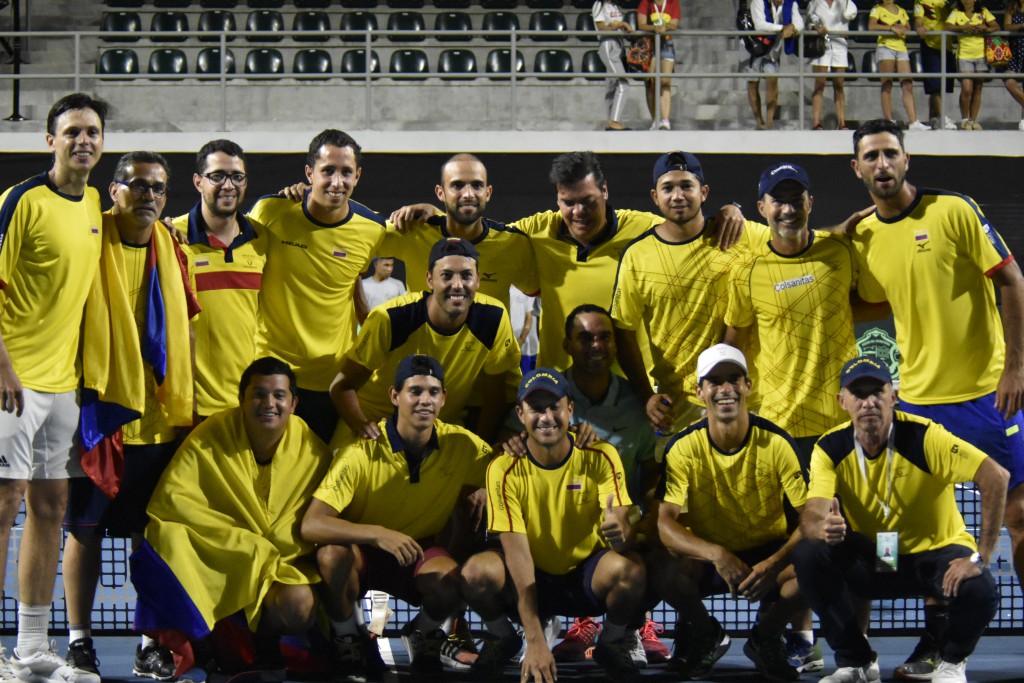 Colombia qualifies for World Group play offs in Davis Cup, Juan Pablo Montoya in for triple crown, Eider Arévalo keeps winning and Colombian American football team underway.
---
Brazil-iant result in tennis
For the first time in nine matches, Colombia beat Brazil 3-2 in the Americas Group of the Davis Cup. Santiago Giraldo was beaten convincingly in the first rubber, but parity was restored by 21-year-old Daniel Galán. Colombian doubles pair Juan Sebastián Cabal and Robert Farah got off to a rough start on day two, suffering a surprising 2-0 defeat, but it was Galán who set his mark with a sensational victory over Thiago Monteiro to ensure a 5th rubber. Replacing the ineffectual Giraldo, Alejandro González delivered when Colombia needed him most, seeing off Joao Pedro Sorgi 6-3, 7-6, to send Colombia into the World Group playoffs.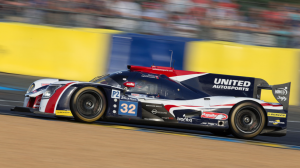 Juan Pablo Montoya's Le Mans
Ex-Formula One driver Juan Pablo Montoya will join United Autosports for the famous 24-hour Le Mans race, the team has confirmed. The seven-time Grand Prix winner will join Will Owen from the USA and Hugo de Sadeleer of Switzerland in the world's oldest active sports endurance race. Montoya has a chance to make history and become only the second man to win the 'Triple Crown,' an unofficial motorsport trophy which involves winning the Indianapolis 500, Monaco Grand Prix and the 24 hours of Le Mans. The other man to win this triple crown? The late, great Graham Hill.
Related: The ball's on the court, WTA tennis in Bogotá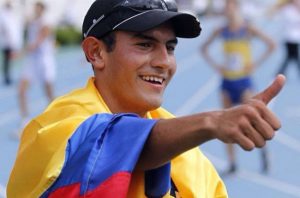 Race walk success in Slovakia
For the second year in row, Éider Arévalo won the men's 20km walking at the 37th Meeting of Marcha Atlética in Dudince, Slovakia. The 25 year-old Bogotano–currently world champion–powered his way to victory with a time of 1:22:13. His compatriot, Esteban Soto, finished in an impressive second place, a minute and four seconds later. Colombia's female participants matched the success of their male counterparts, as Lorena Arenas strolled her way to victory with a time of 1:28:48, smashing her previous record. Colombia had seven participants in total. And, although two did not finish, the contingent will certainly still view the competition as a success.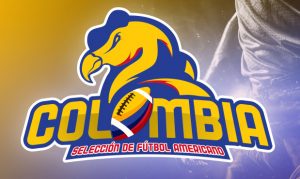 Gridiron takes off in Colombia
American football appears to be on the rise in Colombia, after the first meeting of the national team in Antioquia. The historic day involved players from across the country who converged to sign their first contracts, receive helmets and jerseys adorned with the Colombian flag, before training together for the first time. Known as Los Cóndores, the team were presented to the press at a hotel in Medellín before celebrating their initiation well into the night. Described as an emotional event, Colombia has succeeded in making American football a reality, and the only way is up.
---