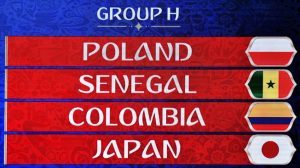 Back in October, Colombia confirmed their spot in the World Cup 2018 with a 1-1 draw in Peru. This meant that Colombia, which is currently ranked by FIFA as the 13th best team in the world would participate in football's greatest celebration for the eighth time in history. The whole team, along with their fans, were ecstatic that Colombia would get the chance to build on their successful World Cup 2014 in Brazil where they managed to reach the quarterfinals of the competition. 
Last Friday, the groups for the World Cup 2018 in Russia were selected. Colombia found out that they were drawn in the final Group H alongside Poland, Senegal and Japan. It might seem like Colombia got lucky and that their opponents aren't as bad as they could have been.
The truth is that no one should underestimate Group H along with the difficulty and the unpredictability of the group. It is a group of four teams from four separate continents that have been putting in excellent performances in their respective continents.
Poland might not sound as terrifying as Germany or France but they have risen in the ranks and have improved big time over the last couple of years to become one of the best teams in Europe and are currently ranked by FIFA as the 7th best team in the world. They have an organization and determination that is unrivaled by most teams in the world and currently possess some of the best and most dangerous players in Europe, most notably Robert Lewandowski who is seen by many fans and football experts alike as the best striker and goalscorer in world football. 
Senegal are a quick and dangerous counter-attacking team who remained unbeaten throughout the whole African World Cup Qualifying round. When they booked a spot in the World Cup finals for only the second time in history it was not a fluke but a well deserved qualification. They also have one of the fastest and most promising prospects in world football in the form of Sadio Mane. Senegal is hardly a one man team though, as they possess many other top performing players in Europe and the national team alike. Senegal is currently ranked by FIFA as the 23rd best team in the world and the highest ranked team in Africa.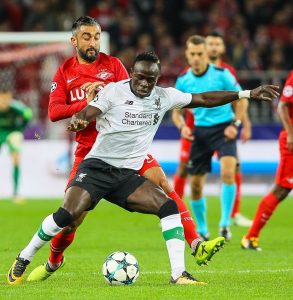 Japan is one of the most successful teams in Asia. They are also highly consistent having managed to qualify for the last six consecutive World Cup finals. Japan is a team full of quick, intelligent and technically gifted players and a lot of them are making a great impact for European teams. Like most Asian teams, Japan also possess a great work ethic and organization on the field. They are the lowest ranked team in the group according to FIFA rankings but that does not change the fact that they pose a great threat to the other teams in Group H.