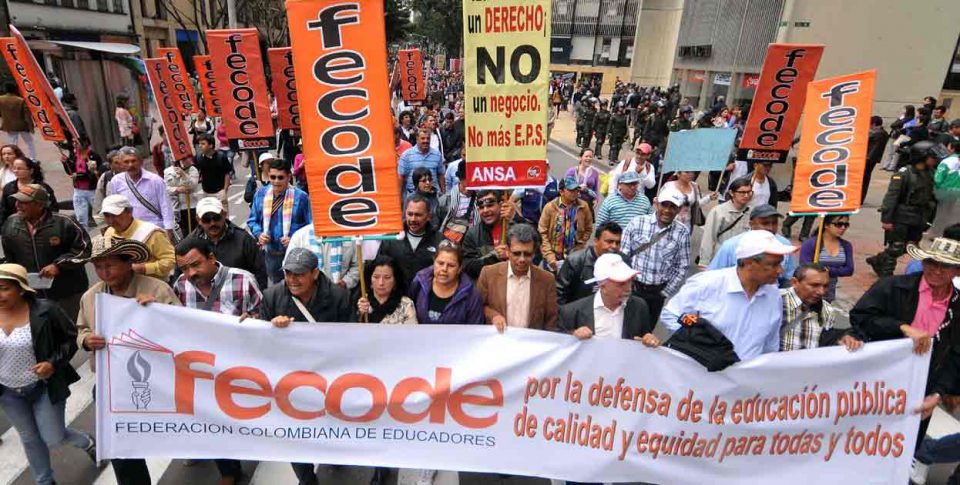 On June 16 the Ministry of Education reached an agreement with the teachers' union Fecode (Federación Colombiana de Educadores), ending a teachers' strike which lasted for over a month and had left the public education system paralysed.
---
The teachers' strike began on May 11, with teachers demanding an increase in the investment of educational infrastructure with a particular focus on reducing class size and improving working conditions, among other reasons.
The new agreement promises that Fecode will now play a part in structural reform, including accessing more funding. It also promises steady wage increases. By 2018, all teachers will receive a 6% increase on their base salary which will in turn increase by 11% in 2020 and 15% in 2020.
Education Minister Yaneth Giha said, during a press release after the agreement, that "teachers are the backbone of education and they have all of our consideration and respect, the national government will continue working so that their conditions improve. The strength of teachers is fundamental to building a better educated country with more opportunities that we all dream of." A strategy to reduce class size was not mentioned in her announcement.
A government source told The Bogotá Post that "the idea is that all over the country, children should be back in school." The weeks of school missed by thousands of children around the country led the strike to reach crisis point, furthering the necessity of reaching a deal.
Angie Ochoa, an elementary school teacher said, "We needed to get back to teaching. It was worrying that the strikes continued and that there was no political commitment from the government."
Despite formally denouncing the heavy-handed behavior of ESMAD (the Colombian riot police), Fecode announced satisfaction with the agreement, naming the strike a victory for public education on their website.
---