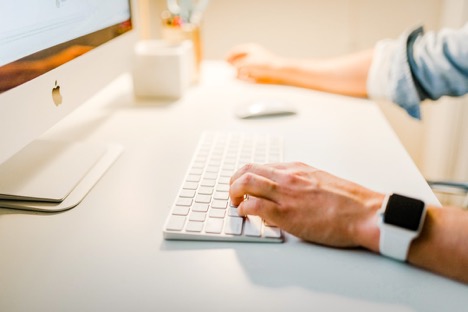 You want to make sure you hire a trustworthy SEO company. We take a look at 5 common mistakes you need to avoid when hiring an SEO firm.
---
Did you know that 91% of all content receives no traffic from Google?
While most businesses are struggling, a thorough SEO strategy can help you buck the trend. But to generate results, you might need to enlist a little extra help.
Searching for a trustworthy SEO company involves more than a quick Google search, however. Make sure you find the right company for the job by avoiding these five mistakes.
1. Choosing on Price Alone
There's an old adage that you get what you pay for. And, for the most part, it's true.
If you don't have much of a marketing budget, you're likely going to feel tempted to choose the SEO agency with the lowest price. That's one way of going about things, but it isn't the most effective.
It's understandable that price is a factor when choosing an SEO company. But don't let it be the only factor.
Instead, focus on experience, their understanding of your industry, and professionalism.
2. Failing to Set Goals
To get your money's worth, you'll need to have a clear idea of what you want from an SEO agency. That means delving deeper than just hoping to improve your search results.
Having specific goals in mind is the only way you can see if an SEO company has the knowledge and resources needed to help your business.
Before contacting an agency, write down five things you hope to gain from using SEO services.
Make them specific. Use figures if possible.
3. Picking an Inexperienced Company
Some companies will dazzle you with an impressive sales pitch. They'll promise seemingly impossible results in a short amount of time.
Don't fall for it. A company's experience should speak for itself.
Though every business has to have a first client, your business and its reputation are too important to risk.
In the world of SEO, experience and results matter more than anything else.
4. Forgetting About Your Website
There's so much to SEO that everything from social media to your site's welcome message impacts your rankings.
But, as seo company SEOgine points out, it all comes back to your website. Don't get so lost in the details of your plan that you forget to give customers great web experiences.
Most reliable agencies offer a free website audit that'll tell you which parts of your site need the most work.
5. Partnering with a Black Hat SEO Company
There are two types of SEO: White hat SEO and black hat SEO.
The former is what most businesses practice. It entails using research, ranking tools, and tweaking strategies.
Black hat SEO, on the other hand, can ruin your business' reputation.
A black hat agency may spam keywords, include hidden links, or flat-out steal content from other sources. All of these can land your business in big trouble with Google. So much so that they can de-index your site if they notice you're using black hat techniques.
Find a Trustworthy SEO Company
Sometimes it can seem like finding a trustworthy SEO company is impossible. But if you avoid these five big mistakes, you'll likely find a company whose values and expertise align with yours.
Are you thinking of expanding your marketing efforts even further? Be sure to read up on how you can choose the best B2B lead generation companies.