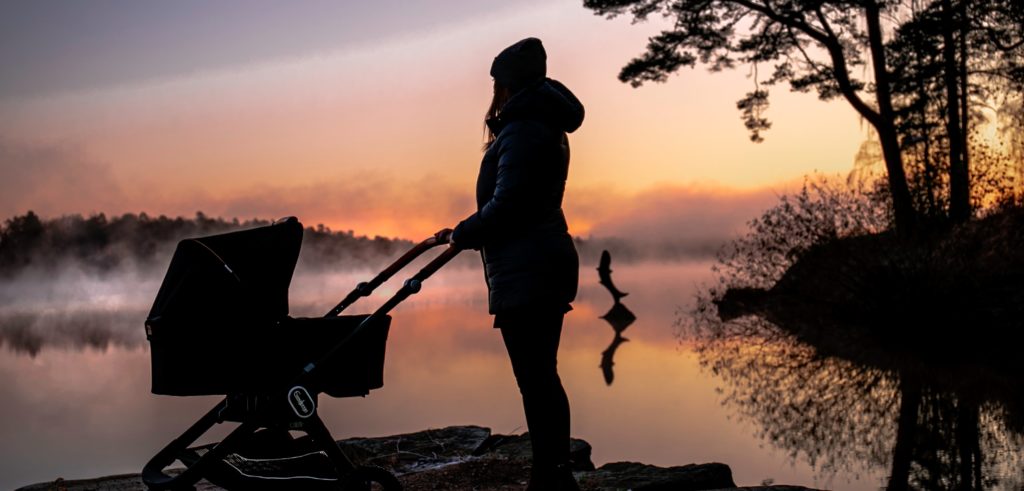 In the past, standard strollers were extremely simple and inflexible. But as technology advanced, the strollers became versatile and multifunctional. The market is now flooded with different shapes, sizes, and styles. They're designed to give your baby the comfort he or she needs while also making it easier for you to carry them around. In fact, standard strollers are no longer heavy and sluggish. Most of them are portable and work perfectly on different terrains, including sidewalks, park paths, wooded trails, as well as paved streets. Nearly all models are flexible and highly convertible. Plus they offer numerous seating options.
However, choosing the best stroller isn't always a simple thing to do- especially if you're a young parent. It's one of those baby items you're going to use frequently and for a very long time, remember. So, it as to be durable, efficient and well-equipped to serve you for many years to come. And it's also one of the most costly baby products. Check out the following ideas and pick the finest stroller for your little one.
Licensing and Certification
Check if the model you're considering has a sticker that's certified by the JPMA (Juvenile Products Manufacturers Association). You can also opt to visit their website to check the type of stroller brands that are fully certified. This usually confirms that the most important aspects such as the stroller's stability, braking system, locking mechanisms, and absence of sharp edges were rigorously tested.
Type and Size of Wheels
Always settle for a stroller with large, air-filled wheels. They're the best for long walks as well as bumpy grounds. Smaller wheels, on the other hand, are perfect for city use plus running errands. In addition, swivel front wheels offer better maneuverability while locked wheels make your stroller more stable.
Amortization
When combined with good amortization, the stroller's stroller suspension system ensures that your child isn't exposed to shocks. And this is extremely important because infants tend to have very delicate spine and lack adequate neck and head control over the first few months.
Stroller frame
With a heavy frame, the stroller might end up being too bulky. That's why it's important that you purchase a model featuring a lighter frame. Of course, it should be strong and highly durable. It can be extremely disappointing to purchase a stroller featuring a weak frame that'll end up breaking after some time- resulting in intense financial losses and also endangering your baby's safety.
Braking System
Your stroller's brakes should be able to lock both wheels simultaneously. And when the wheels are blocked, it should be immobile.
Remember, nothing is as important as an effective braking system. Imagine trying to stop your stroller and then it fails? What will happen to your child? Don't even think about it! So, when shopping around for your next stroller, be careful to check out for this feature.
Canopy
The stroller you choose should be able to fold easily and provide enough ventilation for hot days. Plus, it should be large enough to protect your child from sun and rain while also giving him or her some room to grow.
In addition, it should come with an adjustable handlebar. This will make pushing the stroller much easier and convenient for parents of different heights.
Reclining/Reversible Seat
This feature makes it easier for you to alter the direction your kid is facing. Most parents usually prefer when their little one is facing them, but the curious toddler enjoys riding while facing the world and observing the surroundings. Being able to adjust your baby's sitting position is simply amazing, right? It gives you the fun and joy of chatting with your loved one as you traverse the beautiful city, shopping malls, or sidewalks.
Storage basket plus Removable Cover
A storage basket isn't only handy for moms, it also useful for storing heavy bags which could have otherwise decreased the stroller's stability and increased its risk of tipping over if they were hang on the handlebar.
You'll also want a cover that's easy to clean and unfasten. It should also be made of fabric that's simple to wipe down, without any form of shrinking or fading. It's also amazing to have the flexibility of removing the stroller's seat padding and then cleaning on the washing machine. Regardless of the type of stroller, you're planning to purchase, these are some of the features you should always look out for.
Why Purchase An Umbrella Stroller?
These products are simply some of The Best Lightweight Stroller units you can find in today's market. They offer multiple reclining options but the angle isn't usually enough for safe sleeping. They come with fully-reclining seats that you can utilize instead of the pram. And since they're convertible, you can always replace the normal seat with a bassinet, converting it into a pram.
For instance, high-end products such as Bugaboo Cameleon 3 and incorporate a bassinet in their design. Besides, they also provide you with the flexibility to use an infant car seat adapter and transform the standard stroller into an advanced travel system. Typically, convertible strollers need an adapter for you to install a car seat while travel systems don't need any adapters. Nonetheless, certain strollers are also obtainable as travel system. With a reversible seat, your baby can comfortably sit while facing your direction or forward. Even more, some modern strollers are expandable and therefore provide you with the ability to incorporate an extra seat for your second child. Plus, you could as well include a running board for your child to enjoy.
Conclusion
Honestly speaking, there isn't such thing like a perfect lightweight strollers that has it all. Most parents are searching for a stroller that features wheels suitable for all types of terrain, big canopy, large carrier basket, reclining seat, as well as an adjustable footrest. And of course, it should be affordable, costing less than $200.
Therefore, be careful to pick exactly what you need. Don't rush into any decision. The stroller shouldn't only be convenient for the baby, but it should also come in handy for you as a parent.