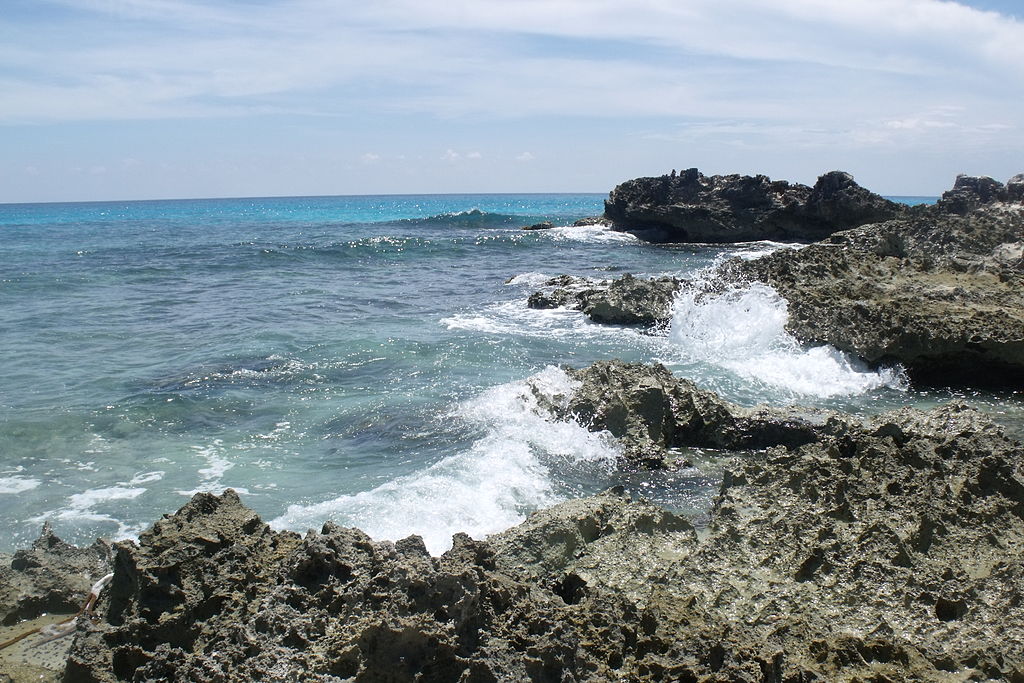 South of Cancun and found along the Caribbean coastline sits the Riviera Maya. This incredibly beautiful part of Mexico now welcomes more and more tourists every year thanks to its stunning beaches, luxurious

riviera maya homes for rent

and its ability to offer you the vacation of a lifetime.
---
If like many tourists who visit this part of the world you place a lot of importance on a good cup of coffee or tea you may wish to spend some time away from the beach hunting for that all-important coffee shop. A good coffee shop is an ideal place to refresh yourself, shade yourself from the hot Mexican sun and to indulge in a wonderful cup of the good stuff.
El Gallinero du Chocolat
Found at Avenida 20, Calle 10 Centro, Playa del Carmen, El Gallinero du Chocolat may not be a coffee shop per se but it does serve a very nice cup of Joe. In addition to the ice cream and other desserts that this eatery dishes up, you'll find coffee, pastries and all the usual coffee shop fare. This bright café that has a friendly atmosphere and great food really is a nice place to be. The staff here are friendly, happy to help and will do what they can to make sure you enjoy your time here.
Sit at the wooden tables that are surrounded by pink chairs and enjoy a good cup of coffee. If you would like a spot of lunch, El Gallinero du Chocolat is as good a place as any for sandwiches that are full to the brim, tasty crepes, and freshly baked croissants.
Campanella Cremerie
Located at Avenida Tulum and found between Jupiter Norte and Acuario Norte, Campanella Cremerie is well worth a visit. Serving European, Italian, and traditional café meals, if you want to treat yourself this is the place to be. The coffee here is simply divine as is just about everything you can find on the menu.
Choose between four different lattes, 10 different types of 'Classic' coffee, and 11 types of tea. Don't forget to have a look at the speciality coffees which are well worth a try as they really are something special. With a nice wooden exterior and range of tables sat outside, Campanella Cremerie certainly seems inviting. The tiled floor and the way the dishes are displayed tell you that the proprietors mean business. This is something of an upmarket café/coffee shop and is well worth every penny that you spend here. If you have the chance to visit Campanella Cremerie more than once you absolutely should!
Choux Choux Cafe
Found at Av. 20 Con Calle 24, Playa de Carmen, Choux Choux Cafe is happy to serve up traditional cafe-style dishes along with international meals and French dishes too. With its jungle-like décor and relaxed but sophisticated atmosphere, this café offers cups of coffee that you are sure to love. This is quite a good place to escape to if you want to spend time out of the sun. With its vibrant colours and friendly staff, this particular café is set to impress.
Enjoy choosing from a large coffee menu that is very impressive, and cast your eye over the caffeine-free drinks too. Tea and frappes are also available, as is a large range of meals and pastries that taste as good as they look. With dreamcatchers hanging down from the ceiling, live and vibrant décor on the walls and a team of staff who are happy to help, your time at Choux Choux Cafe will be a memorable one, as will those great cups of coffee you'll have the chance to indulge in.
Babel Cafe
Located at Avenida Tulum between Beta Norte and Osiris is Babel Cafe, a relaxed and friendly establishment that is happy to serve up some of the very best coffee in the area. Serving vegan and vegetarian dishes along with the traditional café food that you'd expect. Babel Cafe is a wonderful place to be. With interesting and modern works of art on the wall and dishes that look so good, you are likely to enjoy your time here.
This unassuming café is a bit of a hidden gem as it looks like just like many other cafés you would find in the area. However, the coffee here is so good and it's even beautifully presented, making you realise you have come across a hidden gem after all. If you're looking to enjoy a meal here you will not be disappointed. The food at Babel Cafe is simply delicious! We recommend the salmon and cream cheese sandwiches, but you might want to make sure you're pretty hungry before you tackle them. Spend as much time in this hidden gem as you can, chances are you'll enjoy every dish you try and every cup of coffee you sip.
Most of us know how important it is to have a cup of the good stuff. From regular coffee to some exotic and unusual frappes and lattes, the Riviera May has it all. Make your way to at least one of the above coffee shops and cafés and get your fix everyday whilst also enjoying a pastry or two. While there are many lovely coffee shops in the Riviera Maya, we think that the above establishments are the very best in the area so why not head on down to them and enjoy a cup of the good stuff?
This is a sponsored post.