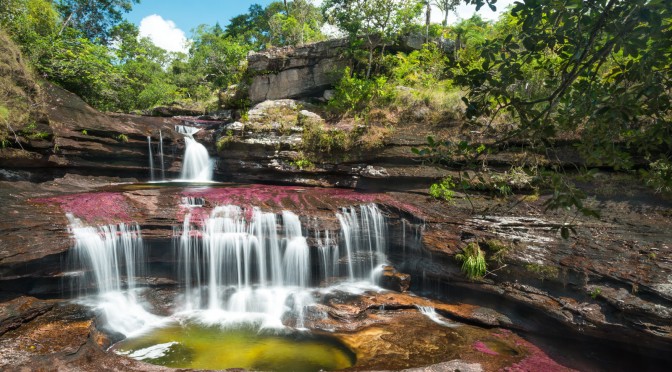 Heavy drought and related low water levels this season have urged the environmental authority of the Macarena region to deny access to the "World's Most Beautiful River".
Caño Cristales, one of Colombia's tourist showpieces located in the Macarena region of the Meta department, is suffering from scarcity of rain this year. Last Friday, Cormacarena, the environmental authority of the zone, closed the park to travelers to give the area's ecology a break.
The measurement was taken after a technical visit of members of Cormacarena and the National Park Sierra de la Macarena, where Caño Cristales runs through.
Their analyse made it crystal clear that the level of the river had decreased significantly.
Climatological changes in the dry season, that tends to set in around January, are deemed responsible for the drought. In August, access to Caño Cristales had already been temporarily suspended for the same reason.
Caño Cristales' remarkable range of colours is caused by a picky endemic aquatic plant called Macarenia Clavigera. The lack of rain has a direct impact on the natural process of this plant since it requires precise conditions, including exactly the right water level and just the right amount of sunlight, to take on its bright tones.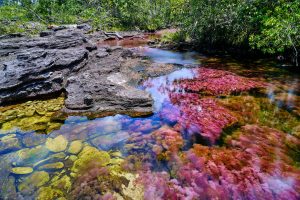 It's this plant's unique range of red, pink and purple shades, combined with the yellow sandstones and the transparent quartz that make up the magnificent spectacle that is spread out over the rocky riverbed and leave visitors mesmerised.
The sectors of "Cristales de Colores", "Caño Cristalitos" as well as the trail "Pailones" will stay closed indefinitely and at least until the weather conditions allow for the plants to recuperate.
The liquid rainbow, as Caño Cristales is also called, is Colombia's natural showpiece. It remained hidden for an extended period of time as a result of Colombia's long-running conflict. Since a peace deal was made with the Farc, the place attracts more and more tourism.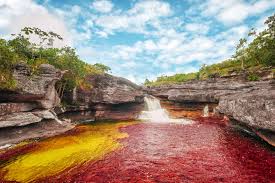 However, along with the growing visits to this fragile ecosystem in what is already alarming times due to climate change, human activities like stock-breeding and illegal logging are also threatening this earthly paradise.  
Faber Ramos, coordinator of the ecotourism of the park explained:"due to the lack of rain, the plants decompose which can cause irritation to the skin when it gets into contact with the water. Furthermore, the human presence can have a negative impact on their reproduction processes of the plant. Therefore we decided to restrict access to the river."