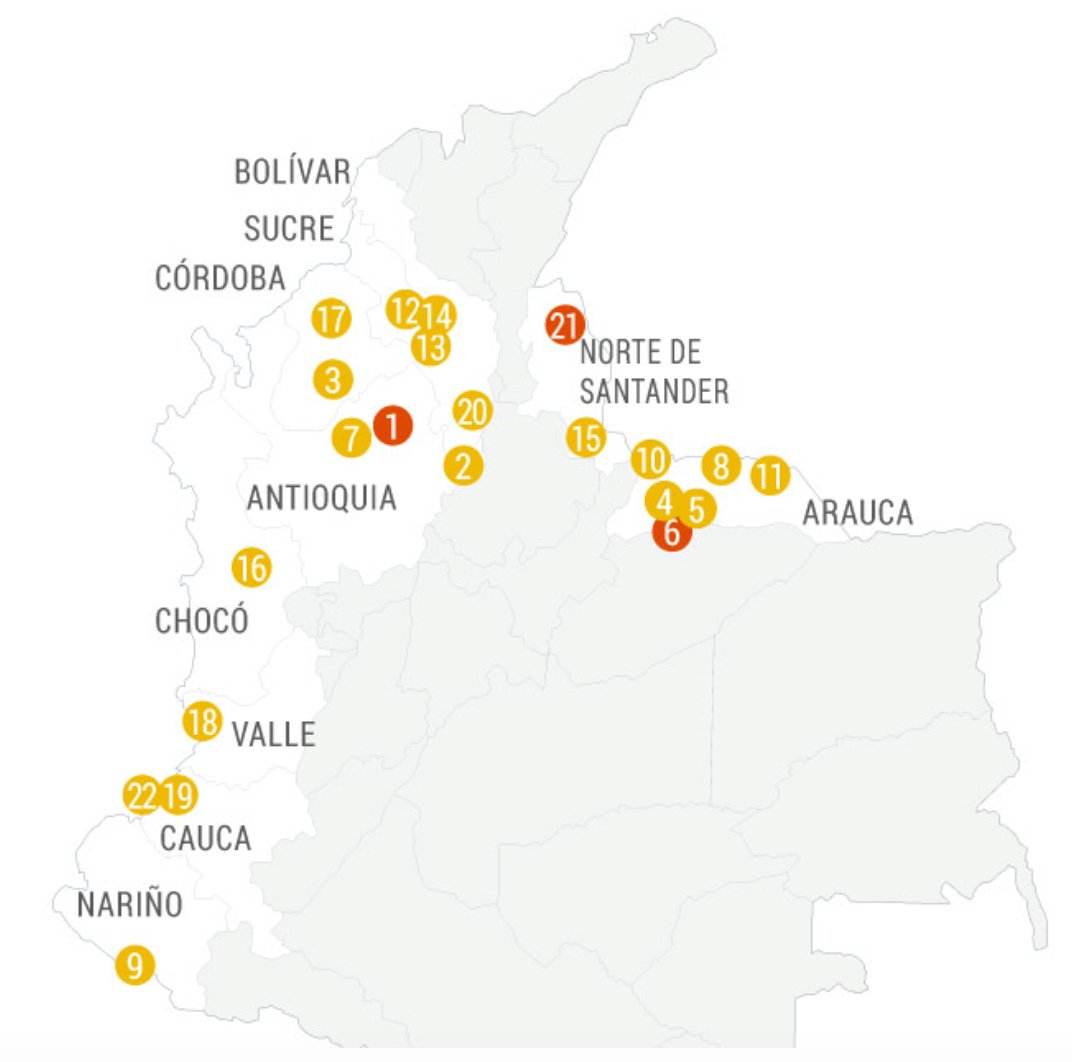 Fears rise as alarming numbers of social activist deaths already recorded in 2018.
---
The deaths of Eleazar Tequia Vitucay and Temístocles Machado at the end of January marked the end of a bloody month for social activists in the country – the second highest since the FARC peace agreement.
INDEPAZ, an NGO who research and monitor peace issues, say that 22 human rights defenders were killed in January of this year alone. The alarming numbers of murders caused NGOs and international observers to once again call for authorities to protect this increasingly vulnerable group of people.
WOLA, a research and human rights advocacy group for Latin America said, "We will continue to see more killings unless Colombian authorities bring the perpetrators of these crimes to justice and provide effective protection to vulnerable communities."
Eleazar Tequia Vitucay, an indigenous leader, was killed as he returned from an event about education rights.
Temístocles Machado was a popular figure who campaigned for the rights of Afro-Colombians and displaced people. He was shot in Buenaventura on January 27.
The existence of both paramilitary and guerrilla groups in Colombia has long made speaking out a perilous thing to do. The danger has escalated since the signing of the peace agreement with the FARC left a power vacuum in rural areas, sparking an increase in attacks and threats from armed groups. While the overall number of homicides has decreased, social activists have been in the firing line.
Different definitions of what constitutes an activist or human rights defender mean that the figures for exactly how many activists have been killed vary between different monitoring organisations. What is clear is that all the reports show a worrying climb.
Related: Santos calls on commission to investigate murder social leaders 
INDEPAZ reported that 165 social leaders and advocates were killed in 2017, up from 116 in 2016. The total assassinations recorded by the UN was lower, at 105 activist deaths last year, up from 59 in 2016.
Vice president Óscar Naranjo, the man who was put in charge of protecting the activists in April last year, has again expressed his concern and said that "high-level measures are being deployed to protect these lives."
---