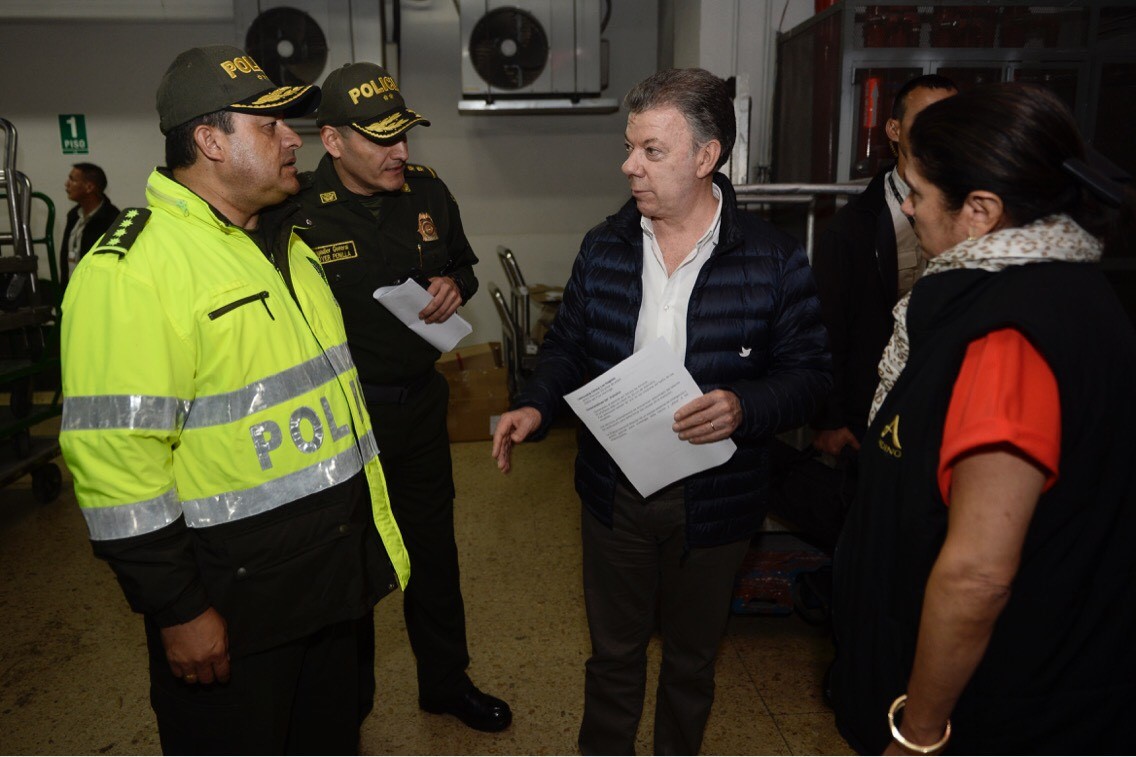 Authorities call for calm after bomb planted in Andino shopping centre leaves three dead and nine injured.
---
One French woman and two Colombians were killed in the Andino bombing on Saturday June 17. 23 year-old Julie Huynh from France died at the scene, while 27 year-old Ana María Gutiérrez and 31 year-old Lady Paola Jaimes Ovalle were rushed to Clínica del Country, the nearby hospital where they died of their injuries.
The attack took place the day before Father's Day in a busy shopping centre in the Zona Rosa, one of the city's upscale shopping and nightlife districts. The bomb was placed in the women's toilets in the second floor and exploded at approximately 5pm.
At least nine others were injured, one of whom is still in a critical condition at the Clínica del Country.
Speaking from the shopping mall, President Santos labelled the attack "a vile, cruel and cowardly act" and said that the full force of the law would be brought to bear on those who had carried it out.
He said that there was no clear indication of who had planted the bomb and asked people to refrain from speculation, promising that the police had clear instructions on how to proceed.
"We're not going to rest until we catch those responsible," he said, stressing that "we will capture those responsible and we will bring them to justice."
The ELN, who were behind an attack on a Macarena restaurant earlier this year, immediately condemned the Andino bombing on twitter, saying they had never carried out direct attacks on the civil population. A leaked police report suggests that paramilitaries – specifically the AGC (also known as the Autodefensas Gaitanistas de Colombia or the Clan del Golfo –  are suspected.
Meanwhile, the president asked bogotanos to continue life as normal. "There is no indication of any kind of threats or possible terrorist attacks in any other commercial centre, or anywhere else in the city."
---