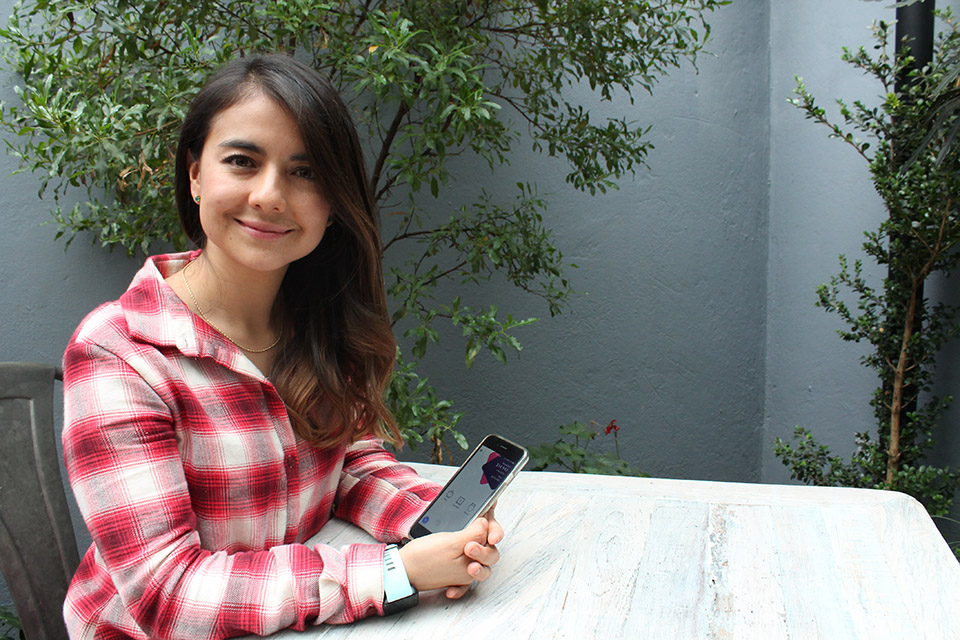 The future of banking is – literally – in your hands. Just choose the app which best suits your needs and get to grips with managing your money in a whole new way.
---
It's common knowledge that going to a Colombian bank can be a trying experience, to say the least. The good news is that with smartphone banking it's now possible to avoid the queues and sort out your banking without even setting foot outside of your house. With the help of your trusty smartphone and a well-chosen app, you can manage most of your day-to-day banking with minimal effort. In this article, we run through three of the most popular options.
Nequi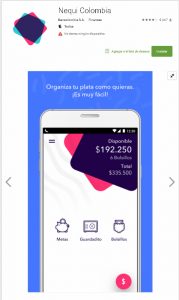 While Nequi is a Bancolombia operated app, it works with any bank, and even for those without a bank account. Angélica Mancilla Cárdenas, growth and loyalty director and Nequi explained: "The accounts are managed 100% digitally from end to end and the core services are free."
In fact, it is the first digital platform in Colombia that works using the Open Bank model developed in the UK, which offers consumers free services for their money with the app. In essence, it's akin to a digital wallet.
All you need to use Nequi is a Colombian mobile number, which the app uses to connect with your mobile, and a cédula or cédula de extranjería. Once the app is downloaded, you will need to verify some information to help prevent fraud. This includes uploading a picture of yourself or sending a recording of your voice.
The neat part of this app is that you can top it up online using the ubiquitous PSE (Pago Seguro en Línea) system, with cash at various outlets (think Paga Todo or Baloto), and even through QR code on payment terminals. You can also wire money nation-wide, save money automatically, manage your savings, top up your mobile, withdraw money from Bancolombia ATMs and check your balance on Facebook.
---
Daviplata (Davivienda)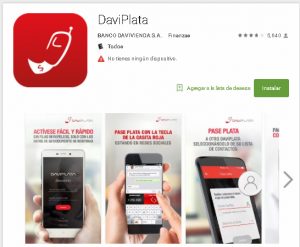 As one of the biggest and most important banks in the country, Davivienda has also entered the smartphone banking market with its app, Daviplata.
Daviplata allows its users to make and receive national transfers between Davi accounts, receive international money orders (you still have to go through a small list of transfer agencies and the sender has to use the app), add credit to your mobile phone, and pay your bills. You can also programme cash withdrawals, where you receive a code on your phone which you can then use to take the money out without needing your cash card.
One very useful additional feature of the app is the possibility to access Davivienda's support chat, wherever you are. Whatever question you might have about your account, you can use the app to be connected instantly to a live chat with one of the bank's assessors.
To activate the app, you just need a smartphone and your ID document.
Related: More business news from Colombia
---
Grupo Aval: Aval Pay / Yeii / Vlip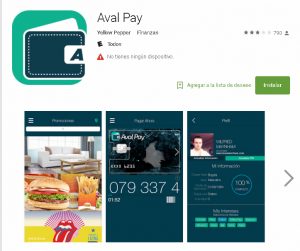 With Aval Group being Colombia's most important financial conglomerate (its members include Banco de Bogotá, Banco de Occidente, Banco Popular and Banco AV Villas, amongst others) it's no surprise that they also offer an array of app-based services.
Aval Pay is an electronic wallet that uses NFC (Near Field Communication) – wireless technology that works over a short distance – allowing instant communication. Thanks to this technology, just by putting your cell phone close to a payment device, you can pay for whatever you wish without needing to use your bank cards.
To use Aval Pay you just need to have a Visa credit card with any of the country's banks, (except Bancolombia or BBVA) a MasterCard from an Aval Group bank, or a debit card from Banco de Bogotá.
There are currently more than 40,000 places across Colombia where it's possible to use Aval Pay, including well-known businesses such as El Corral, Buffalo Wings, McDonald's, Starbucks, Pan Pa Ya, OMA, Jeno's Pizza, Kokoriko, KFC, Papa Johns, Farmatodo, Locatel and Sony.
There's also Yeii, Aval Group's entertainment app. Amongst the opportunities with this app is the possibility to get exclusive deals on concerts and events as well as finding out about other special goings-on. To get in on the action, you just need to register via a Facebook account or with your email address, and then choose the types of events that interest you.
Vlip is Aval Group's latest app, which allows you to pay from your table in various restaurants by using your phone and without needing to wait for the bill. You can also divide bills between friends and manage your Visa credit cards and MasterCard.
---
Diana González