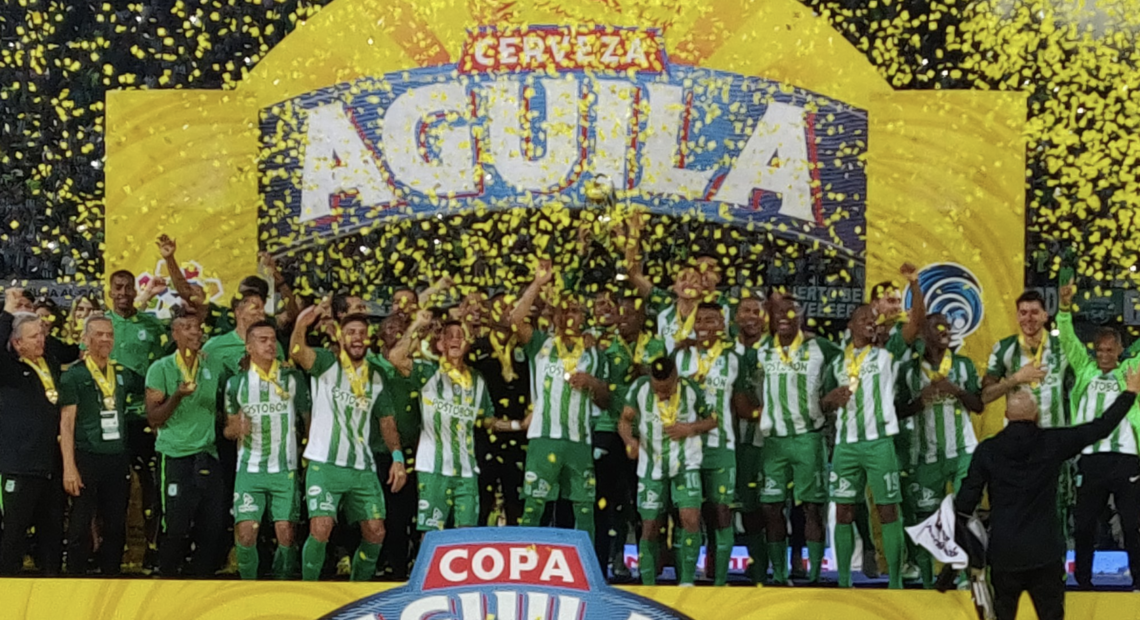 A last minute free kick from Daniel Bocanegra proved to be the difference in Atlético Nacional's 2-1 victory over Once Caldas in the final leg of the Copa Colombia final which gave the Medellín side its fourth Copa title. Bocanegra's kick from just outside the top right portion of the box snuck over the goal as a diving José Cuadrado tried to deflect it back out.
The one-goal advantage in the second leg was enough for Nacional to lift the title after a 2-2 match in the first game on Once Caldas' turf.
In Thursday's concluding match, it was Nacional's Vladimir Hernández who scored the game's first goal right before the end of the first half. Once Caldas came back to make the final a nail-biter with a 74th-minute score from Johan Carbonero that tied the match at 1-1.
But it was Bocanegra's effort to get in past Cuadrado, who had been brilliant all game, that allowed Nacional to lift the trophy in front of their home fans at the Atanasio Girardot Stadium in Medellín.
It may seem like just another title in the decorated history of Los Verdolagas, but the win marks a big moment for interim coach Hernán Dario Herrera. The former Nacional player made a monumental decision in the lead-up to the Copa Colombia to let go of leading goalscorer Dayro Moreno, after his argument over who should take a free kick led to a scuffle with teammate Jeison Lucumi. It wasn't Moreno's first dust-up, but it was the last straw for a coach that now seems to have control of his locker room.
Though the Copa Colombia is not the most sought-after of the domestic prizes, it does secure an automatic bid into next year's Copa Libertadores for Nacional, which has won the South American tournament twice.
This article originally appeared in Colombia Focus.